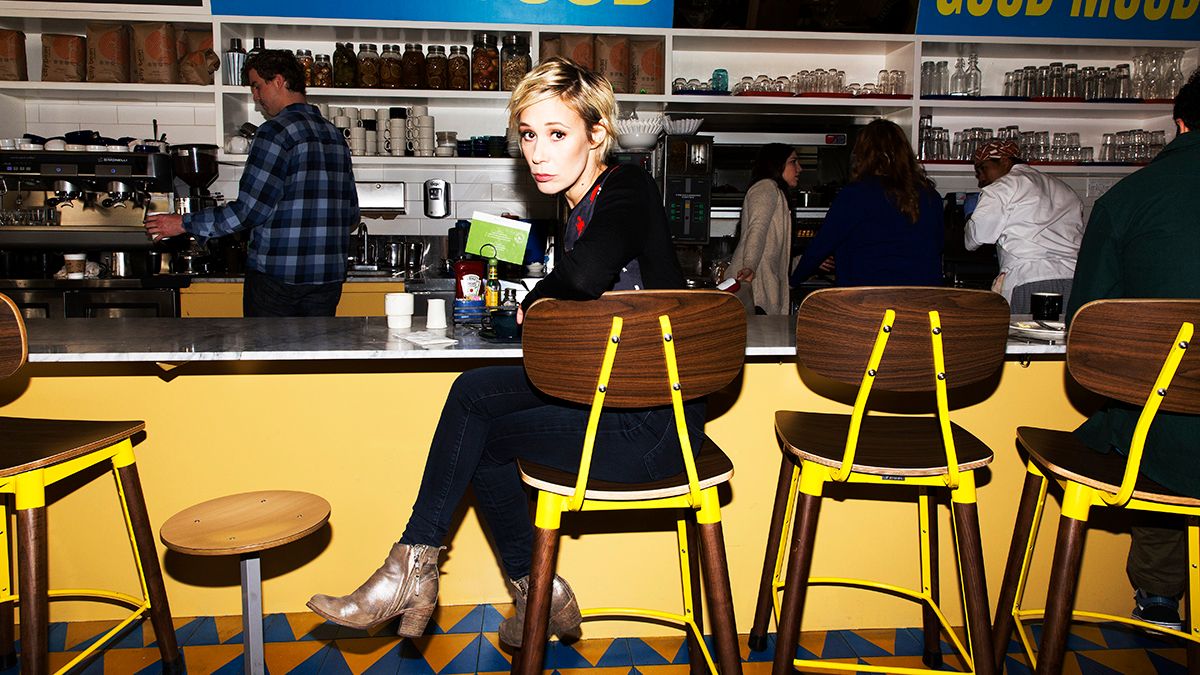 Celebrity
Things have gotten so intense, even Paris Geller can't resist.
Nikko LaMere
Watching a show like How to Get Away with Murder can get pretty intense. One second, you think you've got that plot line all figured out. The next? It twists, it turns, and your favorite character is killed off. Now you're totally hooked and ready to tune in next week to find out what the hell's going on.
Yet as unpredictable as watching may be, just think of how actress Liza Weil, who plays Bonnie, feels. "When you have a show with 'Murder' in the title, I think you're keenly aware your days may be numbered," she told COVETEUR. Naturally, we wanted her to spill: What's in store for the rest of the season? How much does she know before getting the script? And, side note, does Gilmore Girls' Paris Geller ever watch HTGAWM? See her surprising answers, as well as her photo shoot at L.A.'s Beachwood Café, ahead. 
---
What to expect for the rest of this season:
"You can expect total mayhem, as per usual. It's only going to get more intense and exciting. Defending Annalise is quite a challenge, and there's going to be lots of obstacles forthcoming. I think everybody is very anxious to figure out the puzzle pieces to what happened to Wes that night, and all of that is coming. This supposed conspiracy to frame Annalise just runs deeper than anybody could have ever imagined."
If she knows what will happen ahead of time:
"We're very much in the dark in terms of how the story moves forward, but we do have a very collaborative creator. Before the season begins, we sort of generally talk about where he thinks the season will go and what will happen with our characters, but in terms of major story points, we're not uncovering that stuff too far [ahead of] the viewers. For example, we knew that one of us was going to die this season, but we did not know who that was going to be. We were only learning who was conceivably safe episode by episode. It sort of felt like we were all on a really bizarre reality show for whether we would survive another episode."
What she's learned from her character, Bonnie:
"I think Bonnie is coming into her own, becoming stronger and more comfortable with who she is. As an actor playing her, those are always things that are good to remember and be aware of. We're always learning and trying to be our best selves. I'm proud that she's become as strong as she has."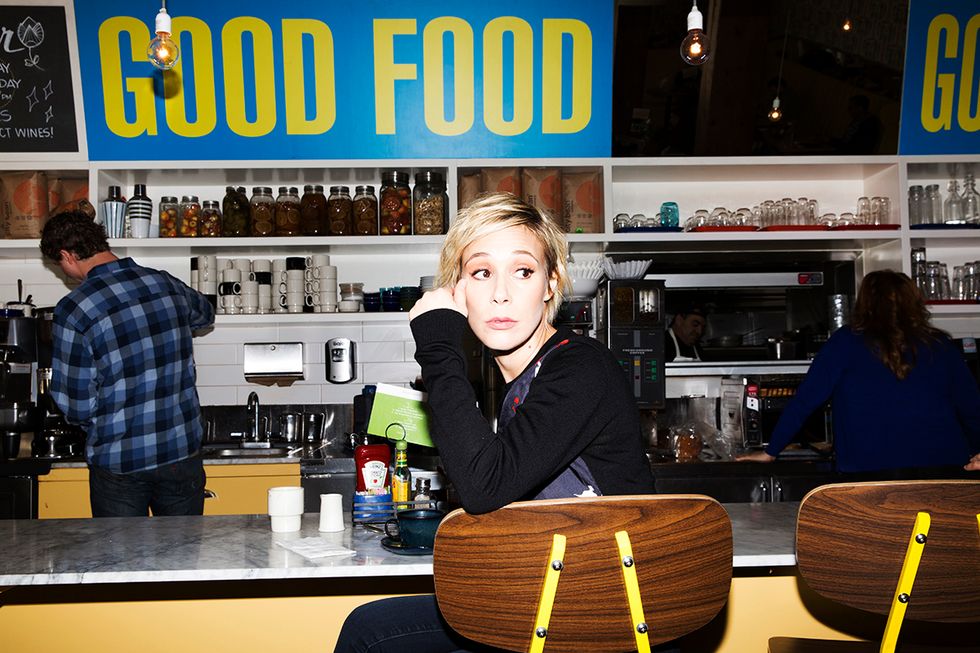 On cutting her hair short for the show:
"When we did the pilot, our key makeup artist, Sergio Lopez, created looks for every character and asked me if I would be game. It was the biggest transformation that I've had up until now as an actor, so it was exciting to be able to look so different. As this season has progressed, my hair has gotten shorter and shorter, which has been fun. I think I associate that haircut very much to Bonnie. It has informed how I play her."
Her advice if you're considering making the cut:
"I think everybody should do it once. I was surprised—I never thought I could pull off short hair like this. I had secretly always wanted it, and I had cut it once when I was at the very end of my pregnancy, which was the worse time ever to cut your hair. I don't recommend doing that, but I do recommend people be open [to] trying it. It could be great. And if it's not, it's just hair. It grows back." 
Whether or not she thinks there will be a second Gilmore Girls reboot:
"I think it was a very special thing for all of us to go back and revisit [the show]. Amy and Dan are amazing writers, so if they have more stories they want to tell, I think we would all jump to be a part of that. I think that everybody might just want to enjoy the new serving of pie that they just got."
If she thinks Paris Geller watches HTGAWM:
"I don't know if she would admit that she watched it, but probably...yeah. I could believe that she watched it. But I don't know if she would talk about it. It might be a guilty pleasure. I think Paris is maybe watching a lot of documentaries and research."