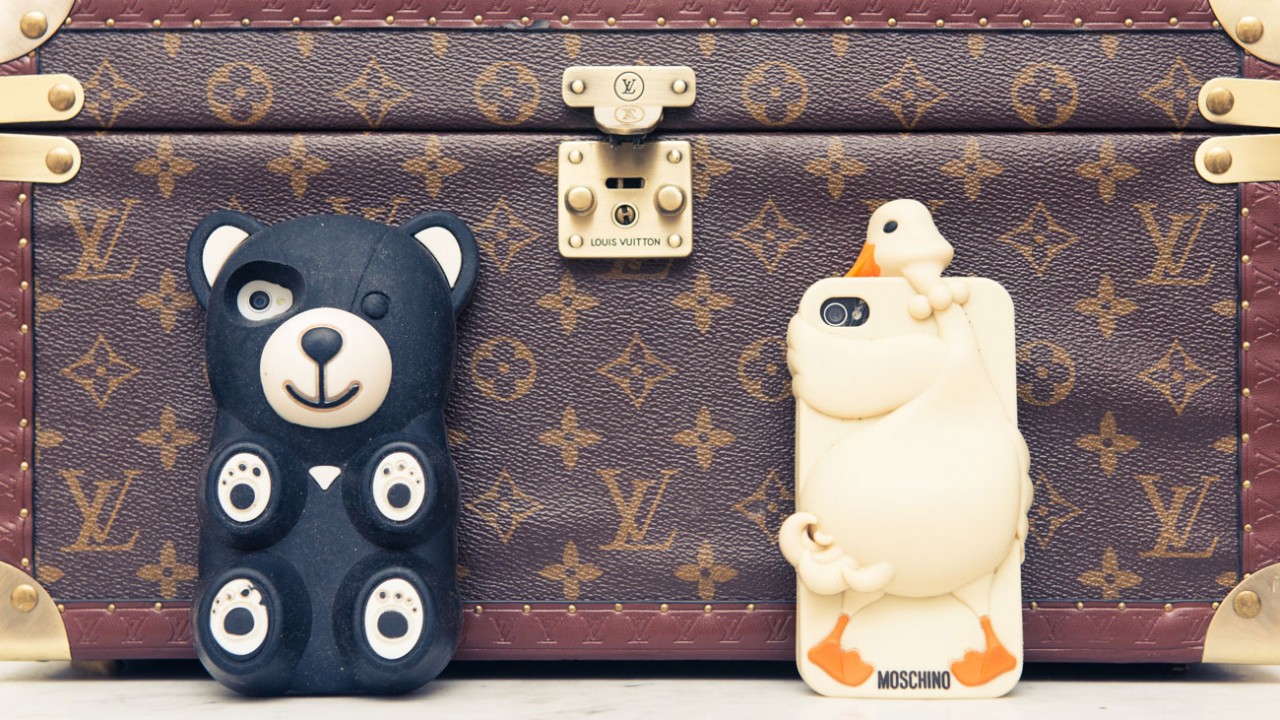 How to Take Better iPhone Pictures
According to the photographer behind seven of Instagram's filters.
If there is ever a time when photography skills (or lack thereof) are put on display all over our feeds, it's Fashion Month. Blurry, swishy dresses and fuzzy heels down the runway, awkward, stunned faces of street stylers captured in ambush, and just, well, the I've-seen-it-100-times-already shots. And yeah, it's true that most of us are only equipped with our phones, but we've also seen what can be done without a fancy camera and lens. Take, for example, Cole Rise, photographer and founder of Litely, an app that lets you create your own filters (you may recognize his moniker as one of the original seven [!] Instagram filters he also created—and Instagram's OG logo), whose feed sets a precedent of what you can do with just a camera phone. Here, he gives us his top six tips for capturing the best possible shot with your iPhone.
#1: Get Low
"Everyone sees the world from eye level," Rise confesses. "You can change that," he says, by just holding your phone from a different perspective. "If you're shooting someone on the street, you have a lot of foreground that's not very interesting. Especially here, in New York City, there are a lot of streets and buildings, but if you just put your phone on the ground, you blur out the foreground and it makes the shot more [compelling]." He also suggests using other elements around the city to add visual interest, too: "Puddles, especially in New York City, are fantastic for reflections, and cracks are really good for using leading lines. Get low and elevate your subject."
#2: Rule of Thirds
Photography-speak for placing important elements of your image along the lines of nine imaginary equal parts. You know, "your phones have a grid," Rise explains, on how to easily visualize these boxes. "This is how storytellers use cameras, especially in cinematic movies. You have a grid, you break it up into three quadrants, and you determine your focal points. It's a nice trick, I use it all the time, but it's also meant to be broken."
#3: Create "Look Space"
"If you have someone in frame and they're looking off in the distance, give them a little bit of room on the sides," suggests Rise. If you have them face too close to the edge of the frame, you can't visualize what the subject is looking at. "It's harder as a viewer to be in [your subject's] position," he explains. "If you move back, it feels compositionally more natural. You can see where [they're] looking, it's almost like you're in that moment."
#4: Use Portrait Mode
"Traditionally, you have to spend a lot of money on lenses to get this effect. It's almost how your eye sees—when you look at your hand, everything else is blurry. Now your iPhone 7 Plus can do that."
#5: Burst Mode
"Burst mode is really handy for Fashion Week. If you're going to be sitting along the runway, competing with everyone else and their iPhones, you want to get a shot of someone not blinking and in perfect stride, and it's happening so fast, there are so many people around you, pushing you, elbowing you. Use burst mode to capture [the shot]; you can take 10 frames per second at full resolution."
#6 Motion
"Movement is really important," explains Rise. Instead of having someone "basically planking standing up," as he explains it, "have them walk, have them turn—it's also a nice direction for someone who's uncomfortable in front of the camera."