5 Surprising Reasons You Need to Visit Taipei
Move this city to the top of your list. In collaboration with W Hotels.
Travel
We'll be honest: Taipei wasn't really all that high on the list of major Asian cities we absolutely had to visit. Tokyo? Yeah. Shanghai? Absolutely. Bangkok? Definitely. All that being said, we're always game to explore territory heretofore uncharted by it-girls (overjoyed at the prospect, actually), so when menswear designer Daniel DuGoff of DDUGOFF told us he was catching a 16-hour flight over for his CFDA Fashion Incubator Inspiration Trip, sponsored by W Hotels, and invited us along to take pictures (we're excellent travel companions in case anyone was wondering), we jumped at the opportunity. And what we discovered surprised all of us (DuGoff included). This is us giving you five reasons to put Taipei at the top of your must-save-money-and-take-time-off travel list.
---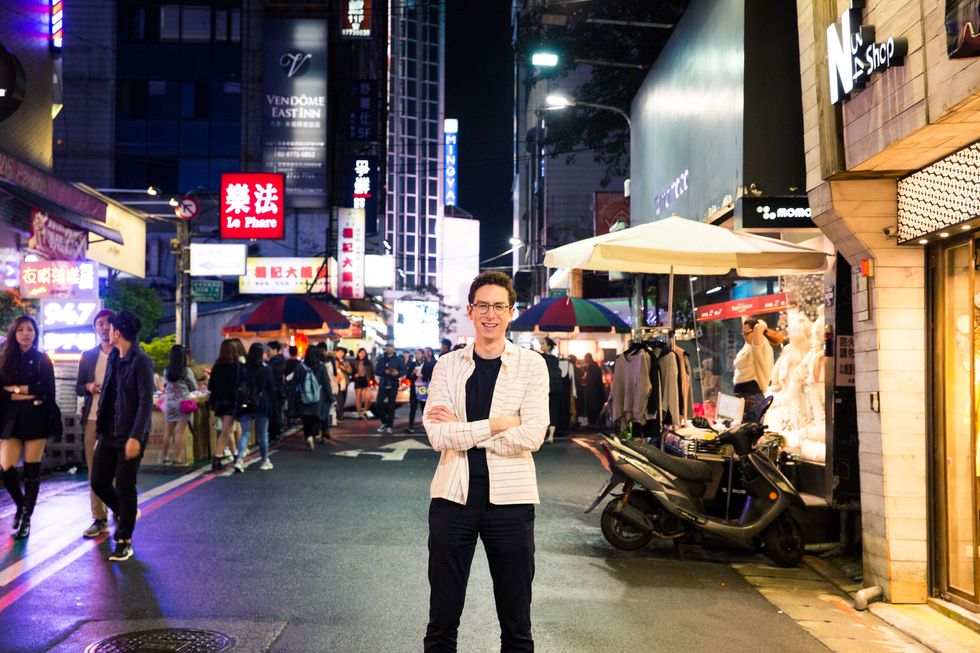 1. You can stay at W Taipei
We're not just saying this because they put us up (although that was extremely generous of them). There are a few very good, very legitimate reasons why you need to stay at W Taipei. The first is the food. Imagine the most extravagant buffet ever and then multiply that by ten: that's W's Kitchen Table restaurant, home of what might be the world's best breakfast (and we don't give that title away lightly). There's also Yen Chinese Restaurant, where you can (and will) eat literally course upon course of delicious Chinese food—and then eat some more. There's also the view—the best of which is from the Wet Deck (that's W speak for their stunning outdoor pool), but your room will probably have one too. And then there's the bed, which, despite a somewhat discombobulating time difference, will have you sleeping like a baby. In short, the hotel is just about the best homebase you can get in Taipei.
2. The views
Upon arrival, the very first thing DuGoff dragged us to was the city's iconic 101 building (probably the only thing you'd previously known about Taipei if you're anything like us). Yes, it's 101 stories high, and yes, you can see for miles upon spectacular miles. It's well worth feeling the full weight your tourist identity and springing for a ticket to the top. But there are more views to be had—and they're free! Which brings us to…
3. ...the urban jungle
Yes, we just used that term unironically. But it's called for. Because you can actually walk right off a busy city street and onto a serene hiking trail. They are all over the city and a 15 minute walk will have you in the clouds—no joke. So, yes, the views from Elephant Mountain and the surrounding hills are beautiful, and the experience of going from street to trail to clouds is totally surreal.
4. The food
Holy shit. The food in Taipei is really, really good. No night market can compare to the one you'll find here. As DuGoff did, stand in the really long lines—that's the marker of the best food. But there's also lots of restaurants to be visited. Like Hideaway, an adorable place in the mountains that's perfect for lunch, Fujin Tree for amazing Taiwanese food, and hot pot at Mr. Meat.
5. The culture fix you didn't know you needed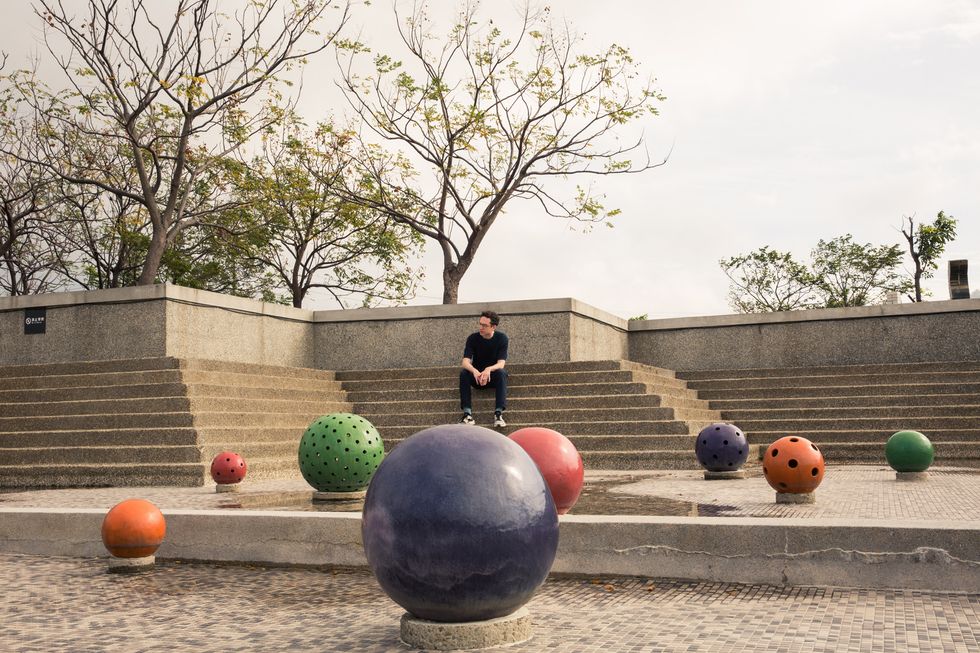 DuGoff's favorite places in Taiwan are worth mentioning: he left inspired (see his next collection), and you will too. First, there is SiuSiu Lab of Primitive Senses, a design space used for everything from flower arranging to scent workshops that was seemingly embedded in the side of the mountain. It's as bizarre and interesting as it sounds. And then there's the New Taipei City Yingee Ceramics Museum, which the only time in our lives when we've been tempted to describe ceramics as mind blowing.