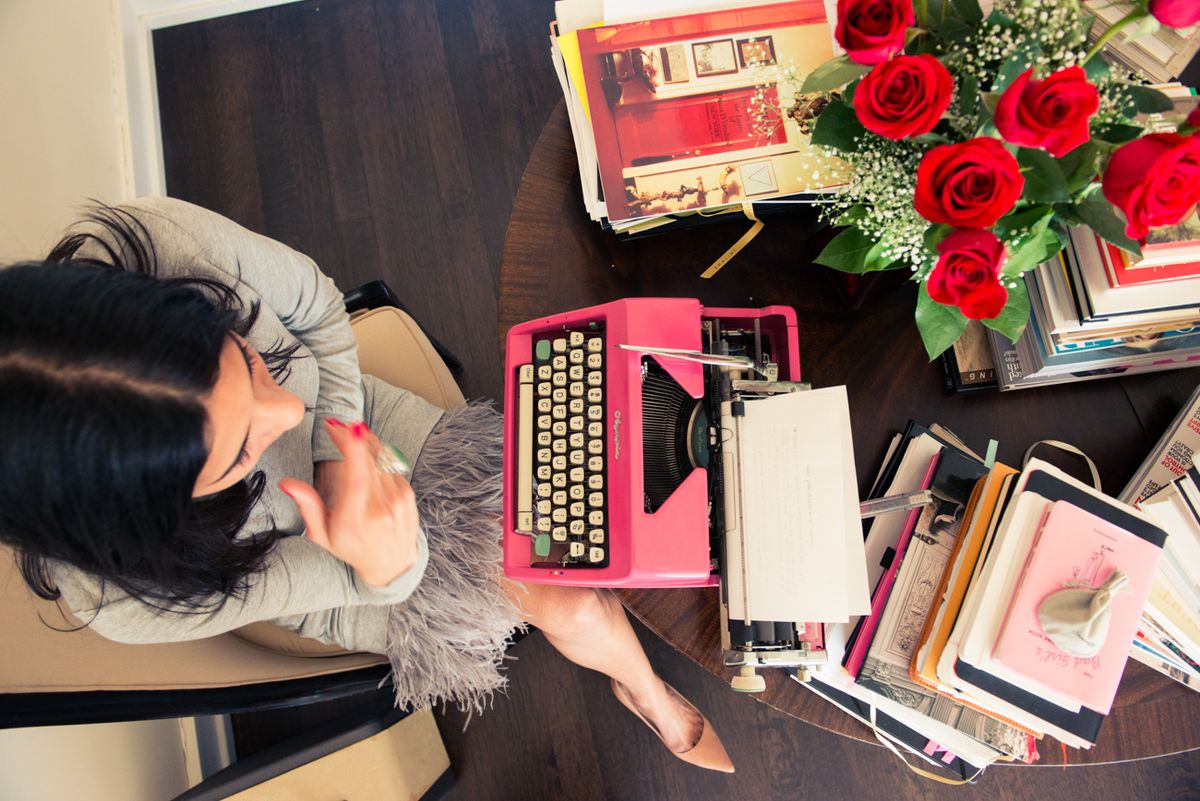 Dress, Haute Hippie
In 60 Seconds
Turns out a little handwriting goes a long way.
Not to sound like your mom, but email is overrated. Especially when it comes to showing your gratitude (and making a really good impression). Whether it be post-job interview, after a party, or just because someone did something really nice for you, the art of the handwritten letter goes a very long way. That said—once you start to put pen to paper, what is it that you should actually say? In order to up our penmanship game, we consulted Cov-alum Julie Van Daele, founder of Well-Received, a line of ultramodern (and actually cool) stationery (they recently collaborated with Poster Child Prints on a line of similarly-minded prints, too). As she explains,  "In today's day and age, everything is so instant and fleeting. Writing a thank-you card is WAY better than an email—the card lasts way longer than a text or email, and can be read over and over. It takes more time to write a card, go to the post office, buy a stamp, etc., and the receiver knows that!" Here's what she had to say (you taking notes?).
---
Choose Your Cards Wisely
Keep the recipient in mind, and steer clear of anything too gimmicky. As Julie says, "When selecting a thank-you card, one should make sure that the card fits that person's interest and is specific to them. The card should show you put some thought into not just sending the card, but choosing the card specifically for them. For thank-you cards, I also tend to steer clear of sarcasm. If you are trying to cheer someone up, then fine, but if you are thanking them for something kind they did, strive to have the card come across with sincerity."
Timing Is Everything
Time is of the essence, so get on writing that shit immediately! "Thank-you cards should be very timely. I try and get my thank-you cards out within 1-2 days after a business meeting or interview. Having the card arrive in a timely manner immediately reminds them of you, and shows you valued their time and the opportunity to meet them," Van Daele explains. "Also, make sure that your card reflects their business, environment, and aesthetic. The thought you put into a card speaks volumes and goes very far in almost everyone's eyes." Noted.
Make It Thoughtful
This isn't the time to be vague—include personal details in your writing. "When you write a thank-you note for a gift, you should mention the gift you received from them and tell them how much you enjoy it, how you are going to use it, et cetera." This will also keep the whole thing from feeling forced. "Make sure that the card does not feel generic, and like you are just trying to get the thank-you cards 'done.' Yes, this way takes more time, but don't you think that's the least you can do since they took the time and spent the money to buy you a gift?" Touché.