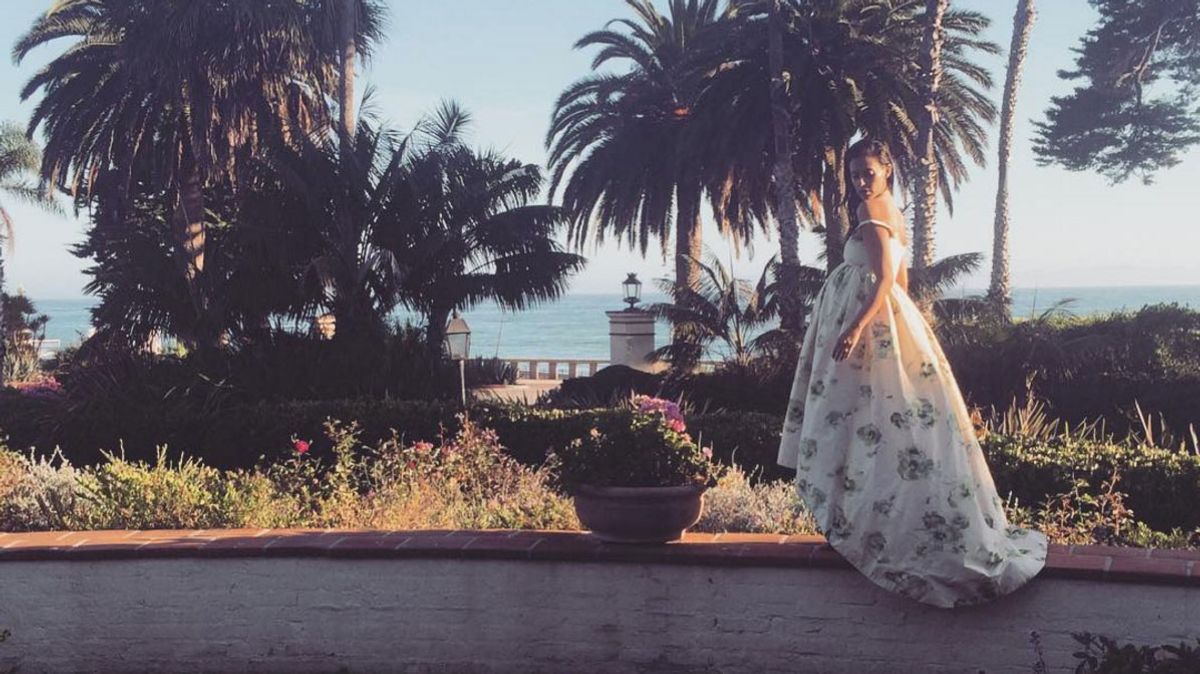 Living
You know, because we can't all pull off the floral throne.
It's no secret we lost our minds a little over Beyoncé's x2 pregnancy announcement (maybe it was the out-of-the-Blue spontaneity, or maybe it's just that she's the Queen). Since this is Bey and her BeyBeys, you beyter have beylieved that Bey + bae were gonna go above and beyond.
But let's be real—if your sister/friend/coworker showed you her storyboard for her pregnancy shoot and you saw faux-floral thrones, nude boob-cupping, baby-blue ruffled panties, multiple veils and goddess references, you'd choke on your chia water. For those of you who aren't partial to having your pregnancy shoot be the subject of an art history major's thesis (and/or if Awol Erizku is booked that day), here are some tips for making your announcement less cheese and more steeze.
---
Keep it candid.
Remember when Bachelorette-cum-wifey Jillian Harris got pregnant and posted the cutest candid of her pup, hubby, and sweats-and-tank-clad baby bump? The smiles were real, the framing imperfect, and the photo emanated nothing but joy and tooth-whitening gel sponsorship (we kid). In all seriousness, I'd take genuine happiness captured in a not-so-Pinterest-ready way over a backlit picture of you ambling through a botanical garden with "We Are Expecting" spelled out in $300 worth of foil balloons any day.
Keep it real.
Pregnancy is an intimate, completely natural fact of life—overly art-directed, overtly posed maternity photos can feel a little backwards (unless, of course, you are Beyoncé, in which case these rules need not apply). Using natural light, your own home, and a friend or family member as a photographer can sometimes be the way to go. Olivia Wilde's too-cute-for-words Instagram of her and her son grinning at each other holding their bellies in bed is one of our favorites—though probably pre-arranged, it still feels like you're getting a peek into her real life.
Get clever.
Let's face it: pregnancy announcements can get pretty repetitive. If it's your style, infuse a bit of humor into it. Like when Torrey and Chanel Smith, mouths full of spaghetti, announced they were expecting with a jar of Prego sauce (people after my own heart). Or when the Kunis-Kutchers gave their best middle-finger emoji to the peep-hole magazines of the world by posting photos of six babies (including one llama) with the caption "Can you guess which one is ours, or does it really matter?"