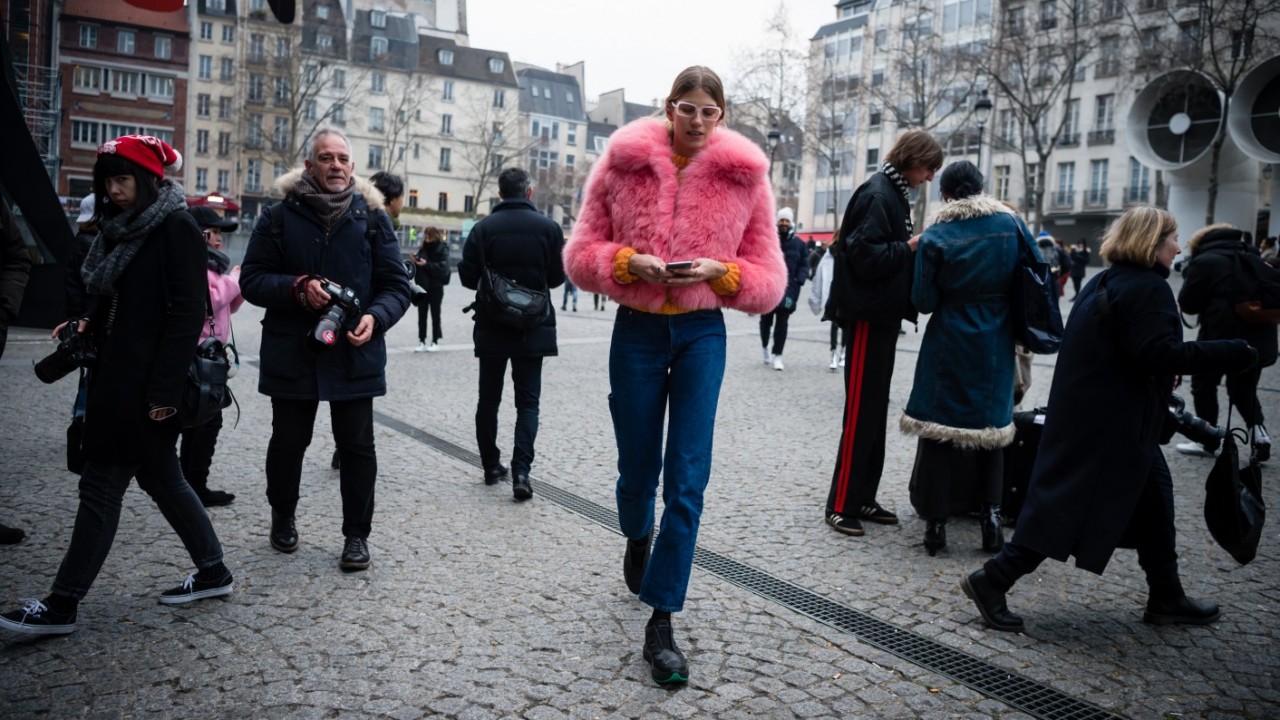 These Fashion Buyers Are Calling the Season's Biggest Street-Style Trends
What you can expect to see in all the street-style galleries this month.
Fashion Week is upon us! And with Fashion Week comes endless galleries and Instagram feeds of street style—aka the pictures we'll all be pinning for our own secret outfit inspo. The truth is, though, every season there are certain very ~trendy~ looks (see the Gucci logo tee you saw all over couture street style) that we'll see, well, everywhere. With that in mind, we asked the industry's top buyers to predict exactly what we'll see during our daily scroll, you know, just in case you have any pools going.
"Based on Instagram, this Gucci shirt is in the wardrobes of EVERY cool girl! There will be mini backpacks for sure, and lots of colored fur."
"I know it's not new, but denim will be more omnipresent than ever, and not just on your bottom half. You'll see it in unexpected shapes and classifications, from ballgowns to pumps to handbags. I love the Carolina Herrera strapless denim gown and how it completely dresses up a traditionally casual fabric. If that's too formal for your Fashion Week itinerary, the Miu Miu denim Mary Janes or the Gucci butterfly embroidered jean could be just the denim touch that your wardrobe is looking for."
"It is all about weather-appropriate wear this season—we predict you will be seeing lots of parkas and sweatshirts by Martine Rose, boots by Balenciaga, bomber jackets by Saint Laurent, Acne, and Muveil at Fashion Week. These will be coupled with some of the season's cult must-haves—we will definitely be spotting more than a few Palmer Harding striped shirts, Balenciaga caps and striped pouches, the GG Gucci belts, Loewe bags and trainers on the front row and in street-style shots."
"Given the winter weather that the fashion crowd will be battling this coming Fashion Month, I am expecting to see a lot of oversized and voluminous outerwear, particularly puffer jackets, fur, and shearlings, thrown over both streetwear and dresses. By the looks of couture and Men's Fashion Week street style in Paris, it seems the slogan tee is here to stay, at least for a while—political, branded, or otherwise. And keep your feet warm and your denim interesting with a pair of statement boots."
"Brought to new heights over the past few seasons by the likes of Vetements and Off-White, denim continues to have a kind of rebirth with continued experimentation coming from new brands, such as Ksenia Schneider, through to denim heroes like Frame. Reworked denim is sure to be huge at the shows again this season. With temperatures still at pretty brutal levels, outerwear remains the number-one way to flash some street-style prowess. I predict a slew of attention-grabbing coats in bright colors to fend off the gloomy skies between shows. I think we'll see yellow coming through as a dominant color amongst editors and buyers. It popped up on the spring runways and pre-collections and will definitely be picked up outside the shows this season."