WWWRN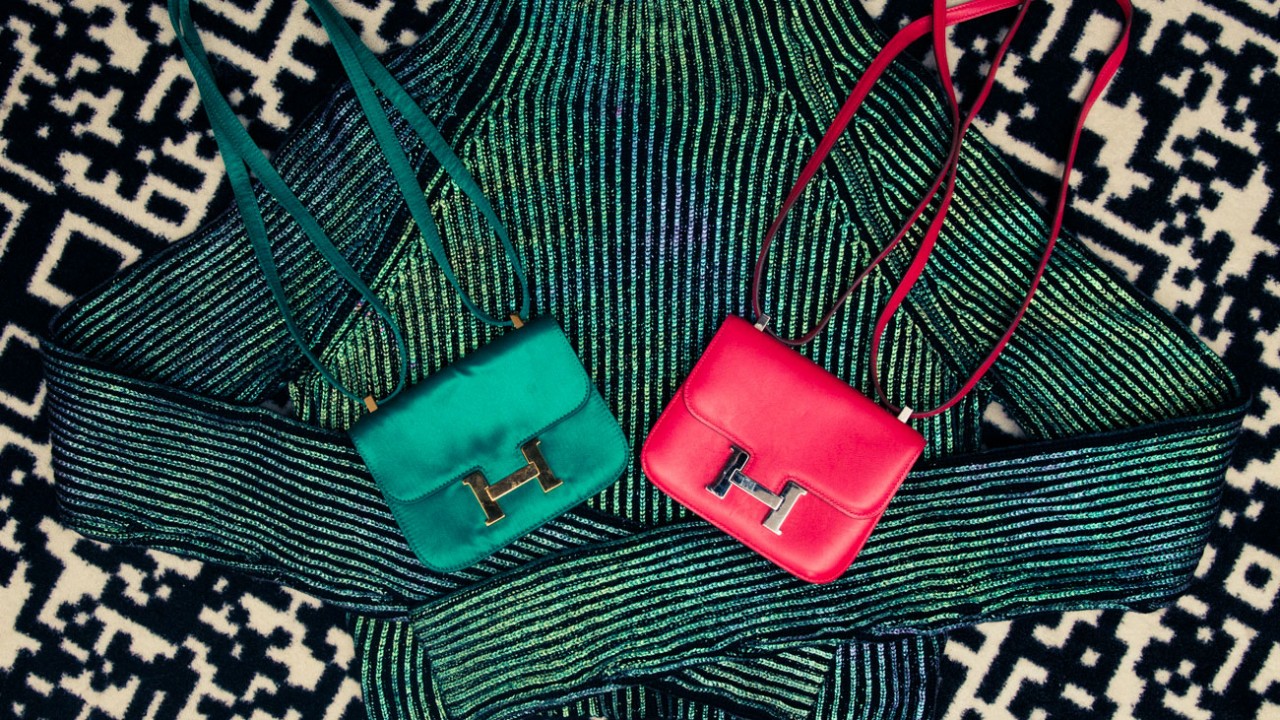 It's Your Last Chance to Buy Fancy Things on Megasale
Here's what our editors are shopping from the last gasp of designer sales.
The words clearance and final sale don't typically signal desirability. But when it comes to online shopping, we're voracious hunters who will stalk even the most far-flung corners of the Internet in pursuit of that one truly great sale score—a pair of boots for an impossibly high percent off (what is math, anyway?), or the necklace we've been contemplating pulling the trigger on forever. Here are the things we just can't get out of our heads (and we're thisclose to buying).
Emily Ramshaw
Senior Editor: Features
1. Ashish Jeans: Guys! These sequined jeans are 80% off! I will treasure them forever.
2. Ellery Boots: I've wanted these blue velvet boots for a very, very long time. And now they're finally within the realm of possibility.
3. Christopher Kane Dress: The only time I will ever be able to indulge in Christopher Kane is when it's on deep sale (like now). How perfect is this slip dress though?
Noah Lehava
Senior Editor: Health and Wellness
1.  Dolce & Gabbana Booties: If you've been reading our ed picks for a while, you might have picked up on the fact that I have a real deep-seated thing for Dolce & Gabbana. But such a habit isn't necessarily the healthiest on my bank account, which is why I live for 50%-off deals like this.
2. Stella Jean Skirt: What? How is this still available?...is literally what I just said out loud (to myself) in my hotel room when I saw this. Brb, getting it.
3.  Anthony Vaccarello Leather Backpack: If you asked me whether I was a shoe person or a bag person, I would say definitely shoes. But there is something about this bag that makes me want to reconsider.
Meagan Wilson
Editorial Manager
1. Saint Laurent Shoes: Gold, mid-height block heels with an ankle strap are the kind of shoes I swear up and down I'll wear all the time (when I'm not in sneakers). Similar to that sweater, they're kind of genius in their versatility: they work just as well with otherwise basic pieces as they do with a skirt or dress.
2. Maticevski Cropped Sweater: This white cropped sweater is the ideal wear-all-the-time piece: it can pair with a big poufy ball skirt or jeans and look equally as fantastic (it also features a slightly dramatic pleat in the back).
3. Christopher Kane Bag: I live for a lil' baby bag, and the silver staple-y embellishments on this one just push me over the edge to hit 'Add to Cart.'
Laurel Pantin
Editorial Director
1. Suno Dress: I've always hated maxi dresses and maxi skirts. Hated! Until one day when I realized I actually love a breezy maxi dress, all the more so when it's covered in a sweet floral print and heavily on sale.
2. Ryan Roche Sweater: I am literally powerless against a white cashmere turtleneck. Come to mama.
3. Figue Kimono Jacket: Figue is one of my absolute favorite semi-under-the-radar brands, and kimono is one of my absolute favorite shapes for a jacket. This is a no-brainer.
Alicia Cesaro
Senior Editor: Beauty
1. Missoni Swimsuit: I'm headed to Mexico in two weeks for my bachelorette party, and I can say with certainty that this Missoni one-piece will make a really clutch packing addition—especially considering my obvious ban on all things "bride squad."
2. M.i.h Coat: On the complete other end of the spectrum, anytime a classic winter coat is on sale, I feel it's necessary to whip out the CC. You heard what the groundhog said...
3. Phillip Lim Bag: This may sounds completely silly and unnecessary, but I'm in need of an updated night-out bag—one that I don't really mind bringing to the (very) dive-y bars the Cov team loves to frequent. And this low-key black Phillip Lim crossbody fits the bill perfectly.
Jodi Taylor
Assistant Editor
Part of the series:
WWWRN