Off The Menu
A Mac-and-Cheese Recipe that You Would Never Guess Is Vegan
It might actually be better than the real thing...
Alec Kugler
For as long as we can remember, Sundays have been cheat day—a day to indulge in whatever the hell we want, all from the comfort of our own couch. With this Sunday being the Super Bowl, we have plans to take our indulgences to the next level, but this time without the consequences. We're going to be throwing a super luxe Super Bowl party (we love any excuse to host a good party), where we'll be serving dishes upon dishes of delicious eats, but here's the catch: they're not all junk food. From healthy nachos (it's a thing) to this delicious vegan mac-and-cheese recipe, we're able to feel like we're treating ourselves without the bloating or weight gain.
We have our friends at by CHLOE to thank for this recipe that will have you wondering why you ever "treat yourself" to a box of instant-mac. We headed to their West Village location to meet up with Corporate Executive Chef Manuel Trevino to learn how to whip up this dish (and, of course, eat it immediately after), and knew it was too good to not share with you guys.
---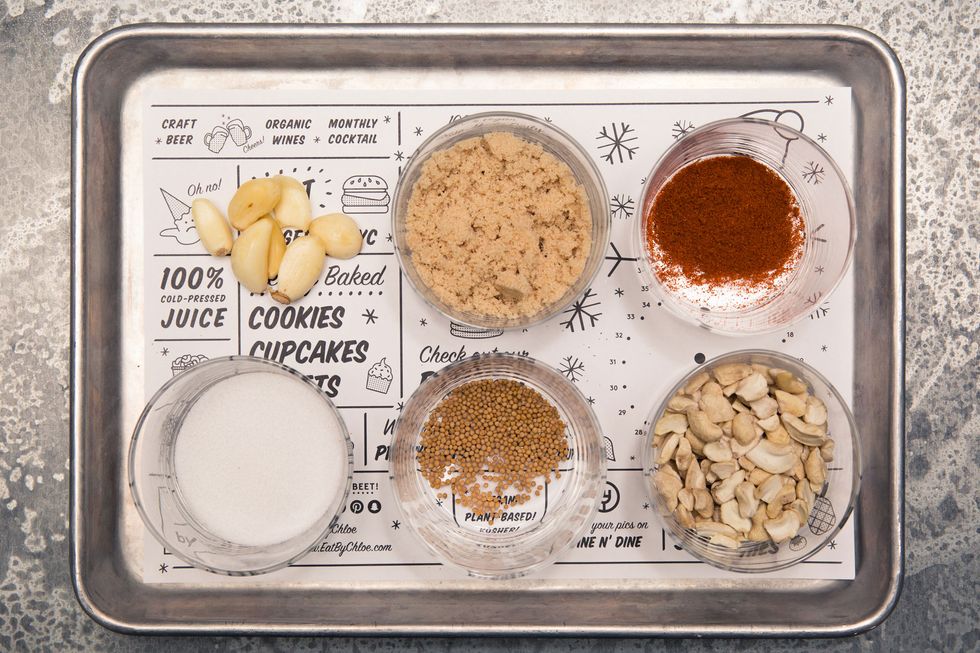 INGREDIENTS:
1 pound shell pasta
3 tbsp safflower (or other pressed vegetable oil)
2 tbsp vegan margarine
1 lb sweet potato (roasted, peeled, and mashed slightly)
1 cup raw cashews
2 tsp sea salt
1 clove garlic (minced)
1 tsp mustard seed
2 tbsp light brown sugar
¼ tsp cayenne pepper
¼ cup salt
shiitake bacon*
sweet smoked paprika (to taste)
Directions:
1. In a large pot, bring 6 quarts of water to full boil and then add ¼ cup of salt.
2. Cook pasta according to directions on the packaging, removing one minute early. Drain the pasta in cold water to stop the cooking process. Add safflower oil and toss to coat.
3. Put the sweet potato, cashews, sea salt, garlic, mustard seed, light brown sugar, cayenne pepper, and three cups of water in a high-speed blender, blending until smooth—about 7-9 minutes at the highest speed.
4. Place the shell pasta in a pot with ¼ cup of water per cup of pasta. Bring to a boil—this is to reheat the pasta.
5. Add ⅓ cup sauce per cup of pasta and ½ teaspoon of vegan margarine per cup of pasta.
6. Allow all to cook together and simmer until the sauce has thickened and enrobes the pasta.
7. Serve topped with smoked paprika and shiitake bacon*.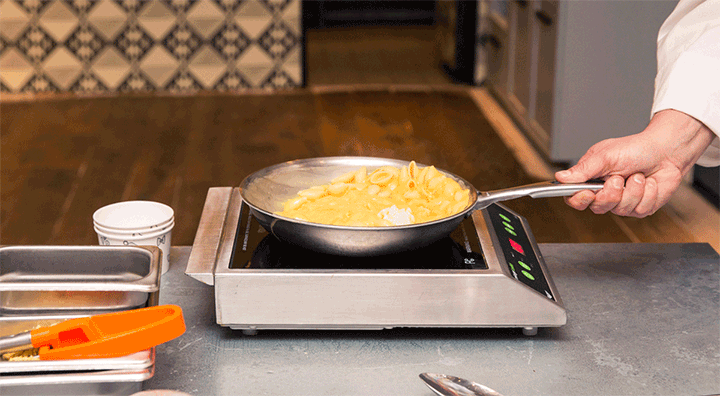 SHIITAKE BACON
INGREDIENTS:
1 lb shiitake mushrooms (stemmed and sliced ¼-inch thick)
¼ cup safflower (or other cold-pressed vegetable oil)
1 ¼ tsp fine sea salt
½ tsp fine-ground black pepper
Directions:
1. Preheat the oven to 325°F.
2. In a large bowl, toss shiitake mushrooms with oil, salt, and pepper. Marinate for 30 minutes before cooking.
3. Lay out the shiitake in a single layer on a baking sheet and bake for roughly 30 minutes, until the steam disappears and the shiitakes are evenly browned.
4. When ready, transfer to a paper-towel-lined dish to drain. The mushrooms will crisp as they cool.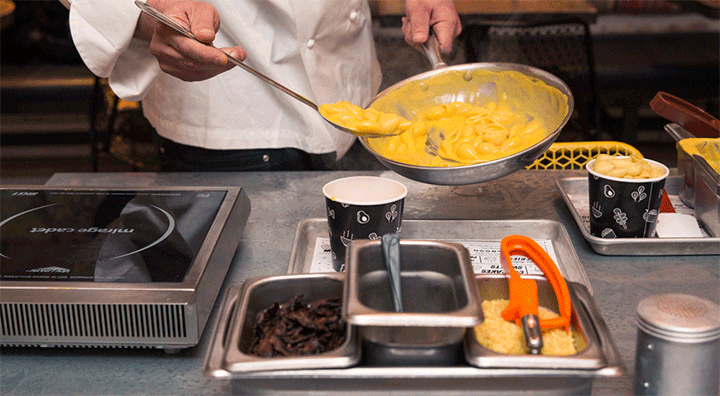 by CHLOE. is located at 185 Bleecker Street, New York.