The Ultimate 28-Day Mental Wellness Challenge
Dr. Samantha Boardman on the one small thing you can do each day to be less stressed and live your best life.
Health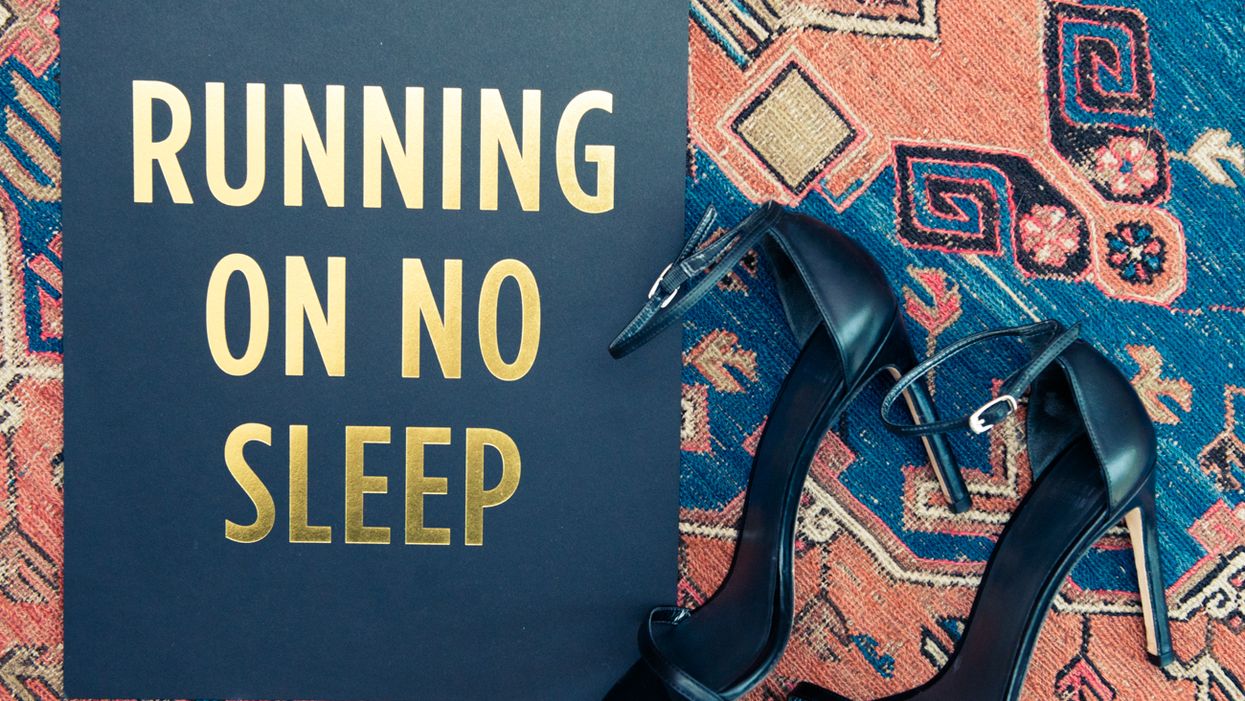 Shoes, Stuart Weitzman
Exhibit A. Exhibit B. Exhibit C... Whatever the case for your ongoing stress and anxiety, this is the time (2017 seems like it's THE year, no?) for chilling out and not sweating the small stuff. They call it balance. Okay, so, if you're like us, the whole concept of getting ahold of life sounds far more daunting than just letting it be, but Cov-alum and founder of Positive Prescription Dr. Samantha Boardman created a ~totally~ attainable 28-day challenge that will help us all get our shit together. Follow along with us for all of February as Dr. Boardman shows us how to manage the day-to-day and be our best selves.
Over the course of the next month, we are going to work together to boost your well-being and provide you with the tools to fortify yourself on a daily basis. You will need a notebook, because some of the exercises will require writing things down. While some of the work we do will be in your head, a lot of it is action-oriented. So buckle up.
---
THE PROGRAM
Week 1: Will focus on connecting with yourself. Feeling lost, overwhelmed? Obsessed with productivity porn? The goal is to slow down. Remind yourself of what matters. Press Pause.
Week 2: Connecting with others.
Week 3: Focusing on Meaning and Purpose
Week 4: Cultivating Curiosity
---
WEEK ONE
Day 1:
Think of a time when you were at your best. Take five to 10 minutes to write about it. Be sure to highlight what strengths you were using at the time.  
Day 2:
Remove your phone from your bedroom tonight. You will sleep more deeply and with fewer interruptions. Best of all, your day will get off to a better start.
Day 3:
Order lunch before 11. By planning ahead and not waiting for hunger pangs to set in, you are more likely to order a healthy option.
Day 4:
Practice optimism. Respond to a setback with resilience. If something doesn't go your way today, ask yourself three questions that will help put things in perspective: Is this personal? Is this permanent? Is this pervasive?
Day 5:
List the three things in life that you value most. Next, write down how you spend a typical day, or create a pie chart to help visualize how you organize the hours of your day. How prominently do the three items you listed at the beginning feature on this chart?
Day 6:
Do something that reflects one of the values you listed on Day 5. As Beverly Adamo reminds us, 'It's not about time, it's about choices. How are you spending your choices?'
Day 7:
Go on a digital diet. Most people check their phones every five minutes. Challenge yourself to 10 minutes total all day. You can do it!