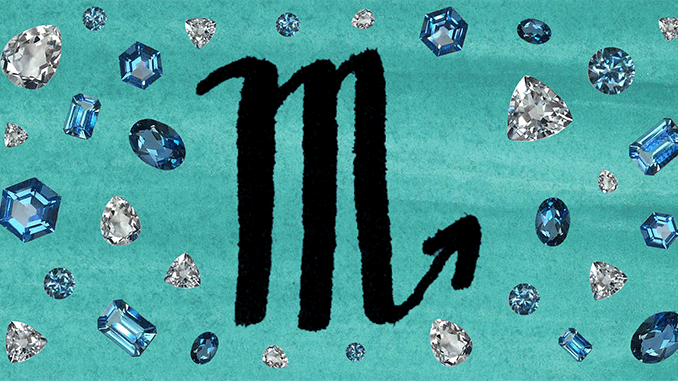 Horoscopes
February 2017 Horoscopes: Scorpio
OCTOBER 23 — NOVEMBER 21
Illustration
Hannah Becker
There's nothing wrong with cultivating an air of mystery, but this month, you're going to have to step into the spotlight if you want to succeed. A charismatic Leo lunar eclipse on the 10th hits your fame sector, amplifying your personal magnetism. A major opportunity lands in your lap, but it's all for naught if you aren't willing to seize it. Use this vibe to your advantage by circulating in areas where you want to be seen, both online and IRL. Shameless self-promotion looks good on you.
Later, on the 26th, a magical Pisces solar eclipse in your pleasure sector makes your dream diversion a reality. Whether it's a lover, a new creative project, or just some much-needed playtime, you've earned it. The same day, feisty Mars and rebellious Uranus conspire to change up your routine. Mars is your old-school ruling planet, so whatever happens, it's an important shift. Overall this is a big day, so circle it on your calendar and get excited for the stellar gifts headed your way.
Your relationship must-have: Depth. Despite your highly sexual reputation, you're not out to hook up with just anyone. Surface level doesn't cut it here. You prefer your lovers mesmerizing, with a side of intrigue.