February 2017 Horoscopes: Sagittarius
NOVEMBER 22 — DECEMBER 21
Horoscopes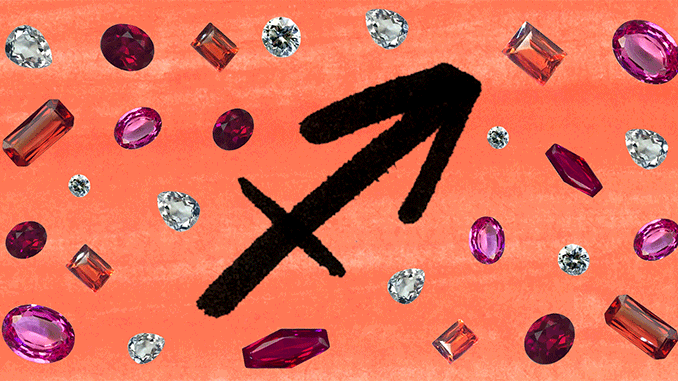 When Jupiter, your ruling planet, starts his retrograde phase on the 6th, your dearest friendships—and your part in them—come up for review. Romantic Libra rules your friend zone, so for you, sometimes the lines between admiration and attraction get blurry. Remember, Saturn in your sign since last September means people look up to you, so clarify what you really want out of those relationships and act accordingly.
A few days later, a jaunty Leo lunar eclipse on the 10th inspires you to go on a grand adventure. This is the most vivacious you've been since that Saturn transit began last fall, and it feels amazing. Lean into that feeling and let it revive your weary soul. On the 26th, the last in a series of Pisces eclipses in your heart and home sector ties a nice, tidy bow on hard-won emotional progress since 2015. Celebrate by splurging on something gorgeous for your home that will remind you of how far you've come.
Your relationship must-have: Adventure. You're not content to languish on the couch with your lover unless it's to talk about philosophy or travels past. Find a partner who adores your lust for knowledge and experience.