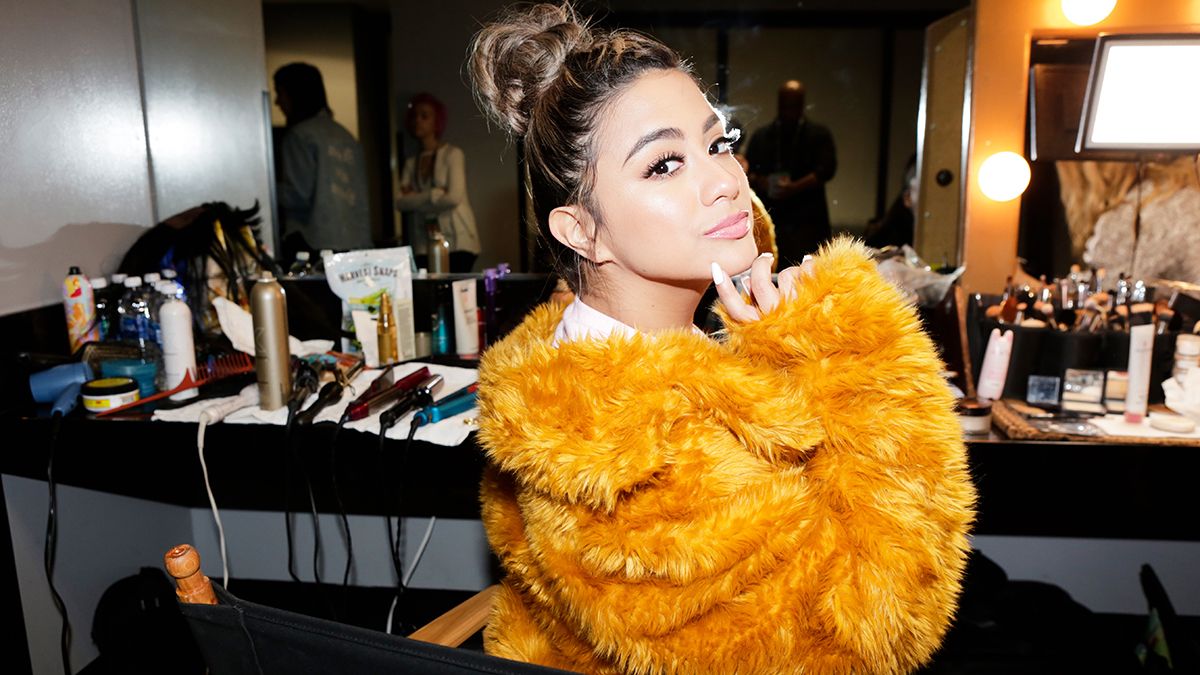 Celebrity
At least when it comes to beauty.
Adam Torgerson
If great things never came from comfort zones, it's safe to say that Ally Brooke's future looks, well...great. The Fifth Harmony member isn't one to let major switch-ups slow her down: she went from soloist to bandmate on The X Factor in 2012, a move that led to major success. When Camila Cabello quit the group late last year, she (along with the rest of the girls) persevered, doing their thing as a foursome instead. It's no wonder that Ally's also adopted this attitude when it comes to the world of beauty. Viral trends, crazy lip colors, blonde hair—she'll try it (and nail it) all. That's just how she operates.
Thankfully, the star's sharing tips she's learned over the years ahead, which might inspire you to switch things up, too. If anything, Ally's proving once and for all that change, at least in this case, can be a really good great thing.
---
The best beauty tip she's learned from being in the industry:
"It's fun to experiment with your look—that's something I've loved to do in the past few years. I love going outside the box and playing around with makeup because you never know what could look good. Sometimes, you may see an eye shadow and think, 'Oh no, that is too dark for me,' or 'That has too much pigment.' But when it's on your eye, it can be so different than what you were expecting! Then you're like, 'Wow, this is actually my new favorite look!' Or try a new lipstick. For example, I kinda stayed more on the lighter side of shades, so pinks and nudes; red would be the darkest I'd go. But in the past year, I've even tried a purple lipstick, a dark brown, and I love it! It gives me a whole new look and it's fun to be able to experiment!"
How she maintains her blonde hair:
"My natural hair color is dark brown, so when you go blonde, you have to make sure to take care of it. I use a purple shampoo, which helps it stay fresh and vibrant and removes any brassiness that may be there. Also, sometimes using dry shampoo is actually really good for your hair—that's what my hairstylist told me. You don't want to wash your hair too often, because then you strip too much oil from your hair. It can actually become more damaged and dry. It's such a struggle having blonde hair! [laughs]"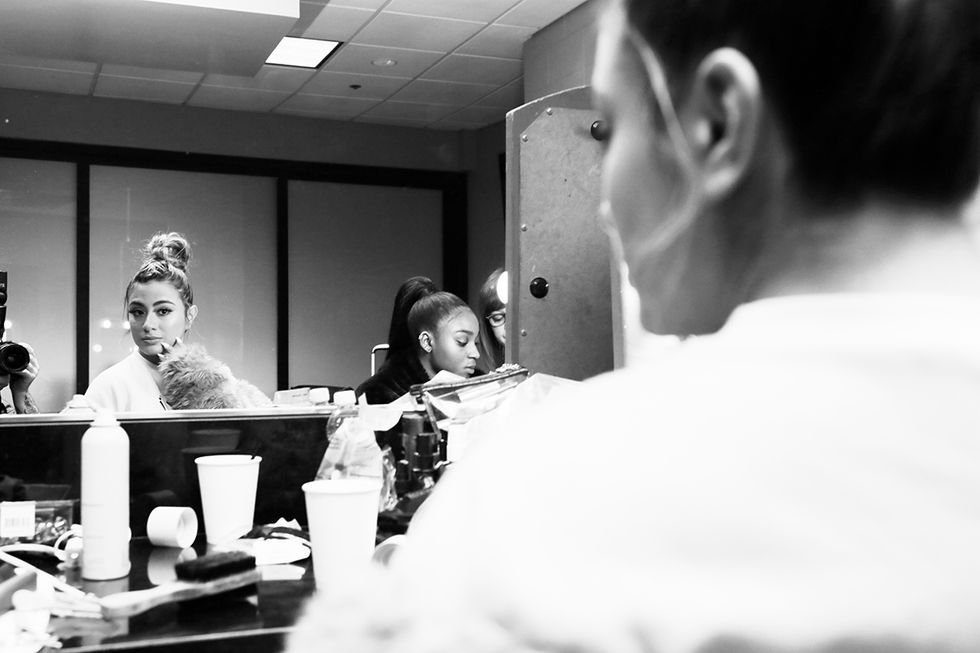 A beauty habit she wishes she could break:
"I love the way [fake] eyelashes make my eyes look and I wear them pretty much every day. They're so easy to apply, at least for me, because I've been doing it for years. Maybe I should try going more natural and using more mascara instead. I also love wearing no makeup sometimes, but I do love a good lash!"
On whether or not she'd embrace the no-makeup trend on the red carpet:
"Maybe! I feel like a red carpet is a fun opportunity to get all dolled up and have fun with your look, but maybe one day I'll do that. That's totally not off the table."
Her favorite mascara:
"I love L'Oreal's Carbon Black mascara. I have to get it everywhere I go! I will not use anything else. It's my favorite because it just goes on so well, and it separates your lashes and makes them stand out. I just love the way that mascara makes my eyelashes look. And you can get it anywhere!"
A fashion lesson she's learned from being in the industry:
"Dress according to your body. Sometimes, what looks great on a rack may not fit your shape, and sometimes something that you wouldn't necessarily wear will actually look really good on you. Play around with your look and try different things. And try it on! That's what I would say—try it on! I've had many instances where I've been like, 'No, I don't like that! That is not my style!' Then I'll try it on and I'm like, 'Oh my gosh, this is actually really cute!'"