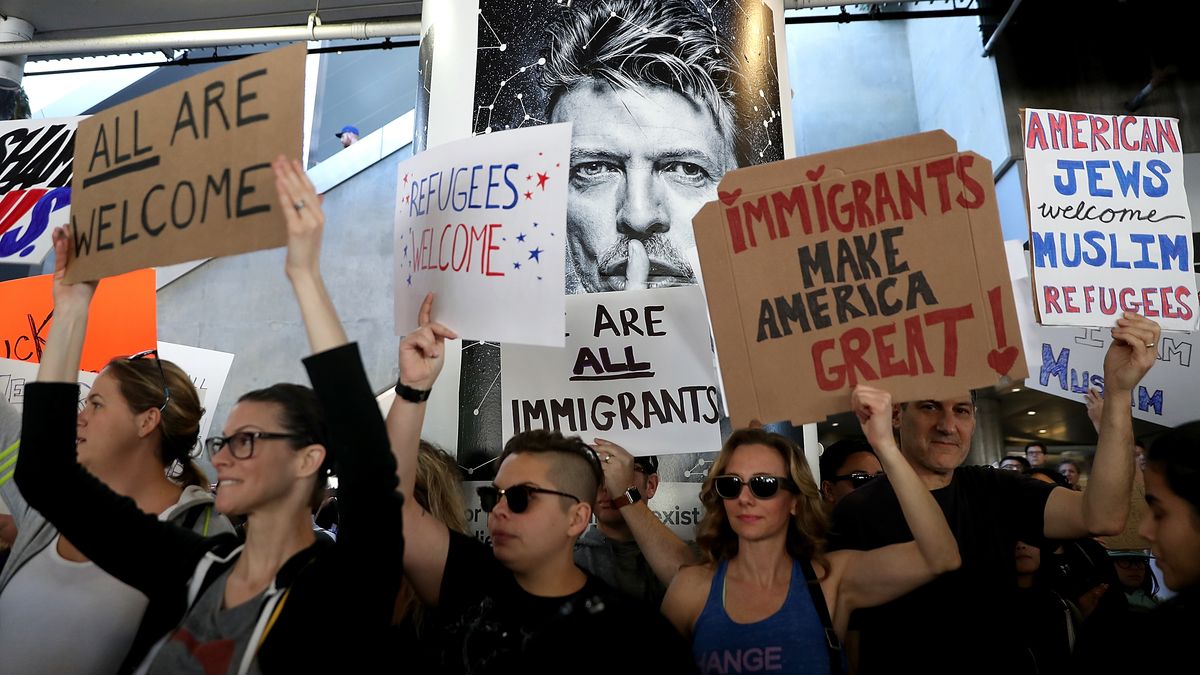 Photo by Justin Sullivan/Getty Images
Celebrity
Gigi and Bella Hadid Refuse to Stay Silent Over Trump's Refugee Ban
And they're not the only ones.
We all knew that Donald Trump's first weeks of presidency would be…rough. But when he signed an executive order temporarily banning refugees and Muslim immigrants from entering the country, he somehow exceeded those horrible expectations. Unsurprisingly, many Americans were outraged, and aside from pointing out that, hello, this country was founded by immigrants and is made up of immigrants, people began protesting. Celebrities included.
While SAG Award winners used their speeches to promote unity, models like Gigi and Bella Hadid marched down the streets of NYC with signs. Some stars even took trips to airports, where travelers were being detained, and posted photos and videos of the action. See who made sure their voice was heard, then revisit these inspiring quotes that got us through the Inauguration.
---
The stylish Hadid sisters traded the runway for an NYC march on Sunday, protesting the refugee ban side by side.  Their sign—which read "We are all Hindus, Buddhists, Muslims, Atheists, Christians, Jews" and connected to spell "HUMAN"—was personal: their dad is Jordanian-American and Muslim, while Gigi's boyfriend, Zayn, is Muslim as well.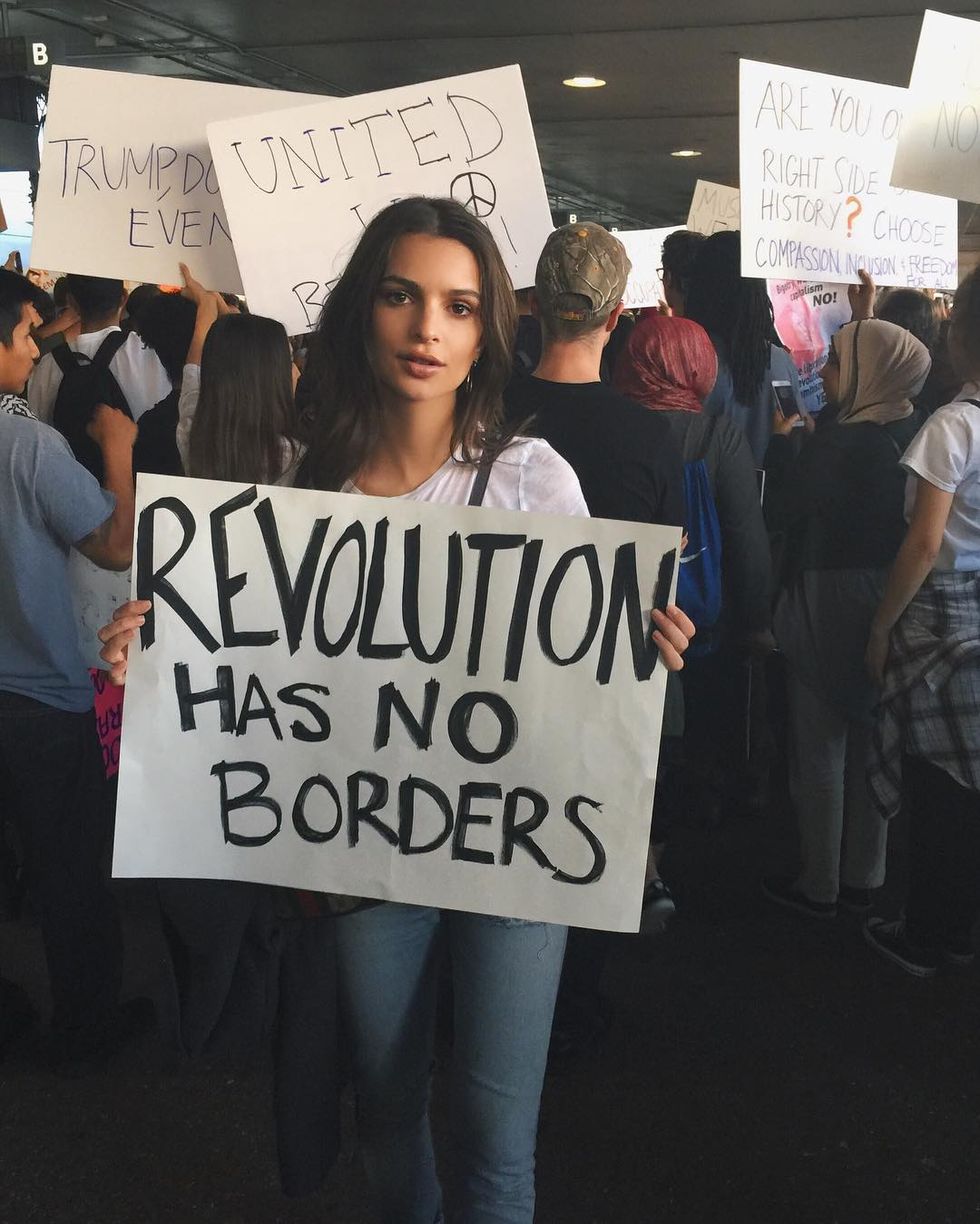 Emily Ratajkowski snapped a photo while standing in a crowd at LAX, captioning her post "Power to the people #NoBanNoWall."
Ellen Page didn't need a photo with her face in it: the multiple videos she posted, while in the midst of LAX protests, showed us exactly where she stood.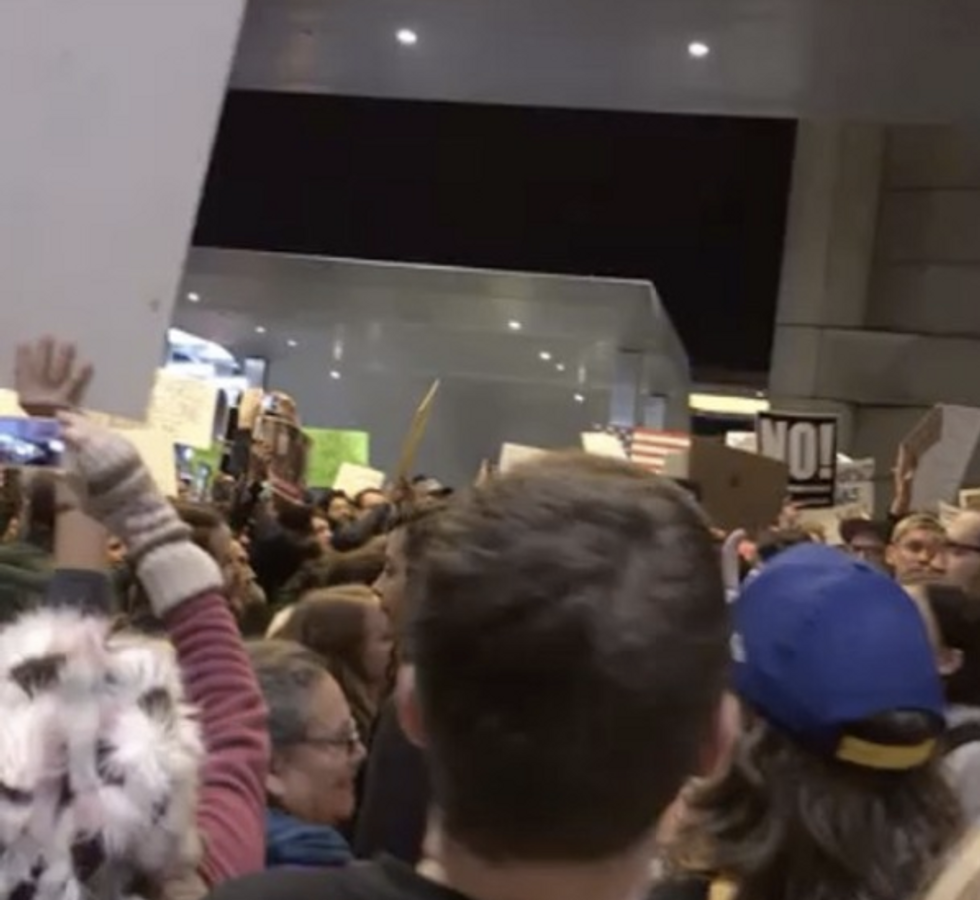 Another star who gave us a closer look at the action via video? Chloë Grace Moretz. While she originally live-streamed the protests with Periscope, she later posted a clip to Instagram.
Kerry Washington wasn't out in those crowds, but the star showed solidarity by wearing a pin on her SAG Awards gown. "We will not stop fighting for our safety & the safety of our fellow citizens and human beings," she captioned this photo. "#NoBanNoWall #safetypin" It wasn't quite as in-your-face as The Big Bang Theory's  Simon Helberg's red carpet protest, but inspiring nonetheless.