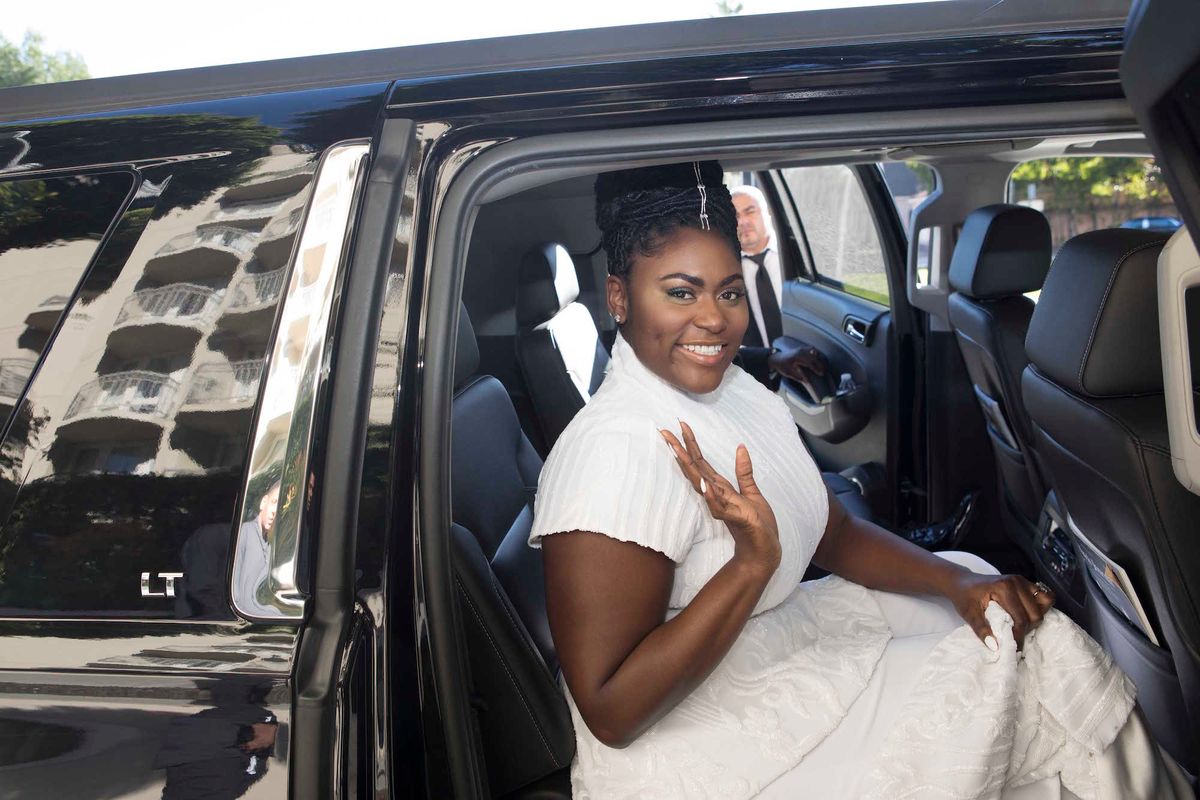 Celebrity
We joined the OITNB star before she walked the red carpet, and let that major spoiler slip.
Emily Knecht
While the red carpet is the best part of any awards show, getting ready *for* said red carpet is even better. And lucky us, we got to tag along with Orange Is the New Black star Danielle Brooks as she got ready for the SAG Awards. Imagine this: a room filled with upbeat music, stylist Kareem James, and Brooks's infectious, bubbly personality—do you see why we wanted to hang all day long? Brooks has a way of lighting up a room and making everyone feel like they're family, and when she changed into her custom-made Christian Siriano pantsuit, we were left scrambling to pick our jaws up off the floor.
Once hair and makeup had finished with their final touches (courtesy of Tish Celestine and Brandy Allen), Brooks was ready, and it was a flurry of practicing poses and snapping a few pics before she was rushed off to own the red carpet (and reveal that the next season of OITNB will take place over just three days—chill, there will still be thirteen episodes)—with her father on her arm, nonetheless. As if that wasn't almost too much to handle, the star let us know that it was his birthday weekend. Cue: warm fuzzy feelings.
Click through to read about her getting-ready process, how she collaborated with Siriano, and why James thought the time was right for a pantsuit...actually, is there ever a *wrong* time for a pantsuit?
---
1 / 17
"It is always the easiest thing to work with Christian Siriano because he gets my body. It's cool because I get to wear things that I never imagined that I would get to wear! People are always shocked when I say that, but it's true because I can't fit sample size, so a lot of times I get these really boring outfits that are so five years ago. But with him, he always makes me feel like I'm making a new trend and setting a new trend."—Danielle