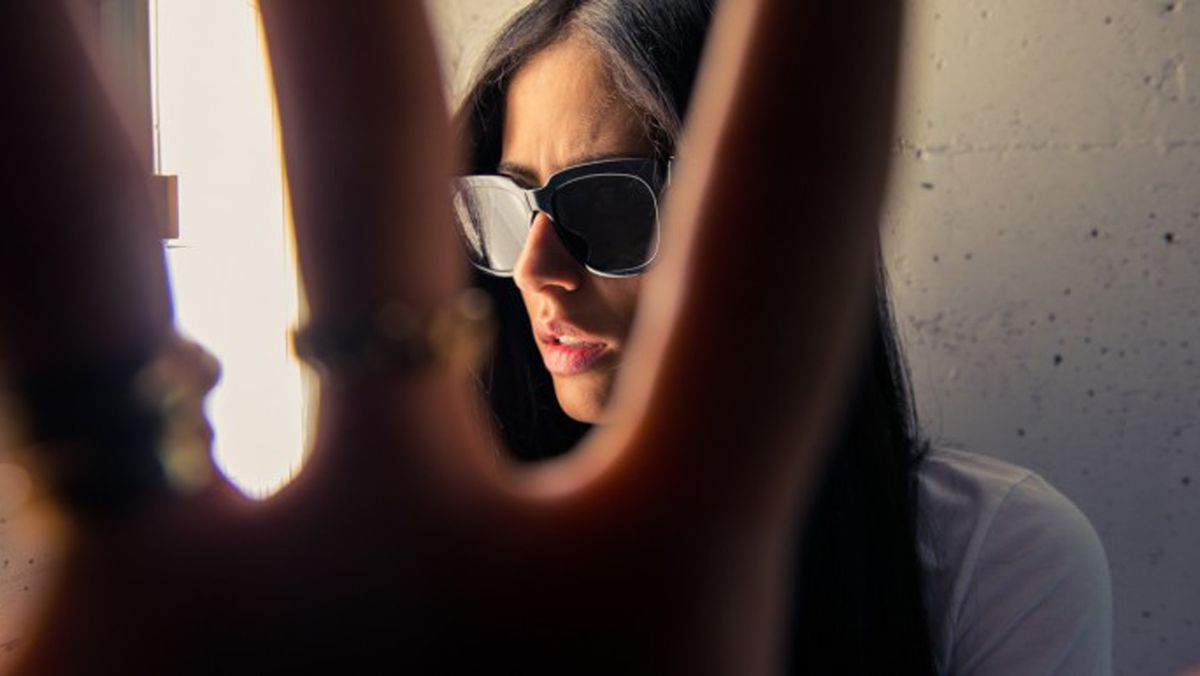 Living
What the Explore page can teach us about modern womanhood.
I'm going to tell you a story about a hot woman I follow on Instagram. I'm not friends with her, but I know what she likes, where she drinks, and who she hangs out with. On a surface level, she has everything I think a woman wants: a west-end loft, big butt, and a royal blue backpack from Mansur Gavriel. The kind of woman you see on the Explore Tab and wonder how she pays for her balayage. Maybe she's a creative director, DJ, or a bar star with a blog. I don't know! But I'm left with a checklist to fill the gaps between me and the mega babe I'm gazing at on my lunch hour. My anxiety manifests in double taps. The more I like, the more I depend on her to show me how to be a woman on Instagram.
---
It's no secret that women are dominating Instagram. In April 2016, comScore reported that out of 108 million unique visitors, 58 percent of users were female compared to 42 percent of male users. Women, in my opinion, are using the app to engage with other women. We're upholding a community of beauty that's by and for a female audience, where women observe, compare, and analyze each other's (and their own) value by followers and likes. Instagram is the peephole into the girls' locker room, an exposed platform where women are uniting together to post freely about their darkest insecurities while showing off a little—look at my loft, my tits, my baby, my husband, my friends, my anxiety, my cool life, and my scary feelings. Men watch us like they've always done, and women often forget they're watching.
To give you a visual of this hot woman I'm following: she's a combination of Liv Tyler, Broad City, and a library book I read last summer about an alcoholic housewife who lives in a swimming pool. I want to be like all the beautiful women of Instagram wrapped in one sensational persona, so I can complain about vulnerability, drink red wine, and pretend to have good taste in things—like Pantone paint shades and exotic handwoven rugs from Mexico. I study these women like a method actor rehearsing lines, erasing myself and replacing the missing parts with things. Dr. Jamie C. Farquhar, a clinical psychologist in Toronto, says that this kind of social comparison is a human phenomenon. "The problem is when we are biased when selecting which group to compare ourselves against." If she's lame, I'm cool. If she's hot, I'm a loser. The algorithm is designed by my fear of aging, domestication, and missing out.
On a vanity level, a little performing is required to be a hot woman. My nails are painted red to match my lips. I fill out my eyebrows like they're on steroids. When it's time for bed, I smother my face in a hydrating mask like the cool women do on Instagram; loitering around my bathroom in strange anticipation. I'm erasing wrinkles I don't have yet, like anti-aging is a middle-class superpower for the bored and privileged. I wait for something spectacular to happen as my eyes begin to burn and my phone lights up with a new notification. Beauty is a tease when I'm the woman behind the screen, but I'm trying.
In some ways, Instagram has showed me how to turn a woman into a brand. Waiting in line to pay for bruised apples at Whole Foods, I'm staring at my iPhone, scrolling through pictures, smiling and mostly wondering, is that real? I'm an active student in the female gender, learning how to authenticate my womanhood with consumerism, cute angles, and confessional captions that align myself with the other women. Together, as we gaze at each other in adoration and disbelief, there's a radical conversation happening between women: who are we, what do we truly care about, and what does it mean to be a woman in pictures? The answer, one might argue, is in the land of Instagram.
Sarah Brown is an undercover writer who works at a tropical plant boutique in Toronto. When she's not being a smartass, she's reading Esquire, drinking negroni, and burning palo santo for good vibes only.