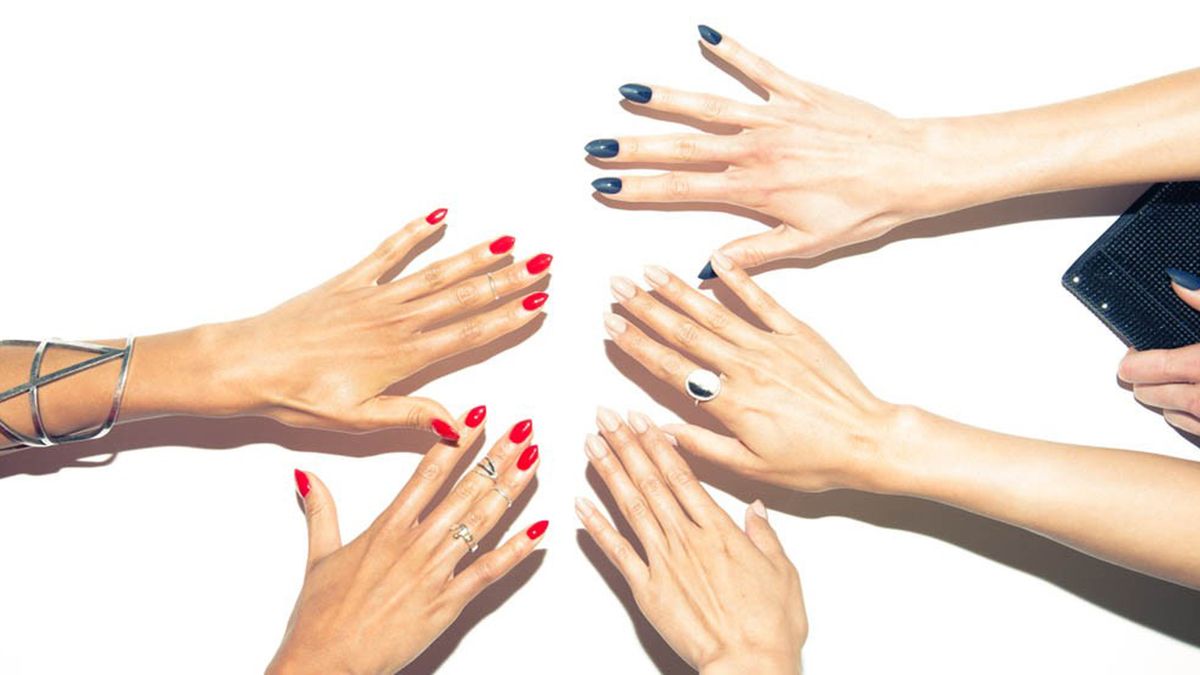 Nails
So you can skip the "choosing your color for 10 minutes" part.
We don't frequently have regrets at the nail salon—but when we do, it's not pretty (or all that gentle on our bank accounts). While we typically like to stick to what works—a signature bright red, pale pink, or nude manicure—when we do decide to branch out from our norm, we want to make sure we're making the right choice. In warmer temperature, it's easy enough to pick a bright coral and call it vacation. But in the wintertime, we like our beauty routines to feel and look a bit more polished. That includes trying to blow-dry our hair and keeping up on manicure and pedicure appointments (even if nobody but us sees our feet). Below, the cold-weather shades—from deep navy to glossy green—to fully embrace the season. #NoRegrets.
---
A shiny navy lacquer will forever make nails look super polished. Keep them short and oval when pairing with darker colors for a clean look.
Candy Apple is as classic as it comes—and honestly it's a 365 kind of shade. Red nails look as great in the summer as they do in winter (and every time and occasion in between).
A deep glossy green polish feels very winter-y, especially key for those who are trying to branch out from their Lincoln Park After Dark-obsessed days.
If you're not completely ready to give up on summer vibes—or are heading for warmer temps (take us with you!)—Dior's vibrant nail formula in a darker pink fits the bill perfectly.
Not only does this opaque gold polish give off the sparkliest of shines, it's also enriched with charcoal that helps protect nails—a plus come wintertime.