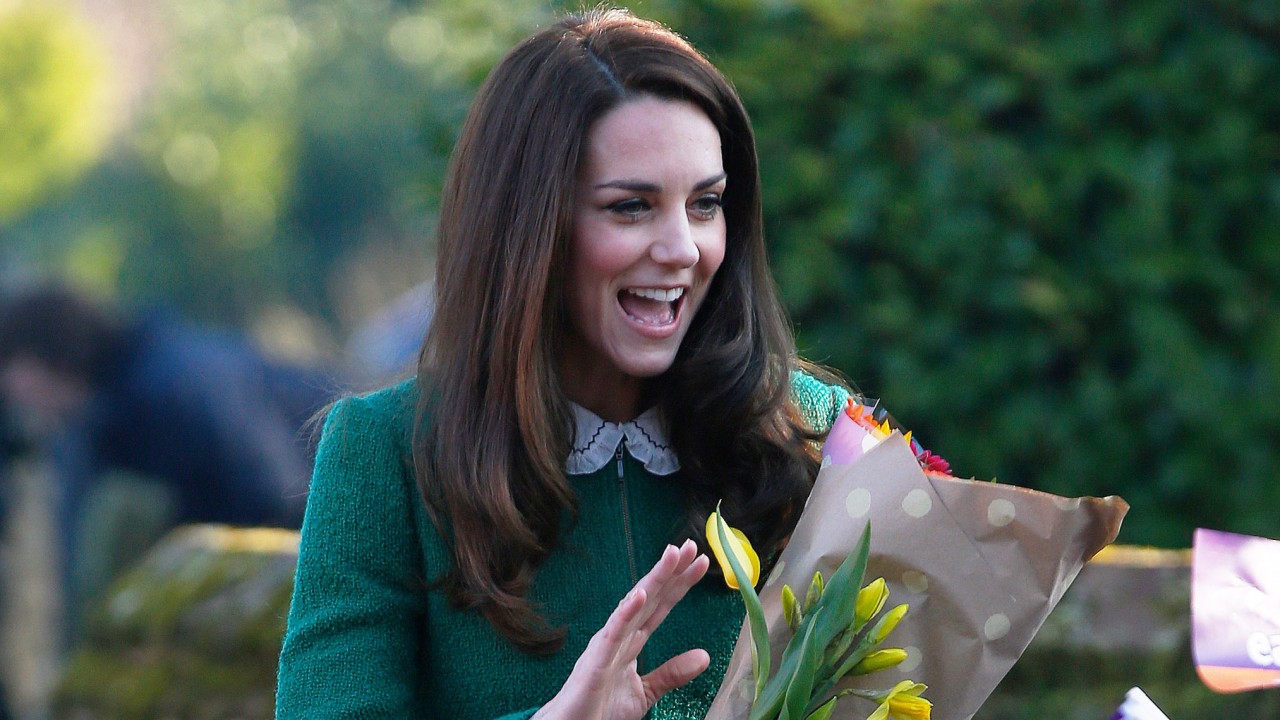 Kate Middleton Is Bringing Back Your Favorite Trend from 2012
The royal's fashion dare has us dreaming of the designer pieces she should add to her closet, ASAP.
Like most fashion lovers, Kate Middleton has her go-to pieces. Her trustiest high heels? A simple, neutral pump from the ladylike LK Bennett. Her favorite printed coatdress? We bet it's Alexander McQueen. The duchess knows what she likes and rewears outfits often—so much so, that it's jarring when she switches things up, even if that change is tiny.
That's kind of what happened during a visit to East Anglia's Children's Hospice at Quidenham. While Kate showed up in a structured green suit, we couldn't help but notice the collar that peeked out: Peter Pan style, aka something we loved in 2012, back when Zooey Deschanel was our source of inspiration. Still, the royal made it work, making us wonder if we should do the same—and whether or not she has more styling tricks up her sleeve.
Perhaps what Kate needs is a reboot; to find brands that still suit her taste, but with a bit more...oomph. We've gathered up our suggestions ahead, which could come in handy even if you don't own a tiara.
Between the fit-and-flare dresses, higher necklines, and feminine prints, we're surprised Kate's closet isn't packed full of these pieces. We're currently imagining her trying something different and opting for a printed, coordinating pants set. How cute would that be?! 
Aside from cozy knits perfect for Kate's trips to the park with the kids, these designs are what the royal's used to—only with a fashion-forward twist. Layered pants? Asymmetrical peplum tops? Please, Kate. Please?
Everlane is known for its quality closet staples, which seems pretty perfect for a woman who wears the same stuff over and over. Just think of how much use she'd get out of a simple long-sleeved tee or a solid navy dress.
We know Amal Clooney isn't a royal, but her style almost qualifies her as one—and Amal loves her Giambattista Valli. We can already picture Kate in some similar short, flared, and floral embellished styles, even if it's just while attending a Wimbledon game.
The name alone is reason enough for Kate to embrace the brand (FYI, her daughter's Charlotte, too), and her sister Pippa's already a fan. Even better? Kate has plenty of occasions to carry a fun graphic clutch or rock polka dot heels. Time to get a little daring, girl!
While we doubt Kate would ever step out in a tulle dress, Rochas has plenty of midi skirts and collared shirts to choose from. Plus, those double-breasted coats from the brand's pre-fall '17 collection? They're practically calling her name!