Living Off Ramen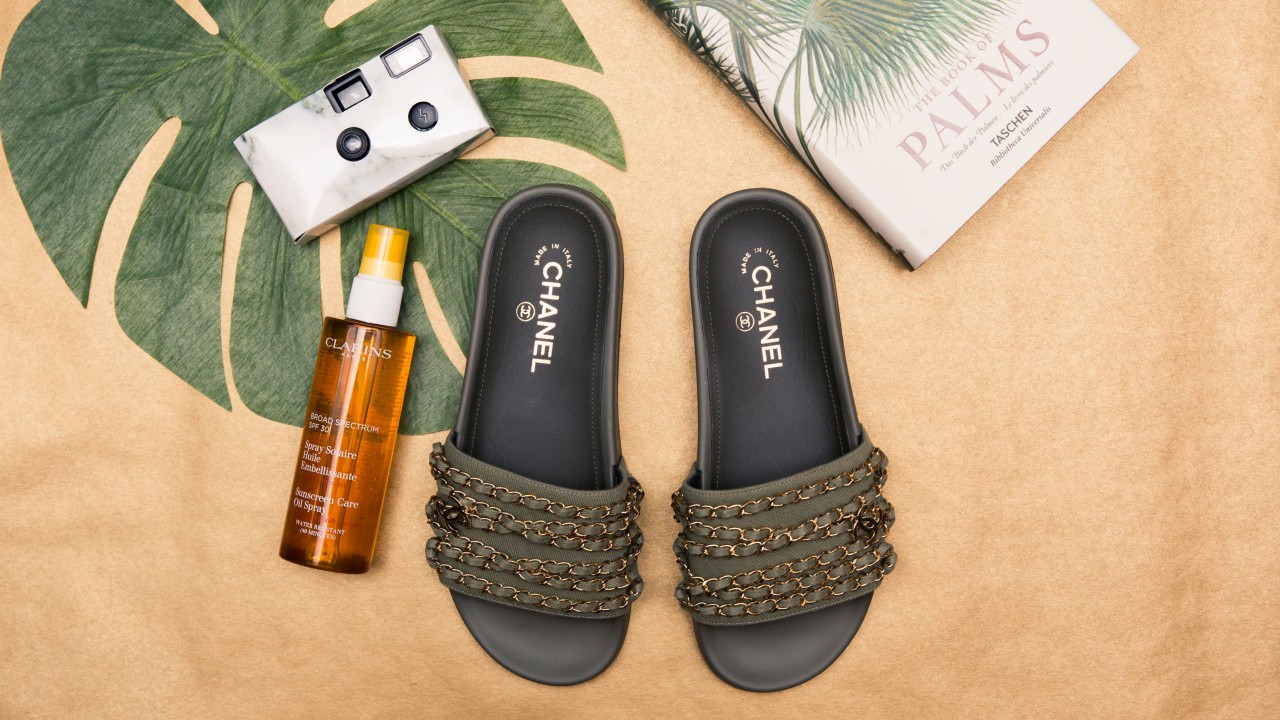 The Pool Slides Coveteur's Editorial Director is Giving Up Her Workout For
Plus, how to stay sane on vacation.
Ok, there are a few things going on here. The first is that I desperately want these CHANEL pool slides. I know pool slides have been a *thing* for a while, but these are better, prettier, fancier, and more wonderful than any I've seen in the past. I just got back from a trip to Hanalei Bay in Kauai and I wish I had packed these. They're so cute, I'd forgo classes at current fave Bari Studio in order to make them mine. Sorry, tush.
Another thing I wish I packed? This disposable camera. In an effort to unplug (ha...) I stopped bringing my phone with me on hikes, beach excursions, and dinners. Which means I don't have all that many pictures from the trip! The answer, in my opinion, is an old-school disposable camera. Adding all of this to my long list of wants.
20 Bari classes at $35 each = 1 pair of CHANEL slides at $700.