Health
Is Your Hand Soap Messing with Your Hormones?
The not-so-great news on what might be lurking in your household essentials.
Not to scare the shit out of you or anything, but...it turns out the things you thought were actually cleaning and protecting you from harmful bacteria and dirt that would otherwise make you sick—soaps, shampoos, toothpastes—could be a gateway for a myriad of toxic chemicals. Yup, that vanilla and brown sugar hand soap resting on your vanity (which you in part bought solely because you were having people over) is actually full of fragrances that, yes, smell good, but often have synthetic components and neurotoxins. In a quest to clean up the products that promise to do just that, we asked Beautycounter (the natural, chemical-free beauty and lifestyle brand) founder and CEO, Gregg Renfrew, to lay out ground rules to identify products with harmful ingredients, and their healthier alternatives.
---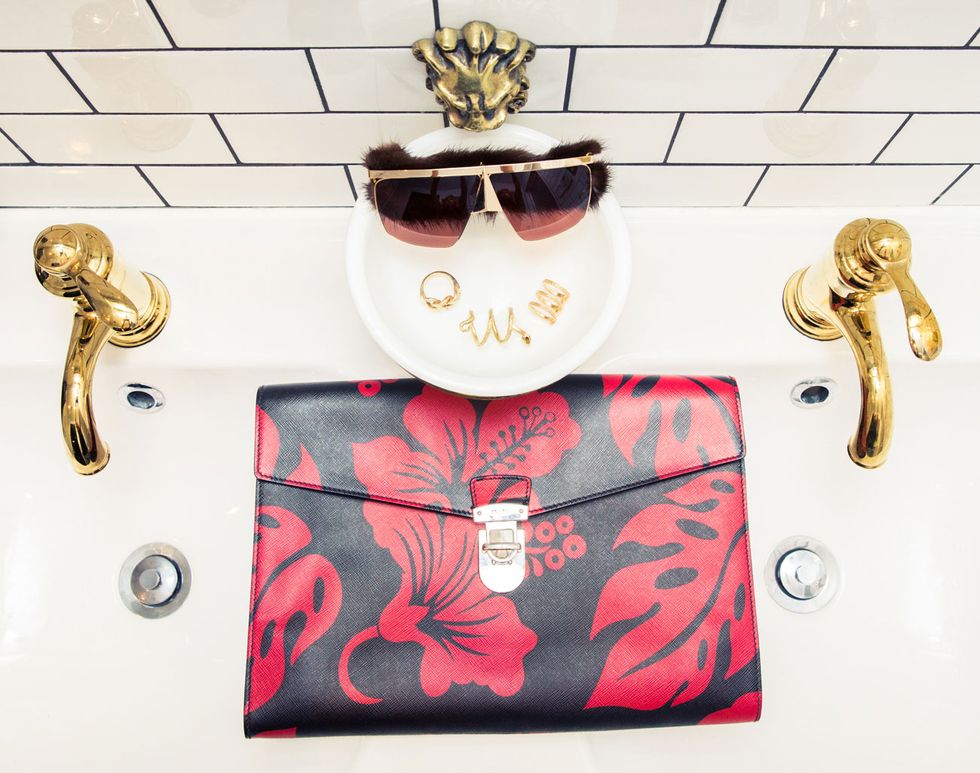 The Accused: Bar Soaps
"Soaps are often made with harsh surfactants such as sulfates that are overly drying and irritating to the skin. In addition, soaps may contain parabens as well as synthetic dyes, antioxidants, and fragrances that can act as hormone-disrupting chemicals." —Gregg Renfrew, Beautycounter Founder & CEO
"Charcoal has gained a lot of attention lately as a buzzy skincare ingredient. Our bar contains a special type of charcoal powder called Binchotan, which helps to thoroughly cleanse skin and draw out dirt, oil, and impurities." —GR
The Accused: Hand & Body Wash
"Fragrance is considered a trade secret, so companies don't have to disclose what it is. Usually, it is a synthetic concoction that includes phthalates and synthetic musks, which are hormone disruptors, as well as chemicals that are allergens and neurotoxins."
"Our Citrus Mimosa Body Wash is great for all skin types as it cleanses gently and hydrates the skin with organic oils [that have a great, gentle scent]." —GR
The Accused: Shampoo & Beauty Products
"Some chemicals are not intentionally added to products, but are the result of chemical reactions happening inside the bottle of product (such as formaldehyde in shampoo) or during manufacturing (such as 1,4 dioxane in moisturizers or heavy metals in color cosmetics)." —GR
"Shampoo that is sulfate-free. We use ingredients derived from coconut oil and amino acids, since conventional surfactants can irritate skin (and are often contaminated with one or more carcinogens)." —GR