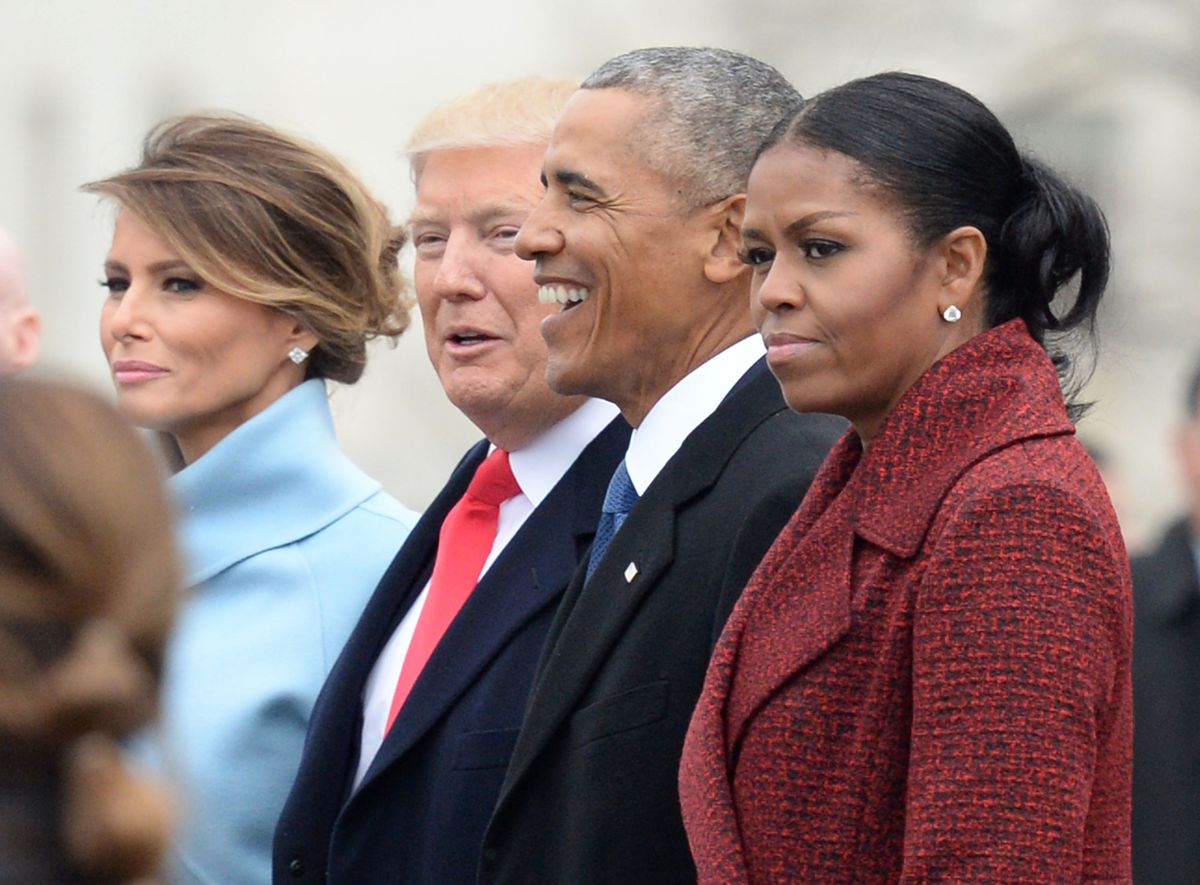 News
Trump's Inauguration: What Just Happened?
We are all Michelle Obama.
And just like that, Donald J. Trump is the 45th President of the United States. We know this not just because he got sworn in, but also because his Twitter bio has changed. And his inauguration, particularly his rousing (and rather radical) speech was very much in line with his winning campaign.
It must be said that Trump is better when he's scripted, and he did speak with a rare eloquence, more fitting to the occasion. Trump's words described a populist comeuppance—his supporters part of a "historic movement, the likes of which the world has never seen before." He appealed to the "forgotten people" and called today the day the "people became the rulers of this nation again." Interesting, because his cabinet is one of the least homespun in American history—two words: Goldman Sachs.
The speech also struck a doomsday, Hunger Games-esque tone. He said, "Mothers and children trapped in poverty in our inner cities, rusted-out factories scattered like tombstones across the landscape of our nation…[and] the crime, and the gangs, and the drugs that have stolen too many lives and robbed our country of so much unrealized potential. This American carnage stops right here and stops right now." (Fact check: violent crime has been on a steady decline; it's now at its lowest rate since 1970.) In essence, he promised not only to "Make America Great Again" (#MAGA), but save the country from an impending apocalypse—consistent with the darker side of the Trump political brand.
There was a notable bipartisan moment in which Senate minority leader Chuck Schumer read from a Civil War soldier's last letter to his wife—that spoke of Americans "[living] in a challenging and tumultuous times." Schumer then pretty much subtweeted the Trump administration: "Whatever our race, religion, sexual orientation, gender identity. Whether we are immigrant or native-born. Whether we live with disabilities or do not. In wealth or in poverty, we are all exceptional in our commonly held, yet fierce devotion to our country." And, as if on cue, he was heckled by many Trump supporters in the crowd.
Eyes turned to Obama, as well. What could he possibly be thinking right now? We may never know, but he wore a calm (and at times, jovial) game face. On the other hand, his wife Michelle—glorious, glorious angel Michelle—seemed, to me, moments away from tears or just flat-out disgusted. Former-FLOTUS: never change.
One thought that comforts me is if Hillary had won, yes, I would have been overjoyed but I'd probably remain a bit complacent, and not "woke" to issues that exist and would have continued to do so regardless of the election's outcome. I likely would have been involved in politics a whole lot less than I am now. I'm not proud to admit that, but I suspect it's the truth.
As for Trump, let the games begin.
---
Emily Barasch is a Manhattan-based writer who regularly contributes to Vogue.com, TheAtlantic.com, Mic.com, and Vice.com.
Photo: Getty