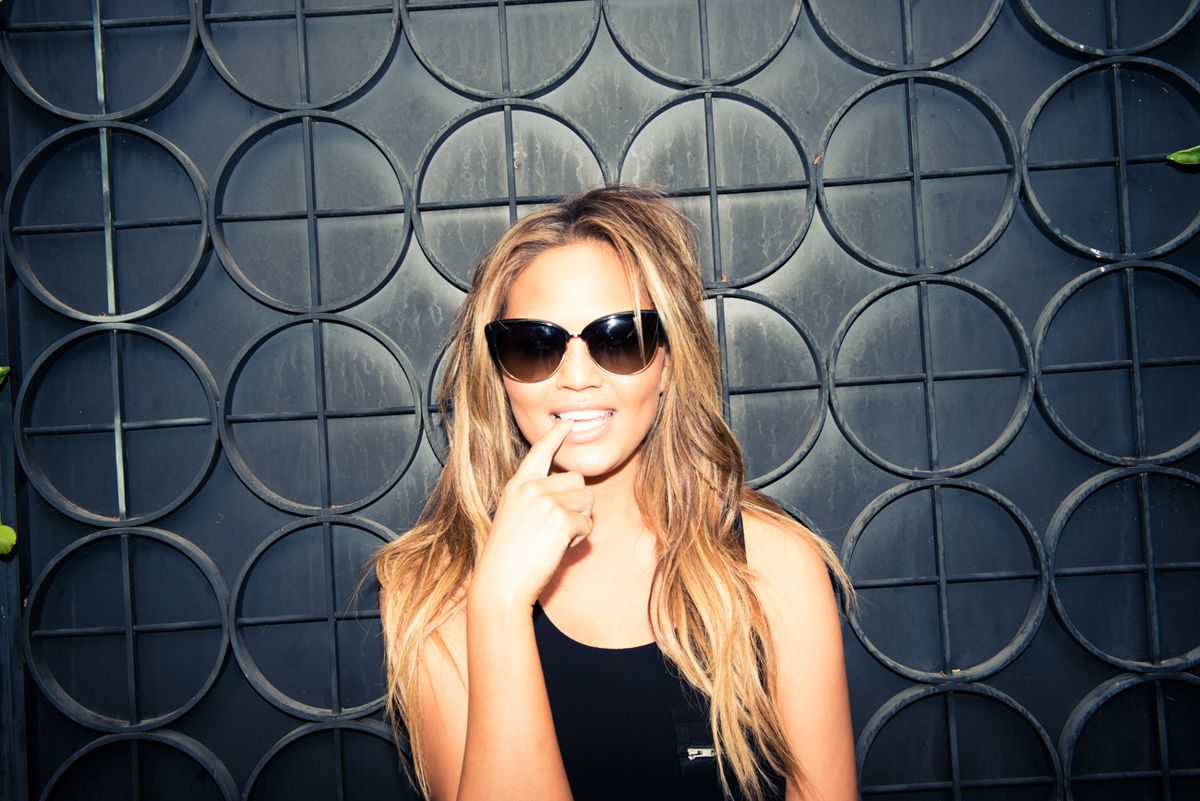 All, XOXO
Celebrity
Everyone's Hero, Chrissy Teigen, Just Tweeted a Photo of Her Stretch Marks
Plus more body-positive moments from the year thus far.
Somewhere along the line we succumbed to the pressures of social media, editing personal photos before ever posting them online. We're not proud of it—in fact, we feel a bit guilty whenever we dare to open Facetune—but that huge zit, red eye, or totally flat hair isn't exactly 'gram-worthy. Unless, of course, you subscribe to Chrissy Teigen's way of life.
The model may be gorgeous, yes, but she's also vocal about the fact that she's, you know, human. Chrissy has no problem tweeting a photo of her stretch marks and captioning it "Whatevs," or calling those very same marks tributaries on Snapchat. Seeing her posts—especially her most recent one—makes us feel a bit better about our own various flaws. And while we might not be posting pics of them anytime soon, we do feel inspired to at least ditch those apps.
Chrissy isn't the only star making us believe 2017 will be the year of body-positivity. Kylie Jenner and Peta Murgatroyd have also been getting *real* in the public eye, giving us hope for a more accepting (and slightly less filtered) future. 
---
 Chrissy Teigen's Stretch Marks
The star tweeted a photo of her legs and captioned it "Whatevs," because stretch marks truly are whatevs (and completely normal).
Kylie Jenner's Scar
Kylie didn't try to hide her thigh scar when she partied it up at the Golden Globes. In fact, she showed it off with a slit dress, possibly starting a new trend.
Peta Murgatroyd's Post-Baby Body
A week after giving birth to her son Shai, Peta posted a revealing selfie to Instagram, saying that not all women immediately shrink back to their pre-baby weight. It was refreshing and completely relatable, especially since so many stars emerge, slimmer than ever, mere days after giving birth—something that isn't the case for most new moms.