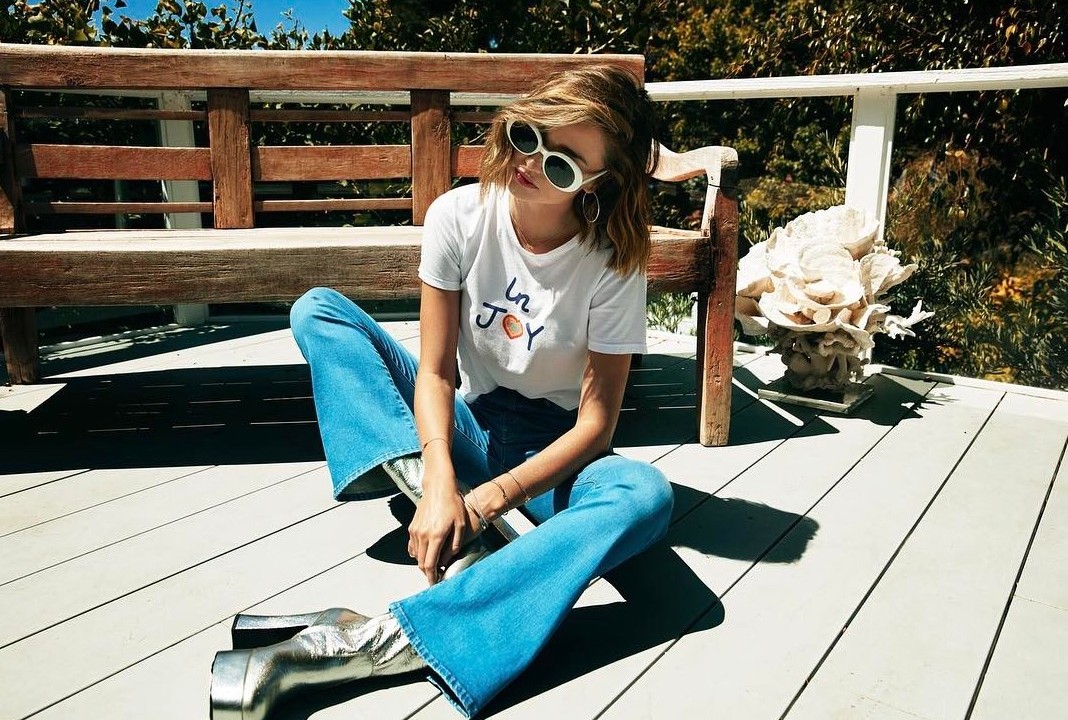 Miranda Kerr Isn't the Only Celebrity With a Denim Collaboration
The model is following in the footsteps of Jessica Alba and Khloé Kardashian
When a celebrity tries his or her hand at designing, it often goes one of two ways: Either the fashion crowd get very excited, unable to wait a second longer to add the clothes to cart. Or the whole thing's kind of a dud, something that just *happened,* and, sooner or later, we move on (and don't mention it too much in the future).
Thankfully, Miranda Kerr knows just what she's doing. The model—who likely knows the best brands, trendiest styles, and most flattering cuts just from being in the biz—had collaborated with Mother. Her denim collection includes pieces we already wanted in our wardrobe, and once you throw in the fact that each purchase will benefit The Royal Women's Hospital Foundation in Australia, we're sold.
Still, Miranda isn't the only celebrity who got it right. From Jessica Alba to Khloé Kardashian, take a peek at our (short) list of denim designing celebrities whose creations are worth the money.
Skinny jean lovers will want to buy everything, but Jessica's pieces aren't just trusty wardrobe staples. They happen to look like stuff she would wear in real life, including cropped cuts and decorative zippers.
 Good American by Khloé Kardashian
If you were simply browsing the racks at Nordstrom, you might not realize Good American is a Kardashian brand—Khloé's famous last name is nowhere in sight. The best part is the star kept curvy ladies in mind from the start, sizing the distressed and classic bottoms from 0 to 24.
Alexa's collaboration with AG is ongoing, and she knows just what to add each time to make the fashion crowd shop. Whether it's a denim top, skirt, or even a classic sweatshirt, her pieces are often seen on the likes of the It crowd, including Sienna Miller and Emma Roberts.
 Rosie HW x Paige
It hasn't launched yet, but sketches and sneak peeks for Rosie Huntington-Whiteley's Paige line, which is out in February, look very promising. Flairs and jumpsuits are to be expected, and Rosie made sure to shoutout that she's paying attention to one important feature: the booty.