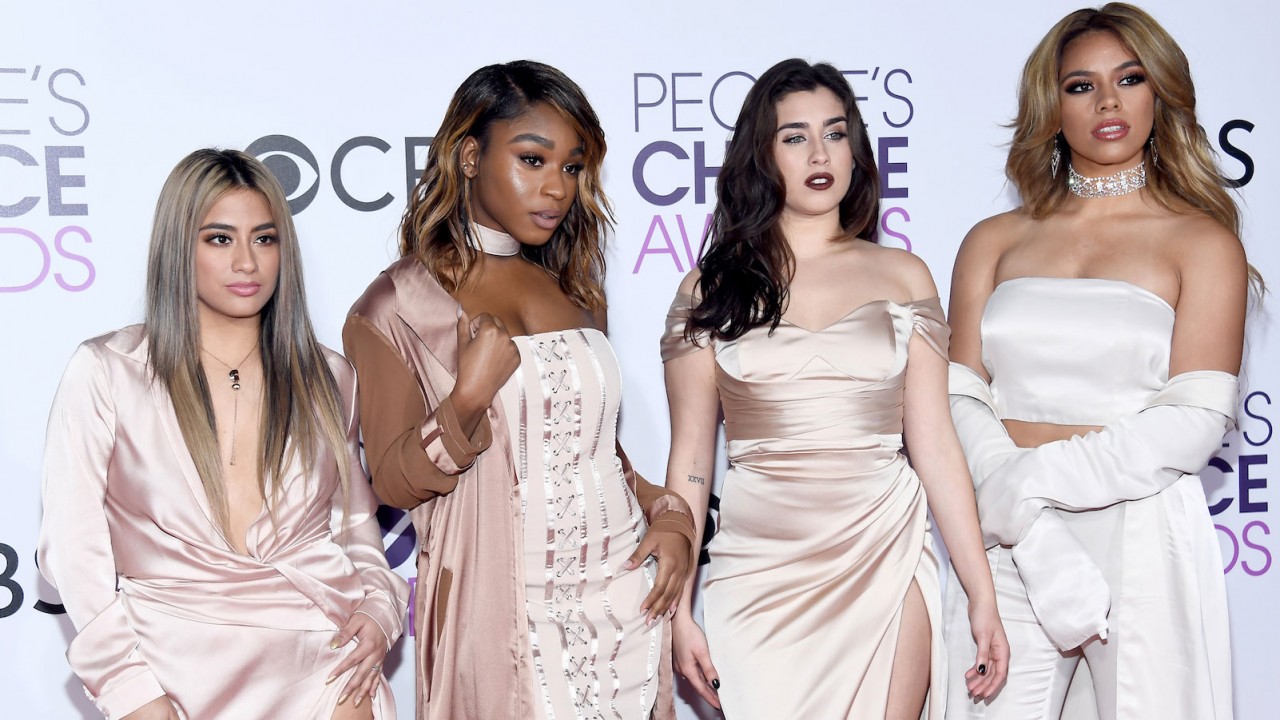 The Very Best of the People's Choice Awards Red Carpet
What Blake Lively and Jennifer Lopez's dresses reminded us of.
Without question, the red carpet is the best part of awards season. And at Coveteur, we take it just as seriously as the awards themselves. Which is why this season, we'll be handing out our own red carpet awards in the form of fashion superlatives. Behold: our top picks for the 2017 People's Choice Awards, and the honors we'd bestow upon the wearer.
Most Dizzying: Yara Shahidi
Dizzying as in: dazzling. The Black-Ish star's multi-print gown by Off-White is a print-and-ruffle explosion that would probably totally swallow most people, but with her simple hair and makeup (and natural confidence), she wears the dress—not the other way around.
Most Mermaid-y: Kristen Bell
We have a feeling Kristen Bell's Rosario jumpsuit will be as divisive as the two legs of said jumpsuit, but we're giving her props here because for once a mermaid-y dress isn't the most mermaid-y look on the red carpet. With the ruffled scallops of the bra cups, and feminine curves of the...ah...lower half of the ensemble, we're giving Kristen the Golden Seashell for this look, as well as a virtual high five for going out on a limb.
Dress We Most Wanna Touchy: Blake Lively
Oooooh fringey, wanna touchy!
Most Prepared for Battle: Jennifer Lopez
Especially if said battle is Best Dressed. Between the sleek bottom (it's kind of giving us Maleficent vibes), and the armor-like beading on top, J.Lo is ready for anything.
Best Retro Inspiration: Azie Tesfai
If one wanted to do a really abstract impression of an art deco Miami building, this Zhivago dress could be an option—in a very, very, very good way. It's sculptural, but also sexy, and between her necklace, which is by Gorjana, and makeup she is just flawless.
Best '90s Destiny's Child Vibes: Fifth Harmony
We're still singing "Work From Home" and now we'll be forever imagining the girls singing it in these PERFECT throwback satin ensembles. Can 2017 please be the year of team matching?
Most Improved: Lori Loughlin
Long gone are the days of Aunt Becky on Full House! We have to say we're loving this head-to-toe Gucci-clad version of everyone's favorite fictional aunt. Okay, Becky!
Coolest. Period.: Ruby Rose
The red suit, black lip combo is so cool it literally makes us hurt inside.
Swishiest: Priyanka Chopra
Between the fringe and the ruffle, Priyanka Chopra's dress is the sort that makes us want to dance, man. It's a dangerous choice for an awards show. If we were wearing it, we'd have a hard time staying put all night.
Most Frozen in Time: John Stamos
Seriously. All that yogurt must be keeping him young.