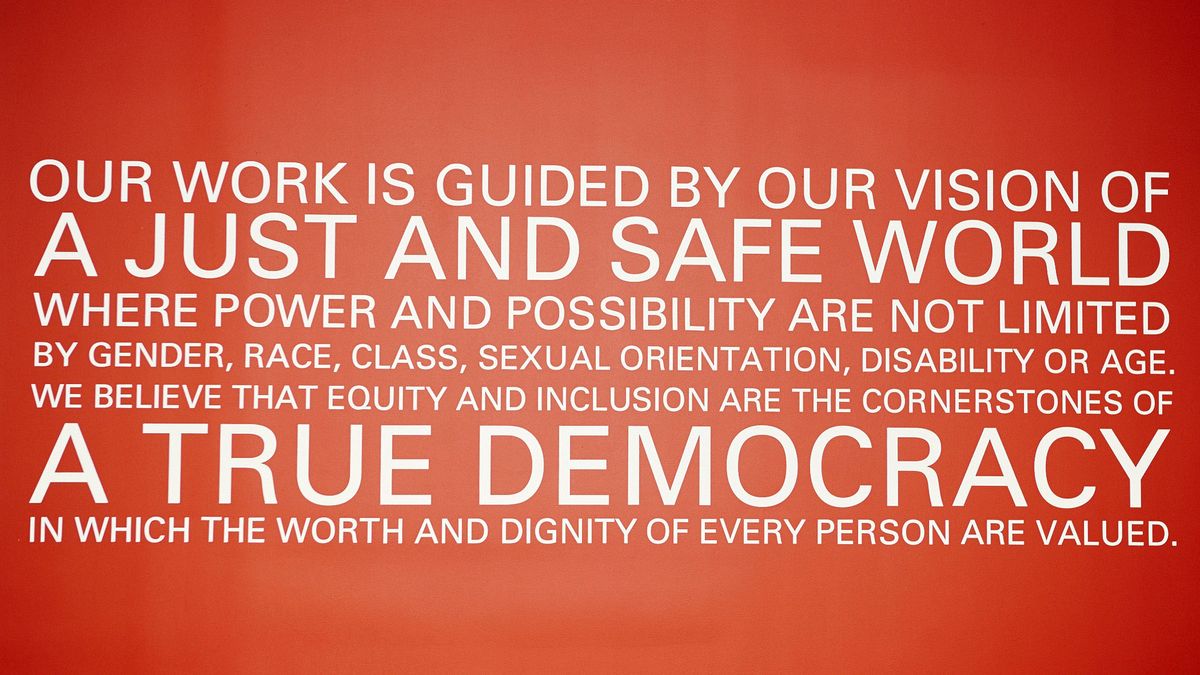 Living
Stick them on a Post-it, make them your mantra, do whatever you have to to never forget them.
We've all needed a little bit of extra inspiration and encouragement after November 8th's election, but if we haven't stressed it enough already, the key is to not lose hope, and to keep on pushing forward. With Inauguration Day just around the corner (as in, it's all happening this Friday, eek) there is no better time than *right now* to educate yourself, and to focus on keeping your spirits high and your motivation even higher. Just in case you've found yourself losing steam, we've compiled for you a grouping of inspirational quotes to help you stay positive over the next week (and four years). Remember: we're right there with you.
---
You, Too, Can Break Down Barriers
"I feel grateful every day. Even on the darkest of days, to be able to speak and be heard. To be able to leverage whatever I have to help others get heard. To challenge people and ask questions."
"We did a campaign when I got [to Ms. Foundation] called 'My Feminism Is,' where we started engaging people in the values of social, political, and economic equality of all genders and said, 'If you believe in that value, what you call yourself in terms of the labeling is irrelevant to us' and then we said let's build the tent but let's not put a door on the front of the tent, let's leave it open so that as many people can come in and out as they want to at any given time. I think that is where we have to be, we have to move away from the labeling and let people identify as they want to. We're taking down all of the barriers." —Teresa Younger, President & CEO of Ms. Foundation
Go Easy On Yourself
"I always say we are our harshest critics, and you have to understand you can't do it all, or be it all. I don't beat myself up if I don't get to something. Women in general put so much pressure on ourselves, and I've learned how to not do that so much, because I'm just one person, and there are just 24 hours in the day." —La La Anthony, Producer, Actor, Host, Author
Don't Forget That Your Voice Is Valuable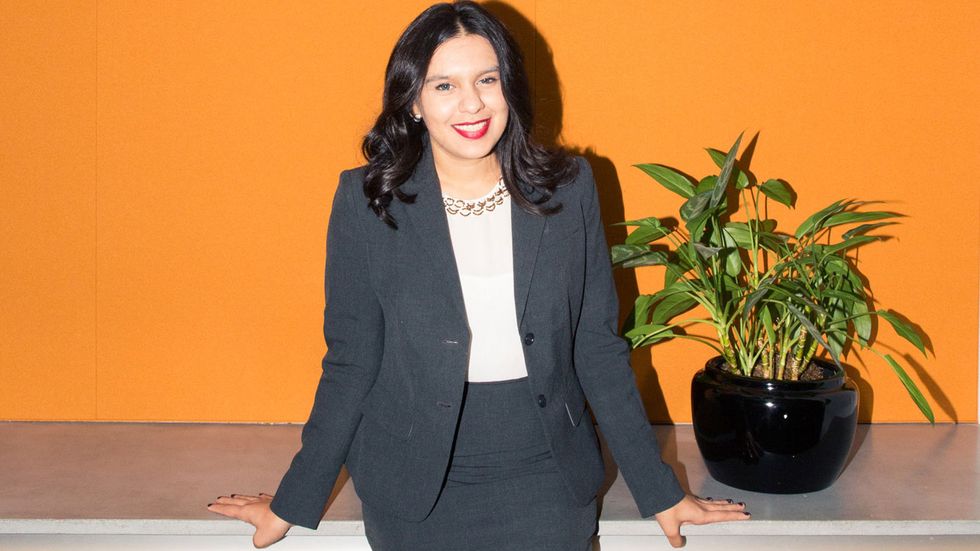 "I believe in the power of progressive ideas. I believe that people ultimately will support equality, and that we just have to keep fighting. That means we're going to play a lot of defense, but we will win."
"The first thing is to remember that your voice is really valuable. I think it's very easy for young people, but especially young people of color, young women, young queer people, or people who, like me, are all of those things, to feel that the world doesn't value what they have to say. As a young woman of color or a young queer woman, we know what we need better than anybody else—you should be confident that you are an expert on your own experience. The other piece of this is to build a supportive community. I know that if I had to do this work by myself, I probably won't be able to do it. It can be really hard, but if you have people who love you and support you and who are doing the work with you, then it's sustainable." —Sejal Singh, Activist, Communications & Campaign Manager for CAP's LGBTQ Team 
Don't Be Afraid To Take Risks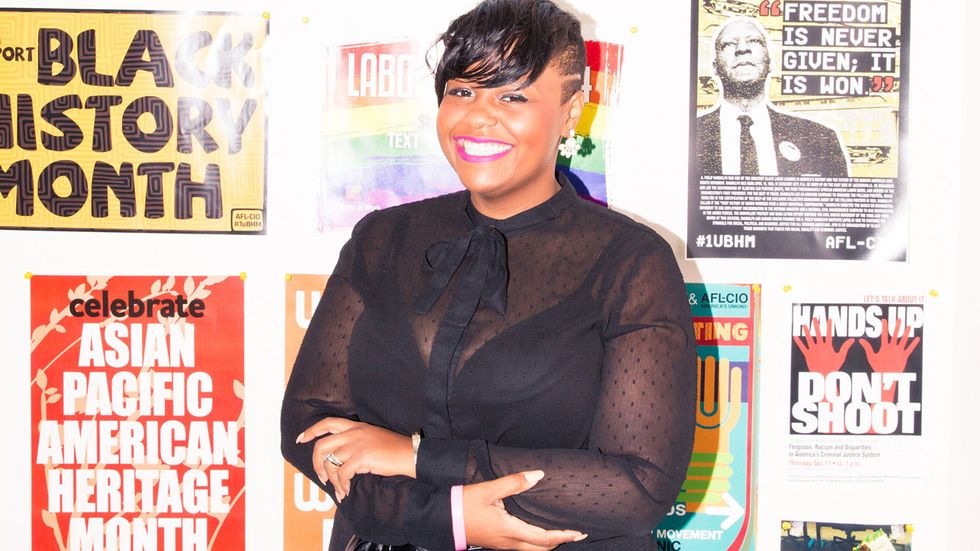 "I feel that the universe put me on this earth to be my unique self, and all of the women that I look up to operate like that. They're risky. I want women to take risks because men take huge risks! They take risks with our money on Wall Street; they take risks by investing our pensions. We should be able to take risks at work too. Sometimes it gets me in trouble, but 90 percent of the time the risk of just being myself has been worthwhile." —Carmen Berkley, Human & Women's Rights Director of AFL-CIO
Don't Lose Your Empowerment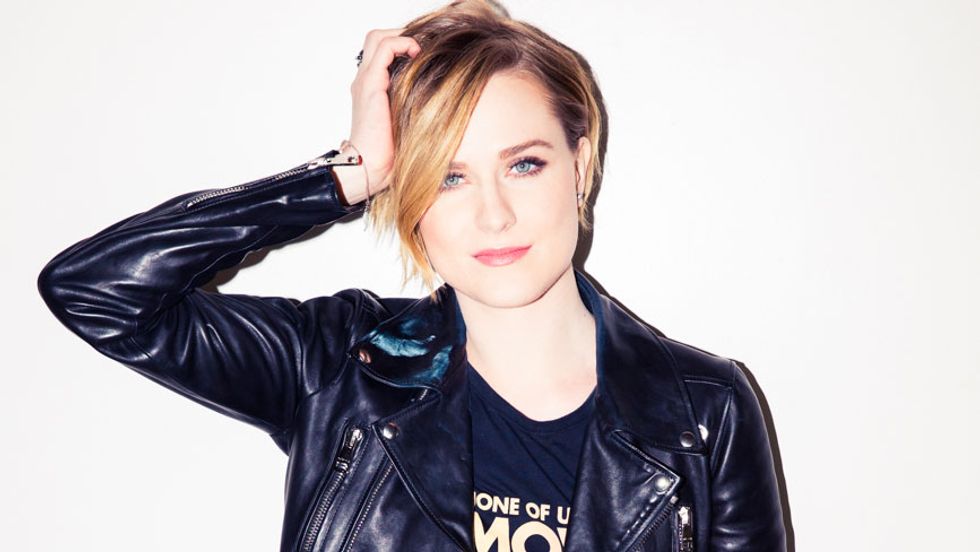 "I think [empowerment is] where change begins and change in yourself begins. You just have to believe in yourself and you have to know that you're capable and you have to feel empowered." —Evan Rachel Wood, Actress, Musician
It's Important To Be Involved
"I always knew that I wanted to do something that helped make a difference. In college, I discovered that through politics you can make a big difference in a big way. The first campaign I ever worked on was the California Dream Act, which was for in-state tuition for undocumented youth who had gone to college in California and were Californians and were having to pay out-of-state tuition, which puts you in a mountain of debt. I realized that through organizing and politics you could change things and really make a difference. It's all I've ever done." —Jenn Brown, Executive Director of Civic Nation
It's Never Too Late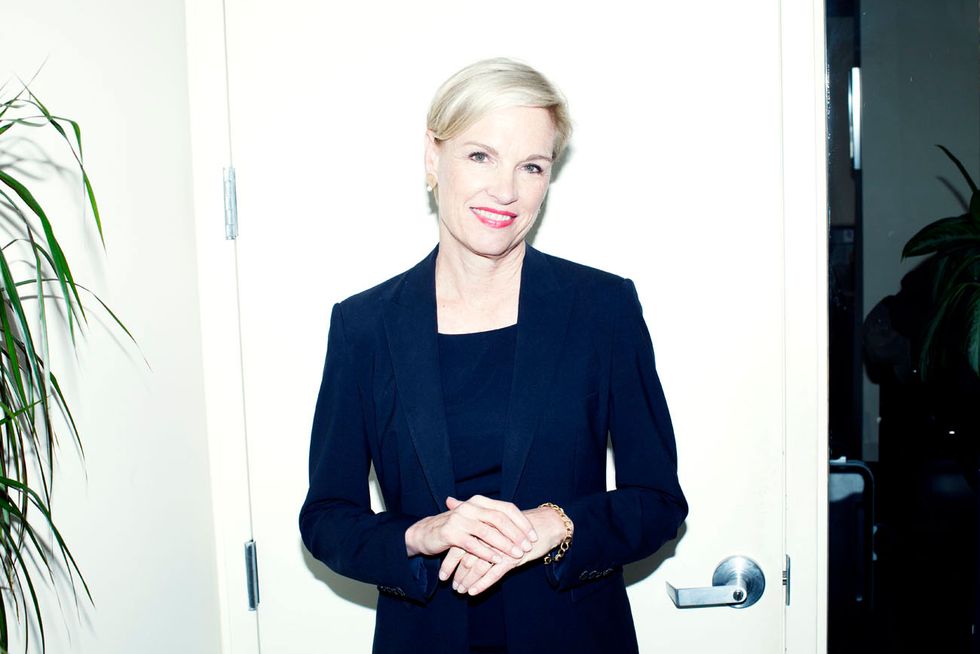 "[Social media is] one powerful voice. Young people are tired of politicians trying to tell them what to do or how to live their lives, and I for one am thankful that we now have a vehicle to ensure all of those voices are heard."
"Start now! It's never too early and never too late. You need to have passion for the cause and be in it for the long haul. Movements, culture change, political change—all of these things take a long time. There are no fast fixes, so you need to take the attitude that no job, and no win, is too small. I remember my first 'campaign' was to help divest Brown University of stock in South Africa, where the democracy movement was attempting to end Apartheid. It took years but eventually Nelson Mandela became the first freely elected President of South Africa, and it was especially meaningful to be at the Brown commencement 30 years later when he was awarded an honorary degree. It took time, but it was worth it!" —Cecile Richards, President of Planned Parenthood
Surround Yourself With Like-Minded Individuals
"I am where I am today (personally and professionally) with thanks to women believing in me and giving me the opportunities to succeed. I believe all of us are at our best when encouraged, and motivated to believe we can do anything. Throughout my life, women have given me the tools mentally and physically to succeed and because of their belief in me, I did.
"Women have been my leaders, mentors, colleagues, employees, best friends. I've been surrounded by strong women since I was born. They have taught me almost everything I know." —Zanna Rassi, Senior Fashion Editor, Marie Claire, TV Personality, Stylist
Remember Your Worth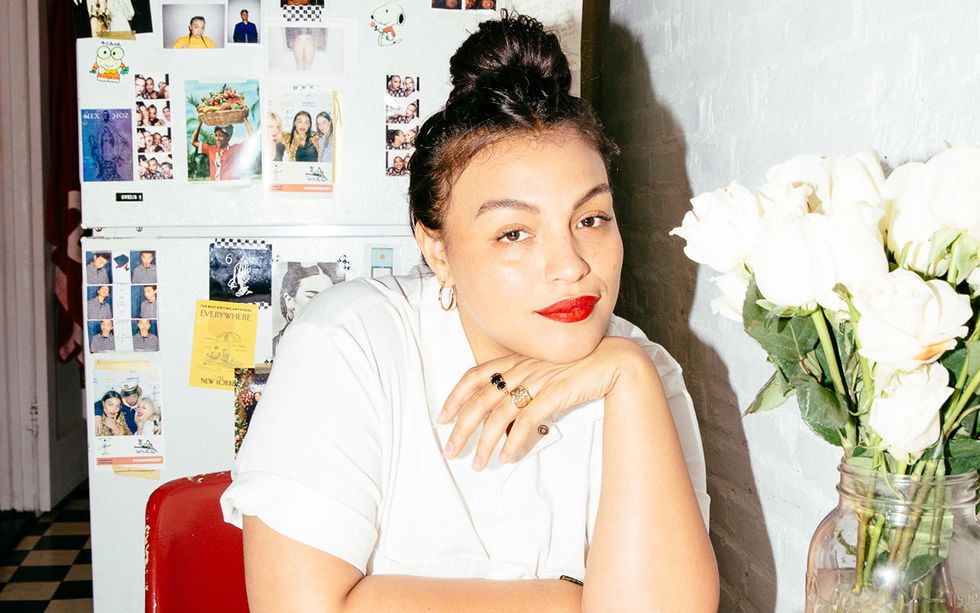 "We can't dismantle those bullies in a day, but it's [about] these interpersonal connections we have with other girls. I think as women, we're conditioned to be competitive. We're conditioned to not always see our worth and not to support each other. I think it's a power movement to incite togetherness and [talk about] what we're gonna do for the future. I'm gonna empower myself every day. I'm gonna surround myself with people that inspire me, that encourage me, not in a selfish way, but in a mutual [way]. It doesn't mean we all have to have the same beliefs." —Paloma Elsesser, Model
Keep Working Hard For Your Goals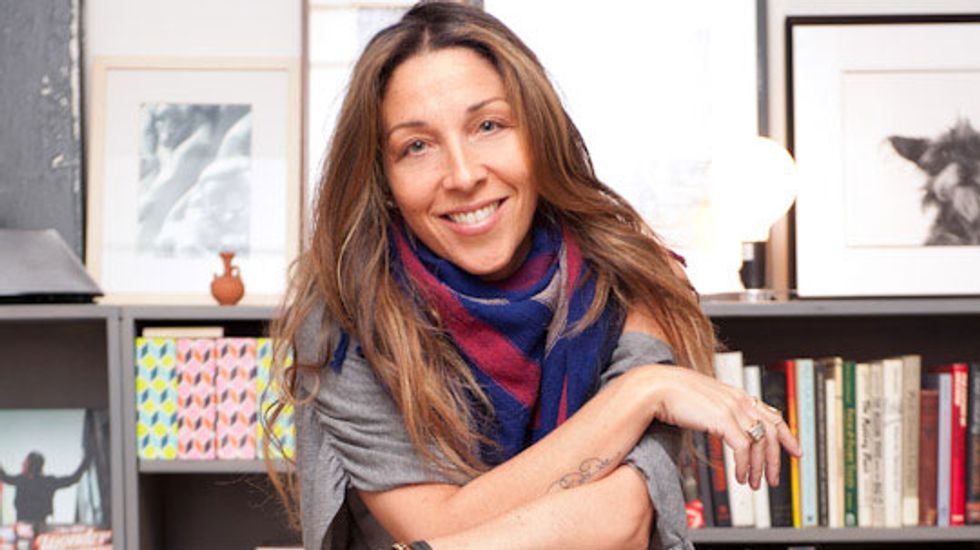 "We need future generations of young women not only to believe, but to witness and experience by example that they can reach their highest goals, work hard, fight hard and gain the ultimate positions of power, leadership, and global influence (that which is equal to men). This includes becoming our next Commander-in-Chief." —Sharon Ainsberg, Co-Founder of SHO + Company