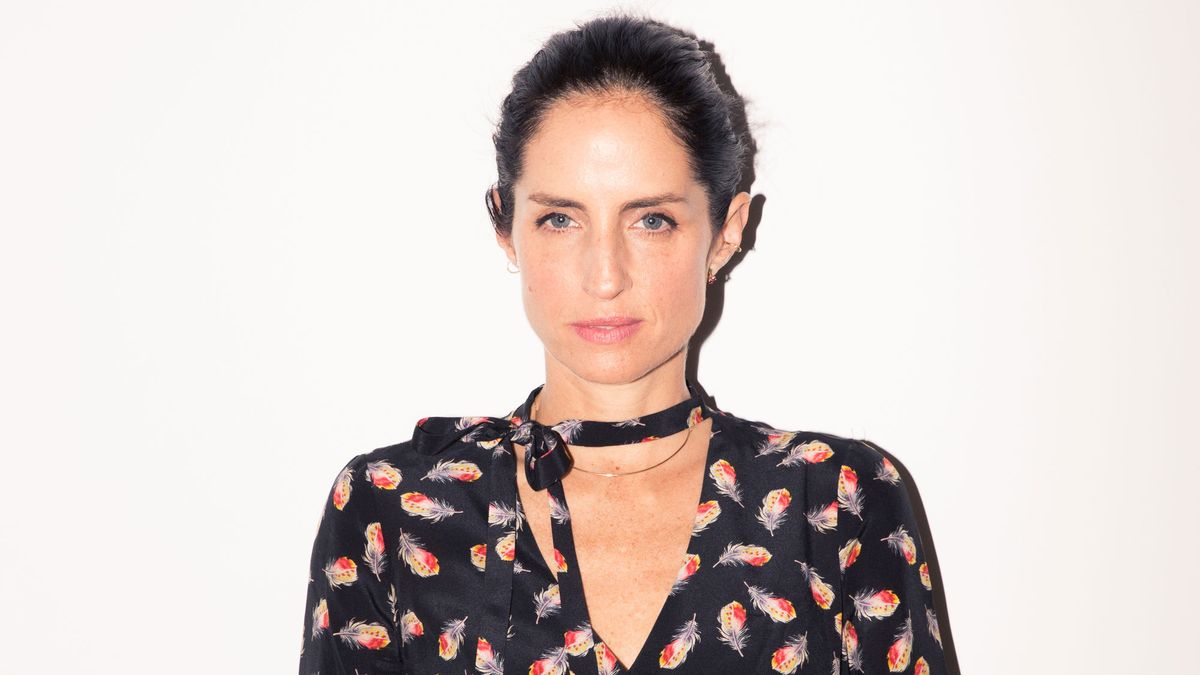 Beauty
At least not where style is concerned.
Alec Kugler
Fact: Carolina Herrera and Carolina Herrera de Baez are not the same person. One is the mother, the designer—the power woman who's well-known for structured designs and her own crisp, white button-downs. The other is the daughter, and the creative director of Carolina Herrera Fragrances. Like her mom, Carolina Jr. is powerful. But she's also pretty quirky: she doesn't care that her bun is coming undone, or that approximately zero of her earrings match. She's a good girl—with a bit of a bad side.
Carolina Jr. is, perhaps, the perfect embodiment of her newest fragrance, Good Girl, which is meant to represent all sides of a woman: the good mixed with the naughty. She shared with us some rules that are meant to be followed, along with a few that are okay to break. After all, where's the fun in sticking to all the rules?
---
The meaning behind the name:
"[The fragrance] is inspired by this sort of fun duality that all women have. You can be open, but you also have to be a bit mysterious. You can be good, but you have to be a little naughty. The fragrance itself is a mixture of that as well. We used white flowers, jasmine, and tuberose, which is a signature of House of Herrera. We gave it dark qualities with tonka beans and cocoa, which are ingredients that are more masculine. The concept behind it is 'It's good to be bad.' A 'give a girl a shoe and she can conquer the world' type of thing."
Why the bottle is a heel:
"It's about feminine empowerment. What gives women empowerment without losing femininity? We started playing around with the heel and it took four years because it was hard mechanically. We had stripper heels, we had horrible pumps from the '70s, we had all sorts of heels until we arrived at The House of Herrera heel. You look at [the bottle] and it's glamorous, but it's House of Herrera. It's empowering and feminine. [The heel] goes with something my mother said: 'You don't have to be masculine to be powerful.' She says it's the opposite. You can be feminine and powerful, and then you really cause a commotion behind you."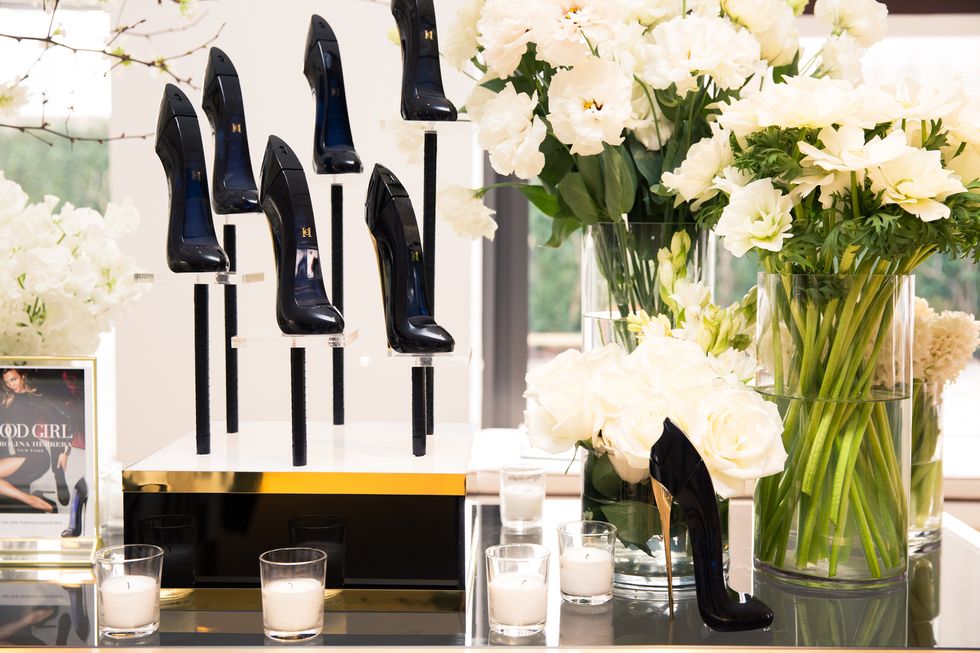 On breaking the rules:
"I think all rules are meant to be broken. A life full of rules is sort of no life, but at the same time you have to remember that there are consequences. That is what I always tell my kids—you can break every rule I make, but there is a consequence!"
The rules that are meant to be followed:
"I'm a real stickler for manners. I'm a real stickler for humility. I don't know if there are rules of humility, but there are ways of humility and there are ways of manners and generosity. I don't know if I'd call them rules, but there are certain things I don't want broken. I don't want manners broken. I don't want humbleness broken."
On breaking rules when she was younger:
"Some of my earring holes I did when I was young. I did them myself and I did them really close together. I wasn't allowed [to pierce my ears], so I did the second hole when I was 12 or 13. I broke a lot of rules when I was young—a lot of beauty rules. Black nails. I wanted to be Billy Idol, Cindy Lauper, and Madonna. That, in my house, was breaking the rules."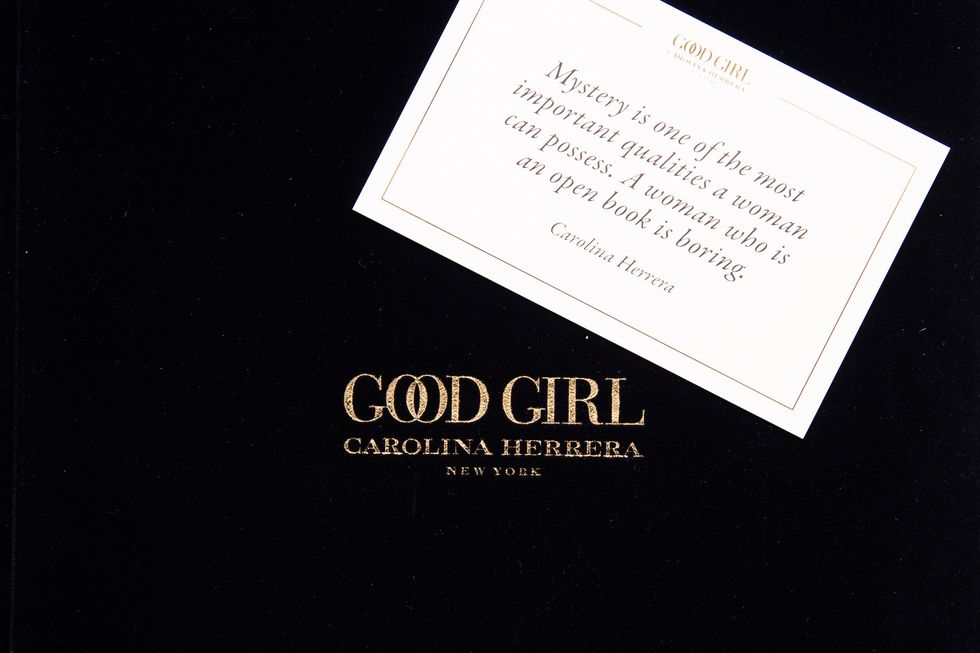 Her rule for mixing earrings:
"I don't have a method. I start with a little diamond stud, always, and I play around that."
The unexpected place she bought her earrings (because we really wanted to know):
"These cherries are nothing, but I love them. They are this Mexican designer that I love, Gala is Love. She is from Tijuana, but she lives in Mexico City and I discovered her via Instagram. She is also a friend of a friend and now I go in there and buy so much stuff! I am a big fan and a big supporter. She is a wonderful girl and her stuff is all very subtle and delicate."
On being feminine vs. sexy:
"Feminine and sexy are not the same thing. It also all depends on your personality. Some people dress sexy and they just look feminine. It's how you portray it. But the whole point is you don't have to dress like a man to feel powerful. Femininity is super powerful, and that is the whole thing behind Good Girl."