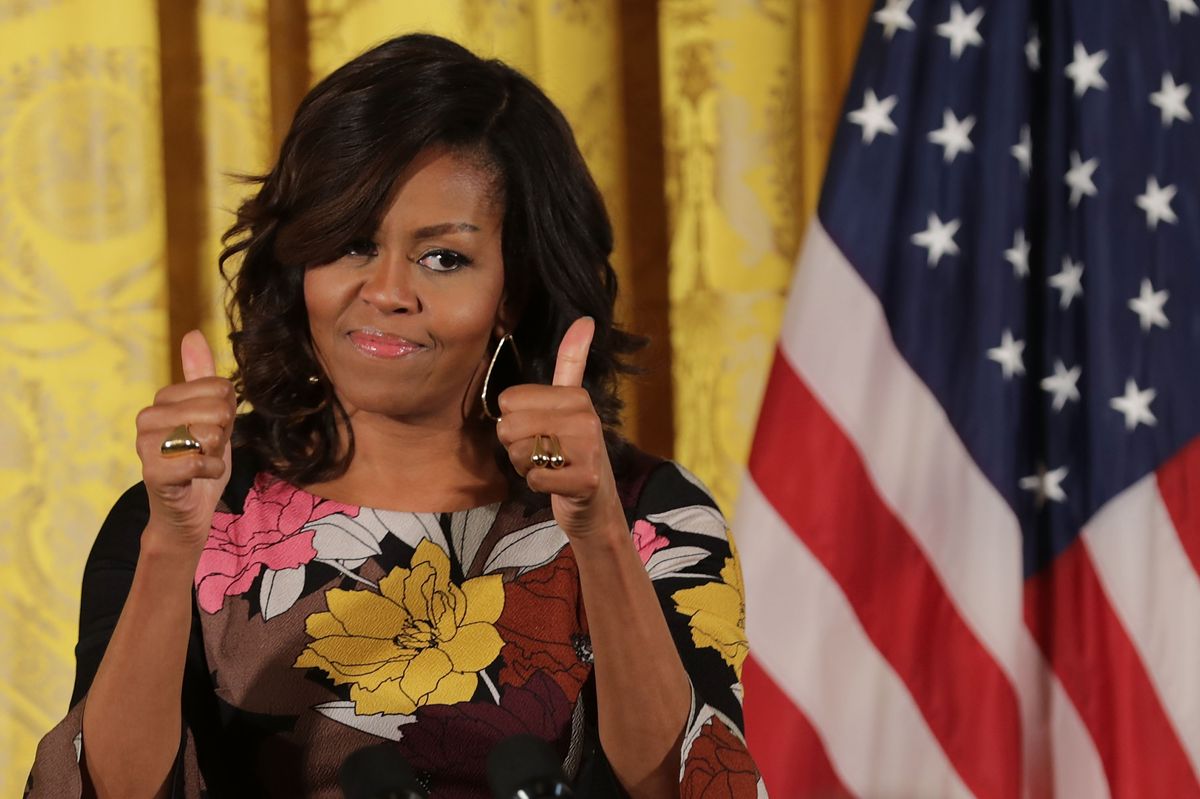 Chip Somodevilla / Getty
News
These Editors Have Something to Say to Michelle Obama
A heartfelt thank you for the past eight years.
We knew it would be inevitable, but that doesn't mean we have to like it: saying goodbye to Michelle Obama is going to be hard—especially when we see the dark cloud ahead that represents our future. But for now, we're relishing every moment, including the first lady's appearance on the Tonight Show Starring Jimmy Fallon. Sitting alongside the host, she wrote silly little thank you notes, and later, surprised people who thought they were recording a message for her.
The whole thing left us feeling inspired to send Michelle our goodbyes, telling her how much we've appreciated the past eight years. We know this isn't the last we'll see of the ultimate power woman, but man, our hearts are breaking, just a little bit.
---
"Thank you for inspiring every generation of women in every country around the world. Thank you for your commitment to making us all better people, and for always leading by example.  Thank you for leaving us feeling inspired, hopeful and ready to fight for what we believe in." —Laurel Pantin, Editorial Director
"Thank you for inspiring children everywhere to 'reach higher' and further their education, ensuring future generations will have the tools they need to move America forward." —Andee Olson, Site Director and Head of Technology
"Thank you for proving that in order to be a powerful woman you don't have to sacrifice style. You can be a power woman and wear a cute outfit—it doesn't have to be one or the other!" —Samantha Sutton, Editor
"Thank you for taking on sexism, racism and bigotry with the same class that you had wearing Versace, Gucci and Narciso Rodriguez." —Emily Ramshaw, Senior Editor: Features
"Thank you for showcasing the power of a well-fit Narciso shift paired with killer arms. Your dedication to style and fitness goes beyond that, solidifying you as an example of grace and strength for girls and women everywhere." —Alicia Cesaro, Senior Editor: Beauty