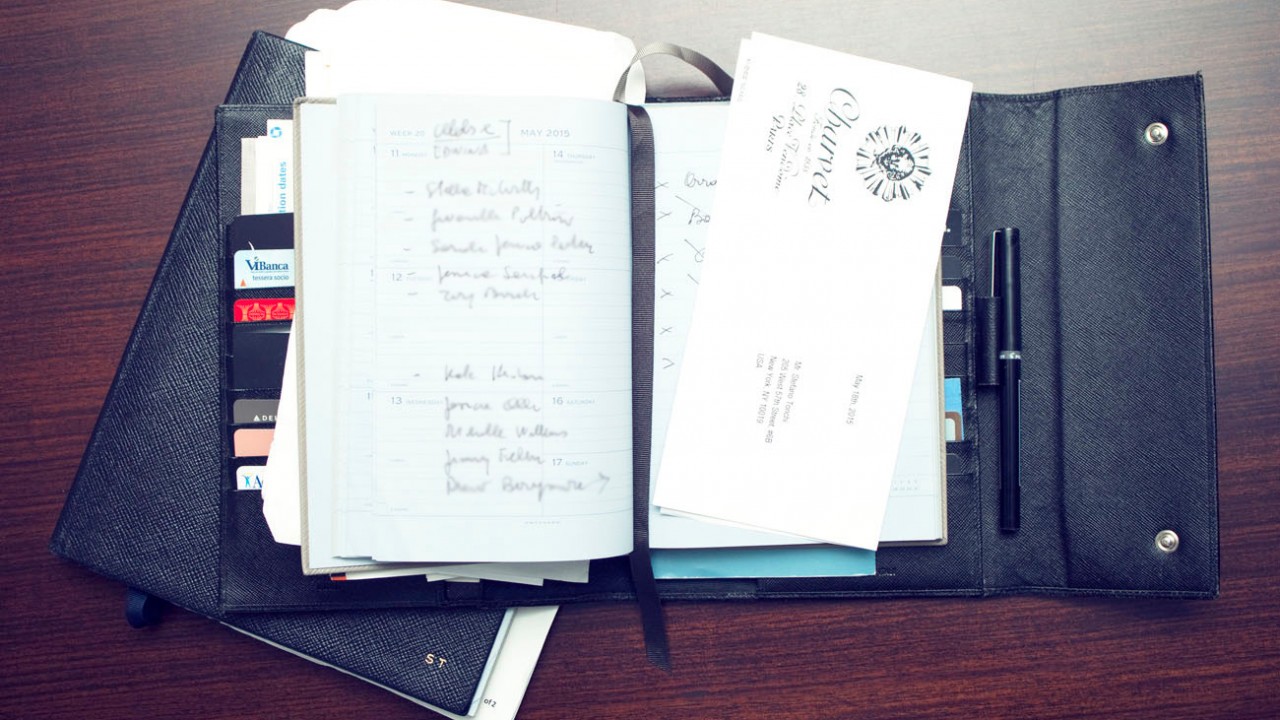 The 6 Rules of Leadership from Fashion's Top Creatives
Directly from the mouths of some of the greatest bosses we've ever met.
One of the best things about our jobs is how often we leave interviews wholly and completely inspired. Very often, these interviews are with people who are serious bosses—who have BFD careers and a lot of wisdom to share (we mean, there's a reason we're there). And very often, these people have a team under them whom they both look to and lead. The whole process for us is kind of like a crash course in high-quality leadership, and what follows is the best of the best. There's a lot of learning here—and not only for the other leaders out there. See below for what to look for in a great boss and mentor. And then get out there and conquer.
1. Trust your team
"The best thing I have learned is to trust. Marie [Suter], our creative director, empowers her team to just do. She asks them to do and if they don't, it's disappointing, and the team doesn't want to disappoint her. That's how I want to operate and run my own team as well. You have to let go to be an effective leader; try not to be involved in everything. That's been a hard one to learn, especially for a young manager, but it has changed my life." —Phillip Picardi, Digital Editorial Director, Teen Vogue 
2. Create an entrepreneurial culture
"The tone and the way you communicate with your team is really important, but that's kind of superficial. In the end, it's really about people being empowered to make decisions and hiring people who share your vision, who want to do great things for the brand, and just do whatever it takes to get the job done. I think that's what creates an entrepreneurial culture: it's not feeling constrained. Feeling like even though you might work in the sales department, but you have a great idea for a product and feeling like you can be heard. Great ideas can come from everywhere. It's my job to come up with a few, but also cherry-pick the best ones from everybody." —Wende Zomnir, Chief Creative Officer, Urban Decay 
3. Hire people who are smarter than you
"The best career advice I ever received was from Leonard Lauder, who said, 'Always hire people who are smarter than you.' That's what it's about. They make it work better and I love that. It's always been true. He told me that when I was probably 26 years old and I didn't understand what it meant. Now I've come to appreciate it and it's the best advice that anyone could ever give me." —Jane Hudis, Group President, Estée Lauder
4. Remember that you're allowing people to make a living
"We have a family feel within our company and it's exciting to know we're able to provide a job for people; it's also scary and stressful to know you are someone's life source in a lot of ways." —Amber Lee, CEO & Partner, Visual Country
5. Know that work-life balance is as important to your team as it is to you
"The most important thing is living a very healthy work-life balance. I try to push that ethos through the team, because this is the type of world and environment that's 24/7, and you can burn out very fast. It's also incredibly important for everyone that's on board to have a very focused, balanced mind-set in order to accomplish what it is that we need to do. The ship only runs as well as its crew." —Dan Otero, CEO, BFA
6. At the end of the day, your team makes you great
"No one, certainly not the CEO, does the job without a team of people. Over the past year I spent a lot of time building the team. I see my job as collecting the best and brightest to bring to Wilhelmina, the people who are really in the trenches every day with the models. Being the CEO, you get the fun part—you get to show up and they're all there, but you weren't there doing all the hard work. I've been humbled by the commitment of the Wilhelmina team and to the culture that we're in the process of creating, which is about excellence and accountability, about their service to the models." —Bill Wackermann, CEO, Wilhelmina