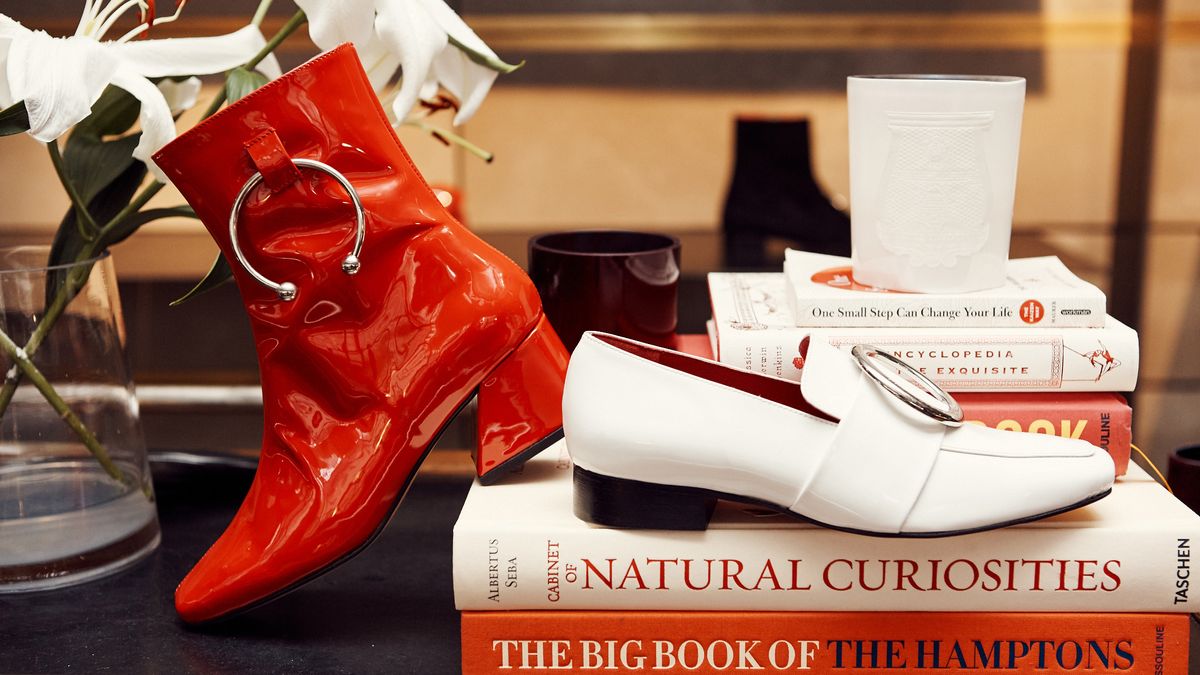 Designers
Dora Teymur is making the mules you want to spend all your money on.
Weston Wells
London-based Turkish shoe designer Dora Teymur (he conflated his names for his label, Dorateymur) is one of those enviable people who seems to be able to do what he wants, when he wants. He not only gets away with it, but what he wants is probably what we want, too—we just didn't know we wanted it. Are you following?
Take, for example, mules, arguably the shoe of the past year. When Teymur launched his label, during his second year at the London College of Fashion (did we mention he's precocious?), it was spurred by his obsession with the style, which, back in 2012, wasn't even a blip on fashion's radar. "I was doing mules for every project [at school]. I was obsessed," he says. "When I did my pilot collection, it was only mules and many buyers said, 'Oh, mules? We only sell mules to grannies, so we can't.'"
---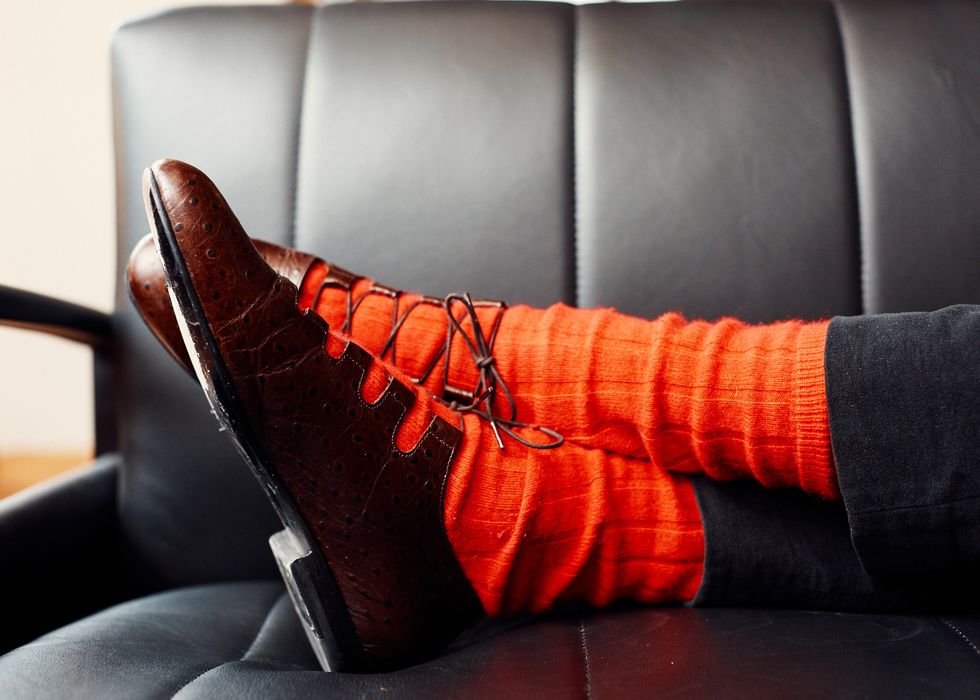 Well, lookie now. They're everywhere from Oscar de la Renta to Zara (the latter part of the reason Teymur now keeps his new styles under wraps—even from us!—until they hit stores), and we can give the designer the bulk of the credit.

It doesn't hurt, of course, that even when it comes to the mule (his ankle boots and court pumps are also genius, btw), the Dorateymur aesthetic is super specific and identifiable: the man obviously has a point of view. He calls it bourgeoise, and it becomes all the more evident upon meeting him. Teymur is like a living embodiment of his gilded court shoes: when we met him he was wearing a vintage CHANEL vest, trousers with red socks and lace-up, block-heeled shoes he made for himself, and diamond rings.
Teymur is keen, though, to keep us on his toes (as he did literally when he insisted on jumping up on the ledge of a Midtown Manhattan building 16 floors up for us to take his portrait), and he has a slew of projects coming up this year that will most definitely make people sit up and take notice. Not that we're not already doing that. There's a reason you've seen his patent ankle boots and ubiquitous buckled mules on every other street style star.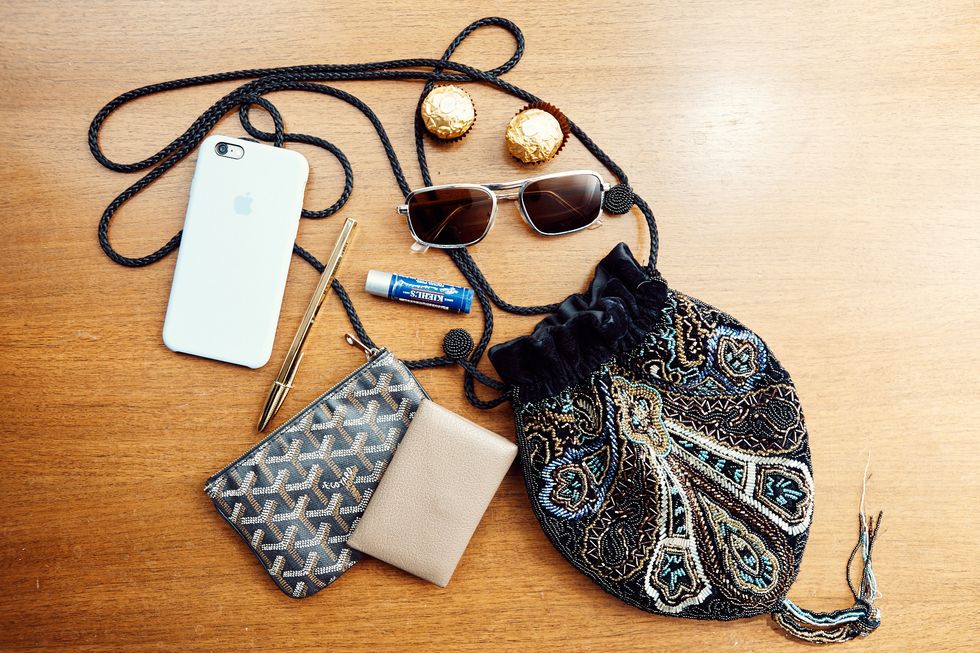 And even though the mule style is everywhere, his square toes and block heels—never too feminine or, frankly, too pretty—still stand out. It has a lot to do with the fact that his forever muse is exactly who we aspire to be: Carolyn Kennedy. Oh, and Whitney Houston. It makes perfect sense that a millennial designer would use the ultimate millennial '90s inspiration and make the shoes that every millennial (us included) wants to wear. With that said, we're clicking Buy on his latest pair…now.