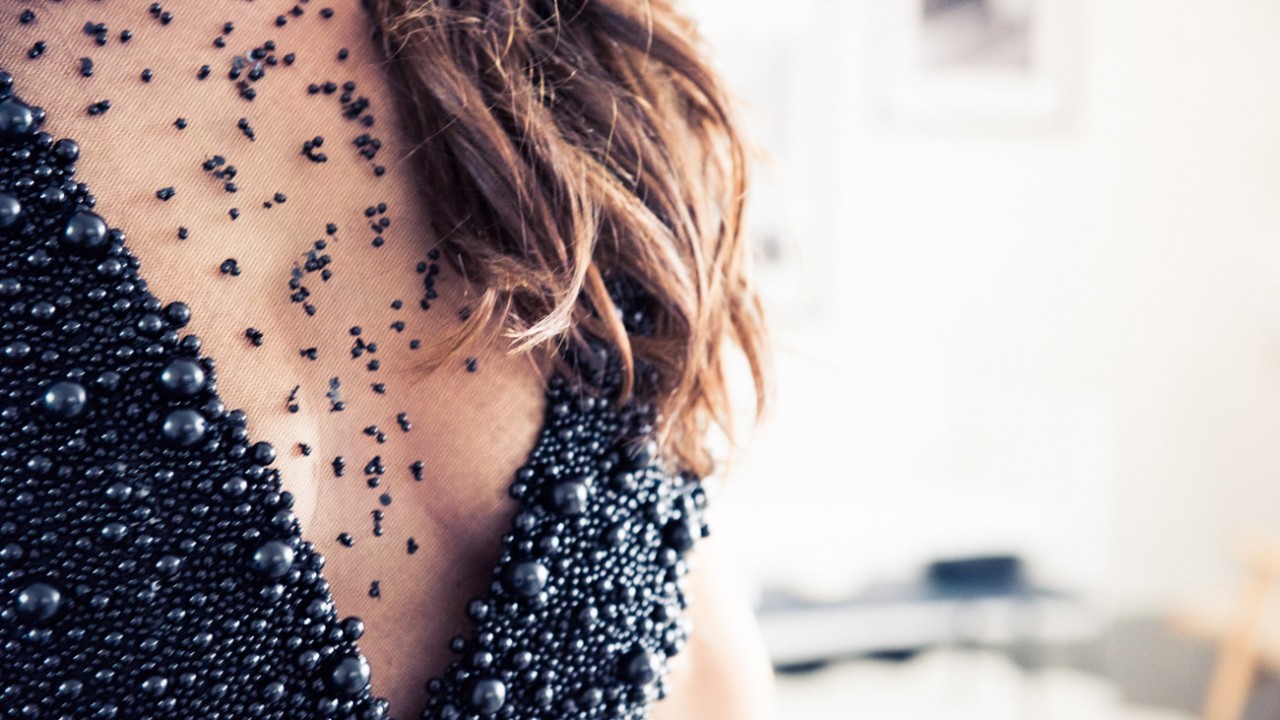 The Golden Globes Summed Up in Fashion Superlatives
Featuring a panel of Cov editors.
Awards season: the time when we happily dedicate an entire Sunday night to sitting in front of our televisions, with piles of snacks and champagne (for fuel), live-tweeting our hearts out with the rest of the world way past our bedtime. And last night's kickoff with the 74th Golden Globe Awards was no exception. With memes at the ready, we watched ready to see which of our favorite series and movies would take home gold. That said, the real Twitter gold is watching the attendees make their red carpet debut. So in between champagne breaks, we summed up our favorites—whether it was Emma Stone in starry Valentino, or Evan Rachel Wood's choice to forgo a dress—in a game of superlatives that's basically a throwback to our high school yearbook days.
Most Likely to Inspire a DIY Project: Emma Stone
"Emma Stone's Valentino gown would be beyond gorgeous without the silver stars all over it, but they really put the whole thing over the edge for me. She looks like an alien goddess sent to earth to make us all feel not worthy, then make us cover every piece of clothing we have in DIY stars to try to steal a little of her magic." —Laurel Pantin
Most Likely to Have Walked Off the Set of Pretty in Pink: Claire Foy
"Truth be told, I kind of love this dress—mostly because, quite frankly, the Golden Globes red carpet was a bit of a yawn and Claire Foy's Erdem gown perked me up. The designer must have had Molly Ringwald's epic homemade prom dress in mind, though, because this looks like its couture-y younger sister—but with the shoulder pads inexplicably removed." —Emily Ramshaw
Most Likely to Single-Handedly Ensure that Chokers Remain
"

A Thing

"

: Michelle Williams

"It would've been easy for Michelle Williams to have worn her totally-lovely-and-fine-on-its-own strapless floor-length white lace Louis Vuitton gown on her own. But by adding the black choker, she simultaneously added a sort of playful, nonchalant, French gamine vibe to the whole thing, and resuscitated the trend. Your Fallon choker will live to see another day!" —Meagan Wilson

 
Most Likely to Generate Tons of Quotable Instagram Content: Evan Rachel Wood
"Evan Rachel Wood's custom Altuzarra tuxedo was a breath of fresh air among hundreds of blinged-out gowns, but her zeitgeisty explanation of ensuring girls know that dresses aren't a 'requirement' had everyone listening (and sharing). All this while playing stylish tribute to David Bowie—think that's called a red carpet trifecta?" —Alicia Cesaro
Most Likely to Turn Lilac into the Color of 2017: Naomi Campbell
"Naomi Campbell is bound to turn heads no matter where she goes, but last night she took things to a whole new level by way of her Versace Couture gown that I literally could not take my eyes off of. On top of all of the incredible details, the color was stunning, not to mention soothing in comparison to the other glitz-y ensembles." —Jodi Taylor