New Year New You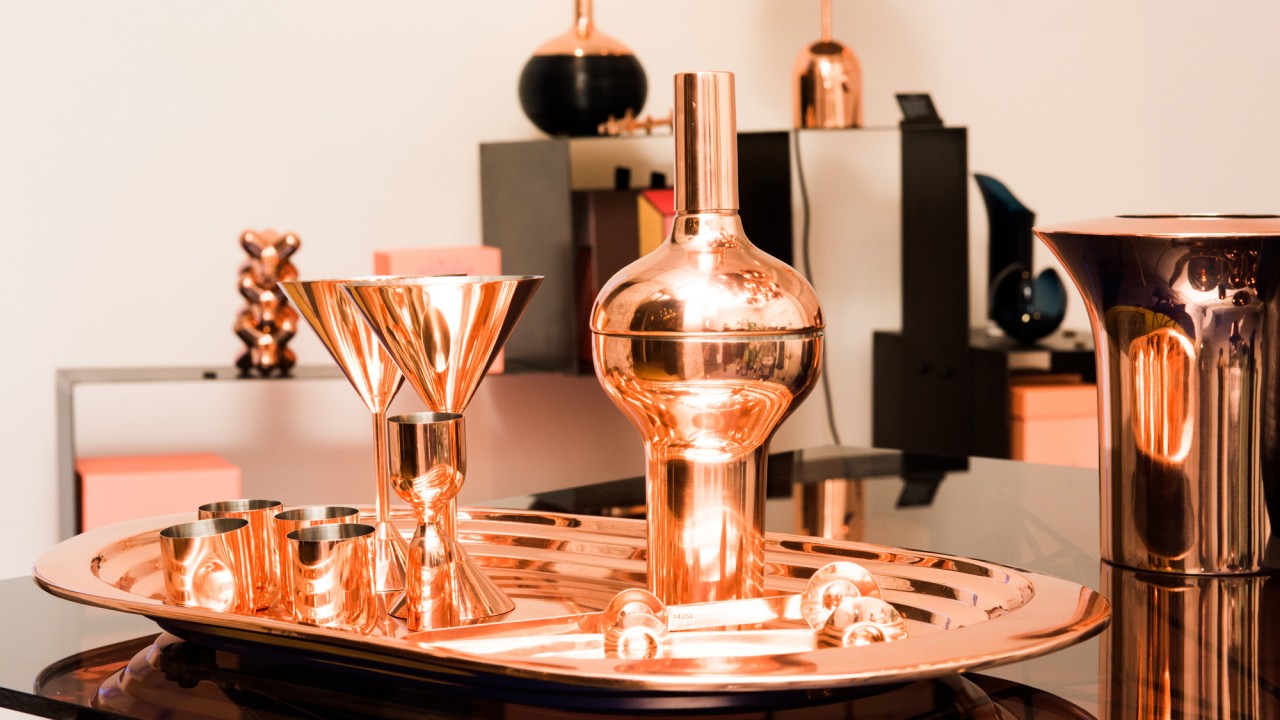 7 Easy Updates to Make Your Apartment More Polished
Without it actually being *that much* more expensive.
There's a unique kind of panic to having people over when you're unprepared. Maybe all your buddies want to go to yours after a late night out, or your S.O.'s folks want to check out your pad, or an old acquaintance texts that they're in the neighborhood and asks if they can swing by. Whatever it is, trying to gussy up your place last-minute sucks and rarely works.
In the interest of saving you (and ourselves) that brief but intense anxiety, we've pulled together seven easy ways to make your home look like you've invested in it, without actually having to spend that much cash.
Swap out flimsy-feeling doorknobs, cabinet pulls, or switchplates for ones you pick out yourself. Whether you buy them at Ikea or Future Perfect doesn't matter—the fact that you cared enough to make the switch does.
They don't even have to be the fancy kind! Anything from the deli will do—even carnations can be incredibly chic when presented in the right way (think short stems with bloodred blooms). When in doubt, buy a bundle of flowers and a bundle of greens. Arrange the flowers in one vessel, and the greens in another, and set them in a different part of your living room. If you're feeling adventurous, look no further than here.
3. Dress Up Your Coffee Table
That means scented candles (use a matchbook from your favorite restaurant to light them, then leave it on display), pretty trays and bowls, and coffee table books (ours will do quite nicely!). Try to avoid using your coffee table as a catch-all for life's flotsam and jetsam, and instead consider this something of an aesthetically sacred space. One of the best bits of advice we've ever heard at avoiding clutter is to get the mail just twice a week and look through it next to your trash can. And clean out your purse first thing when you get home—it will help keep little bits of junk from accumulating everywhere.
We've already been over how to set up a bar cart, but perhaps you don't own a bar cart? (Neither do we—no shame.) The next best thing is to have tumblers, rocks glasses, wineglasses and champagne flutes that actually match. While we have a soft spot for expensive Champagne sipped from chipped Class of '05 mugs, it's always good to be able to pull out something fancier if need be.
5. Avoid Overhead Lighting
Generally, lamp light is sexier and more flattering than overhead fixtures. If you're not able to purchase the lamps of your dreams, scour eBay, Craigslist, or Etsy for some you love—or, go to your favorite thrift store. Find a few at different heights to place all around the room.
And we don't mean with a shower curtain rod wedged between the windowsills (guilty…)! Hanging real curtains—preferably ones that are anchored above the windows and fall all the way to the floor—will make your home look adult, but also glamorous in an old-school way. They'll make the ceilings appear higher—this is a two-birds, one-stone setup.
Edit ruthlessly! Does something bring you joy? No? Toss it. Donate furniture and clothing you don't want (most thrift stores will pick up furniture for free), so that the things you love will have a bigger impact. The Kondo approach is helpful when shopping for your home, too. Is that rug something you have to have? If not, skip it and save those funds for something you absolutely love down the road.