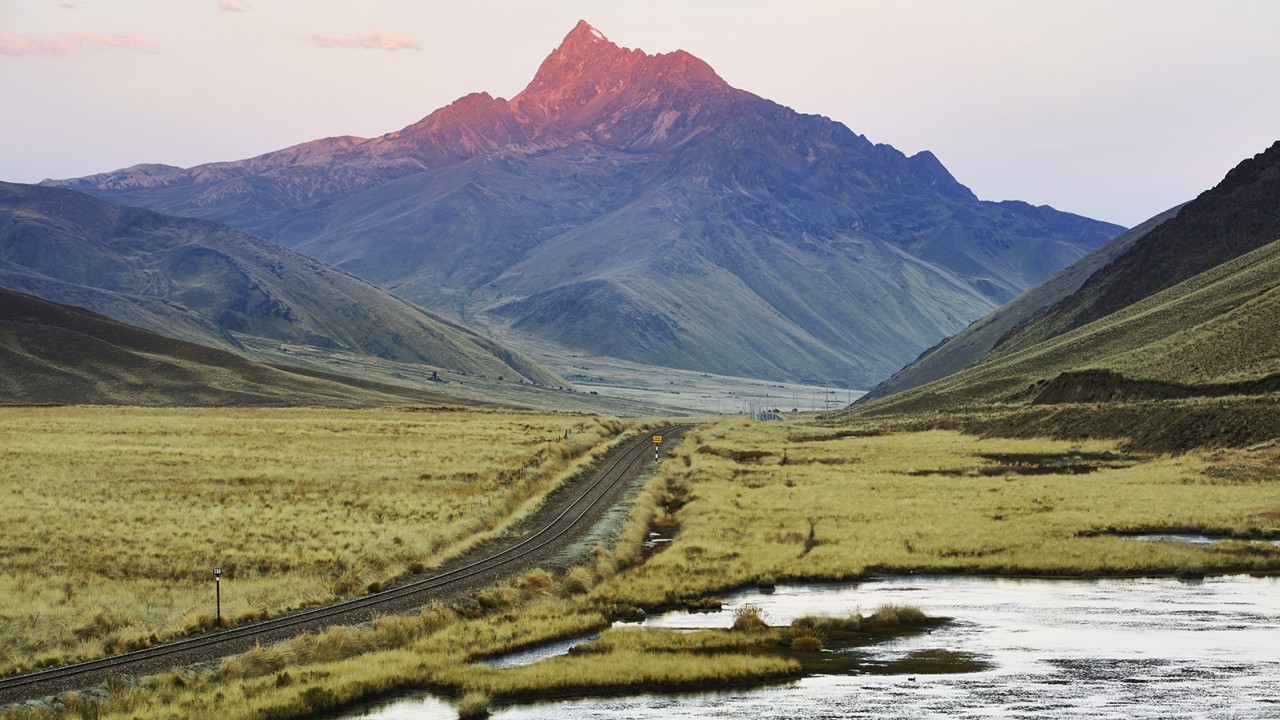 These are Lonely Planet's Top 10 Places to Visit This Year
Start making your 2017 bucket list.
So, fine, yes, we just got back from vacation, and we may have hit up one or two new spots and crossed them off our list of places we must visit before we turn 30/when we're alone/when we need a break/insert new qualifying list of places we absolutely must visit. That said, we'd like to interrupt that programming with a list of places to visit this year that actually means something: the people at Lonely Planet, who are the travel experts (not that it needs explaining), have pulled together the 10 biggest openings of the year—new destinations that are worth whatever it takes to get there. And there's something for everyone: museums, hiking trails, cruises, and an, er, earthquake simulator. Whatever your travel fetish, something on this list will have you clicking from story to airline tickets. Here's to finally using all your vacation days.
And you thought politics circa now are complicated. At the very least, the Museum of the American Revolution will make you feel like some progress has been made.
If anything makes you understand all the tourist fuss around Iceland, this center is it. It will feature an earthquake simulator and the most Instagrammable views of some of the country's active volcanoes.
All the jaw-dropping, feed-making beauty of South Australia in one hiking trail. Lonely Planet calls it "soon-to-be-iconic." We don't doubt it. 
With the help and support of Saint Laurent's longtime partner, Pierre Bergé, two new museums will open in his honor this year in the cities that inspired him most. We're calling it now: you can expect to see the resulting inspiration all over the spring 2018 runways.
This is one of the very few places in the world where you can still see black rhinos in the wild. Like Planet Earth come to life.
See your entire American Lit degree IRL at this new museum that shows how the country's literary output has both reflected and influenced culture.
This is the mother of all cruises: The Viking Sun, a luxury liner, will set sail on a 141-day voyage starting in Miami and ending in London. There will be 66 different locales. Pull off your longest vacation ever, or just go port-to-port.
You don't know the meaning of glamping until you've been to Pinky's. We're not even sure if what they have going on there can rightfully qualify as tents. And the location is picturesque, to say the very least.
This is any romantic train-involved fantasy come true: a Hitchcock film without the murder and mysteriously handsome passengers. The Belmond is South America's first sleeper train and will travel one of the world's highest routes in old-school luxury. Looking out the window will be way more interesting than whatever's going on on your phone.
London's renowned Victoria & Albert Museum is collaborating to create what's being billed as a "cultural hub" in Shēnzhèn, which will showcase groundbreaking design, especially that which can create societal change.