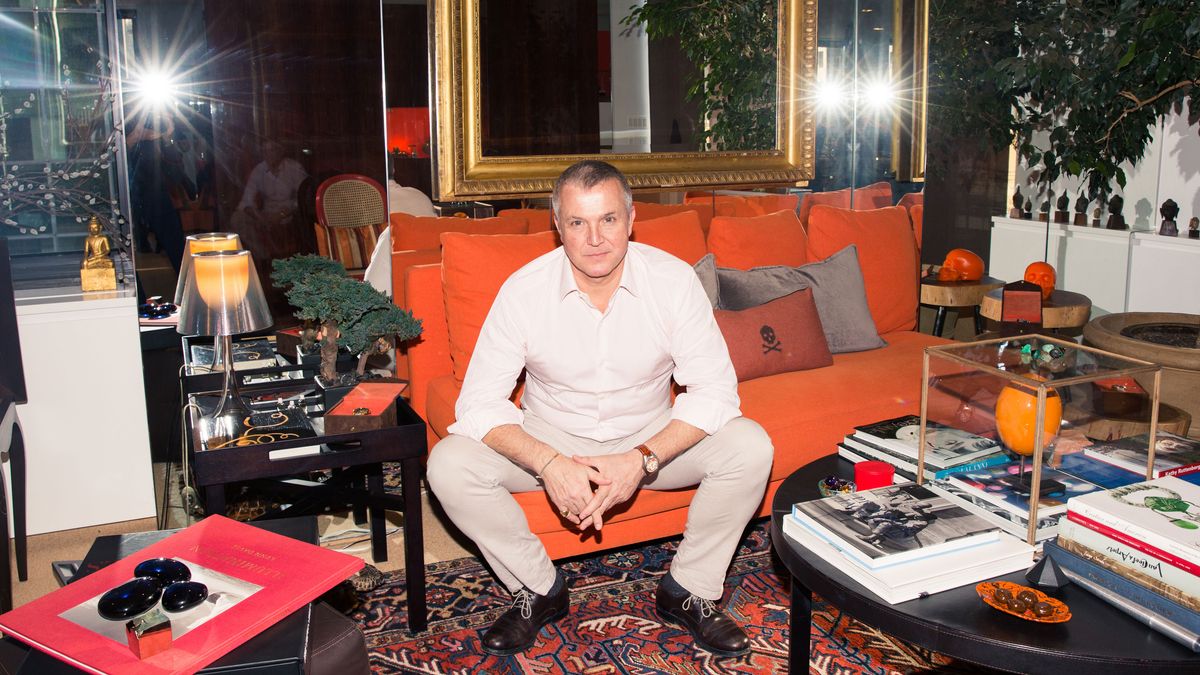 Fashion
A game of 'by the numbers' with some of the most unique jewels on the planet.
Alec Kugler
With a last name like Givenchy, it's hard to imagine you'd create anything short of extraordinary. Jeweler James Taffin de Givenchy is no exception. His work is the ultimate eye candy. To celebrate his 20th anniversary of creating custom (there's no "collection" here) colorful works, he's curated his most iconic pieces into a nine-pound glossy tome, Taffin, The Jewelry of James de Givenchy. So when he invited us to his private salon, which houses the rarest, sparkliest stones nestled amongst his personal artifacts, we couldn't get over fast enough. Here's how it all started and where it's going, by the numbers.
---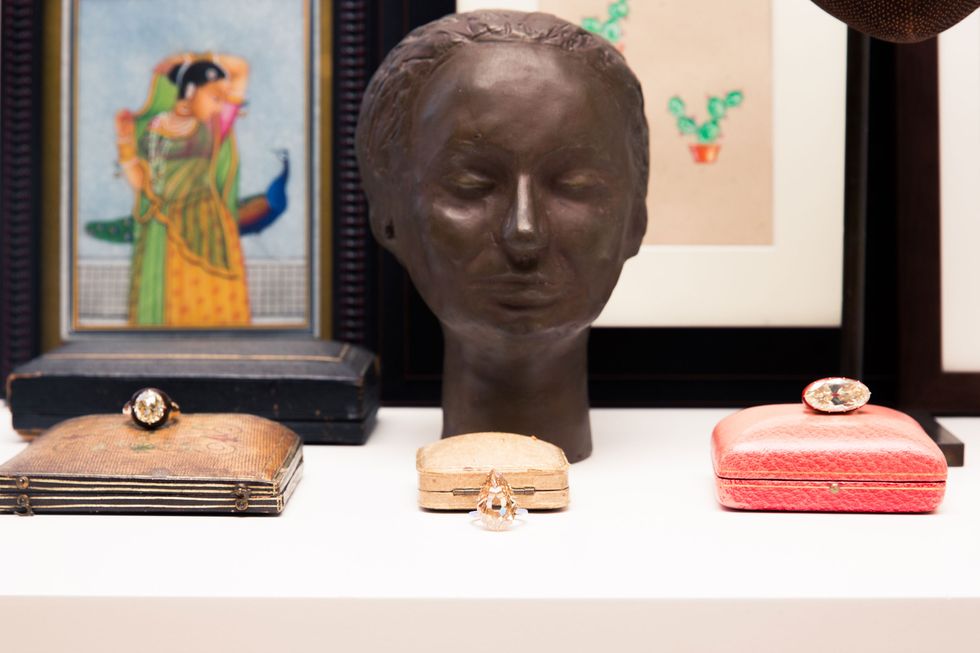 '96
The year he started his brand.
"After college, I got a job at Christie's in their jewelry department. I started making my own pieces on the side. I didn't have a real plan of starting a brand but I was offered a job at Verdura, and eventually realized it wasn't for me—at that point I just said, 'You know what, let me start my own business.' I knew the trade, I had met everybody on 47th Street at the auction houses, and I figured that I could buy and sell stuff and that's how I started. One day a client came in that I had known from Christie's with a drawing of a ring, and asked if I could re-draw something and make it for her—that was the first piece I made for a client. She really liked the ring, so [she] brought me another client, and then another, and before I knew it I had a little clientele. That year, the editor of jewelry from Town & Country liked a few pieces of mine and gave me a full page."
47
..the street, where he finds his best stones.
"Some of the most exciting stones I've found are from an antique dealer. Often I would get a call from 47th Street and they would tell me that a certain dealer is closing a safe or is retiring. Usually they have a lot of things that you're not looking for, but then you get lucky and you open a box and there are some stones that were mined 30, 40 years ago that were never used! They would rarely be your Burmese ruby, but they might be those really unusual stones that you're looking for."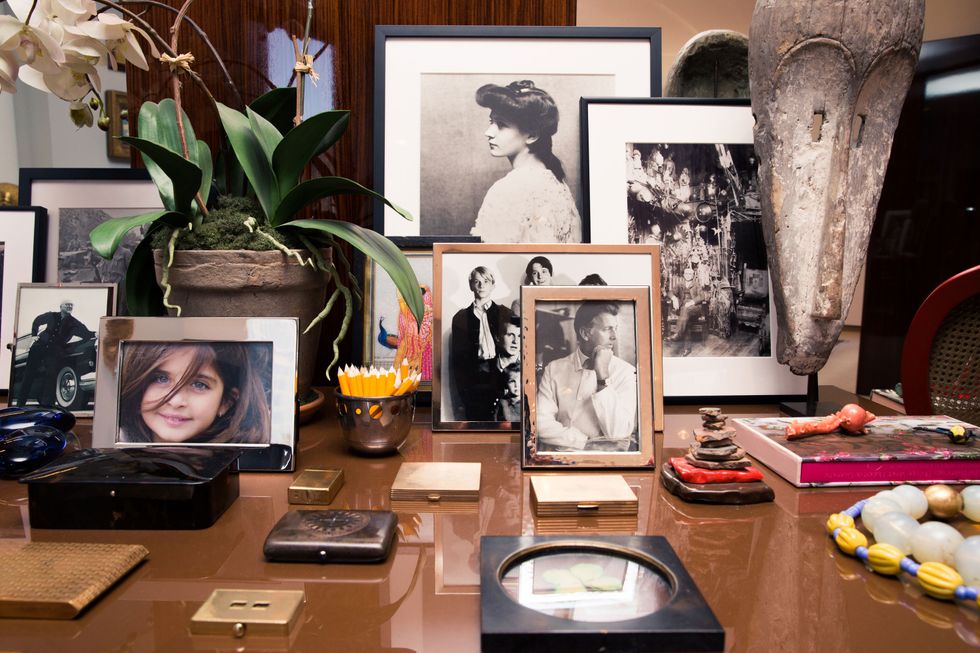 60
...hours to create his most memorable piece.
"It was the first piece I made when I was still at Christie's. It was sold to a client, who ultimately put it back up at auction. I don't know who bought it at the Sotheby auction—it was up for a lot more than what I had sold it at, which was fun [laughs]. But when we tried to collect it for the book, the person didn't want to lend it out, so it didn't make it in. But I was very inspired by Rene Boivin, who's a jeweler of the turn of the 20th century. I decided to create a giant starfish brooch, I mean, really big, and all different colors. I can't even find the catalogue at Sotheby's, so it's hard to get a picture of it."
2
...years to put his book together.
"I started editing the pictures that were going to be in the book about two years ago. I had 3,000 images, so it was something that was going to take a while. I wanted to try to make it happen for the 20-year anniversary."
416
Pages
"I was left with maybe 1,000-plus images that I thought had to be in the book, and I quickly realized that a 1,000-page book was not gonna make it, so you had the challenge of picking things that were relevant to what I do today. It was an interesting process to try to pick the pieces that I thought had a story for me. I would just sit here on the floor and print all the images, move them from place to place until we narrowed down to 416 pages."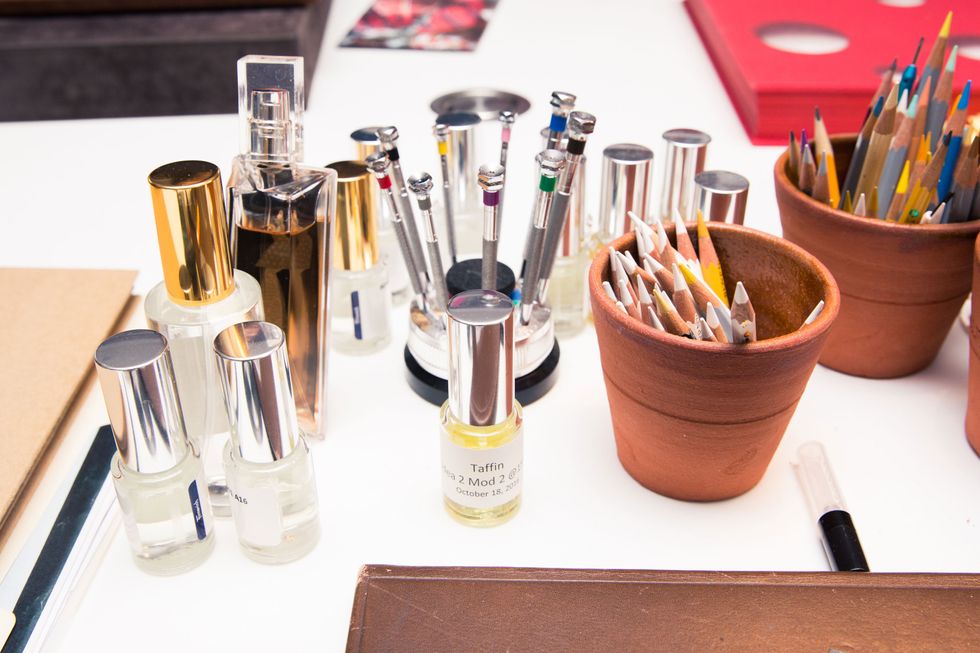 3
Fragrances
"This is really the next big thing for us. I grew up with this around me—my father was the director of Givenchy perfume; he created it, but it's completely new as I start my own fragrances. We'll be using the finest ingredients that we can find out there, and it all has to create the right marriages, very much like jewelry. Find the prettiest stone that can be, but if you don't know how to put it together, you're gonna lose the thing, so I surround myself with people who understand that and get what I do and can go from there. It's an exciting future prospect."