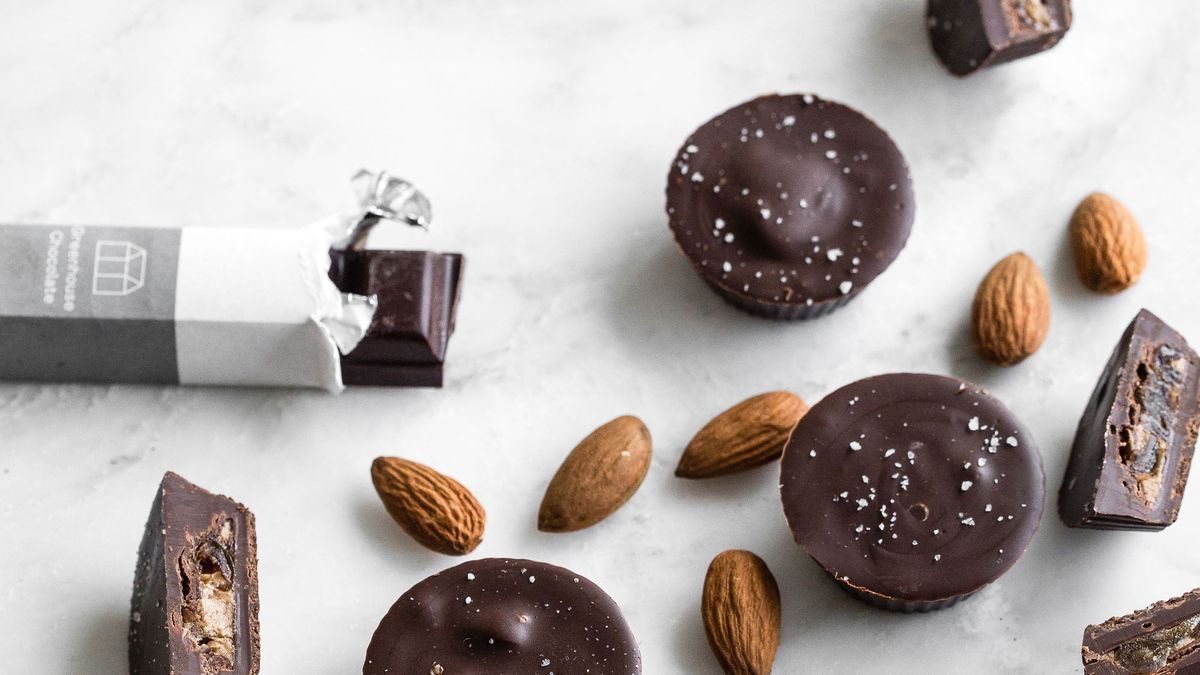 Food
Their almond, chocolatey goodness will have you going back for seconds (or thirds).
Although lately we have been turning to our friends at Greenhouse Juice Co. for fall and winter-appropriate recipes (see: insanely delicious stuffed sweet potatoes or the flatbread we're currently living off), we can't forget that they are also pros when it comes to the sweeter stuff. And since we can't wait until the holidays *officially* start to begin indulging, we'll opt for a healthy version of the peanut butter cup for a guilt-free treat. Join us on our non-gluttonous adventures, will you?
---
ALMOND BUTTER DATE CUPS (V, GF)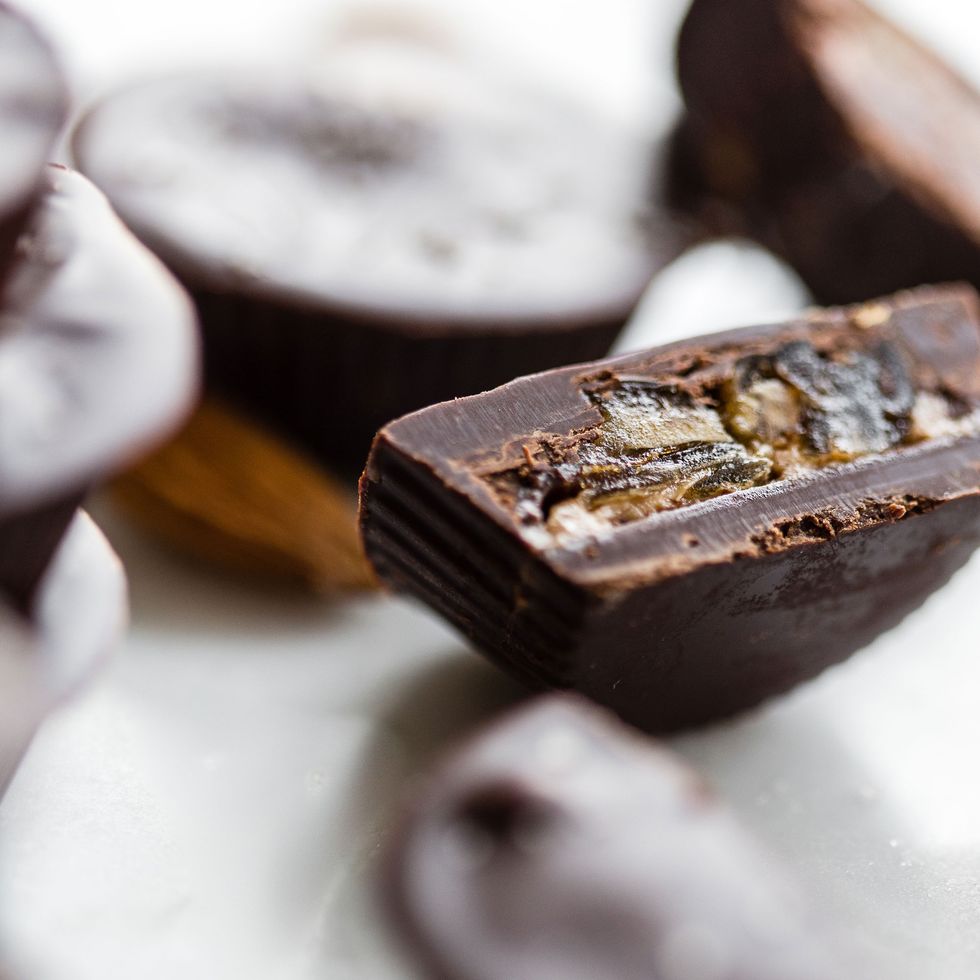 "Today's treat is a plant-based take on one of our favorite childhood treats: peanut butter cups. Our version of the classic is made with rich dark chocolate (because antioxidants), smooth almond butter, and the natural sweetness of dates. Even better? The simple snack recipe requires no baking. Simply melt dark chocolate and pipe it in layers with almond butter and chopped dates in the middle, freezing between steps."
INGREDIENTS:

1-1 1/2 cups Greenhouse chocolate, or other dairy-free dark chocolate chips or bar form (chopping and melted in a double boiler)
3-4 dates (pitted and roughly chopped)
1-2 tbsp smooth almond butter
pinch of coarse sea salt
DIRECTIONS:
1. After melting your dark chocolate in a double boiler, pour it into a sandwich bag. Cut an opening in one bottom corner, and twist the bag closed. This will be your bag piper.
2. Squeeze a thin base of melted chocolate into your chocolate mold or cupcake liners. Pro tip: shake or tap your mold to create an even chocolate layer.
3. Let chocolate set in the freezer.
4. Once your chocolate has hardened, remove tray from the freezer. Fashion another piper—this time filled with almond butter. Squeeze a layer of almond butter onto the center of your chocolate cup base.
5. Top each cup with a sprinkle of chopped dates.
6. Return your mold to the freezer and allow it to set, removing when firm.
7. Pipe another layer of chocolate on top of the almond butter and date filling. Again, shake or tap your mold to allow for an evenly dispersed chocolate layer.
8. Top with a pinch of coarse salt and return to the freezer once more.
9. When you are ready for a treat, remove tray from your freezer and pull your cups out of their molds. Plate if you have the self-restraint, or begin snacking immediately.
Photos: Courtesy of Greenhouse Juice Co.