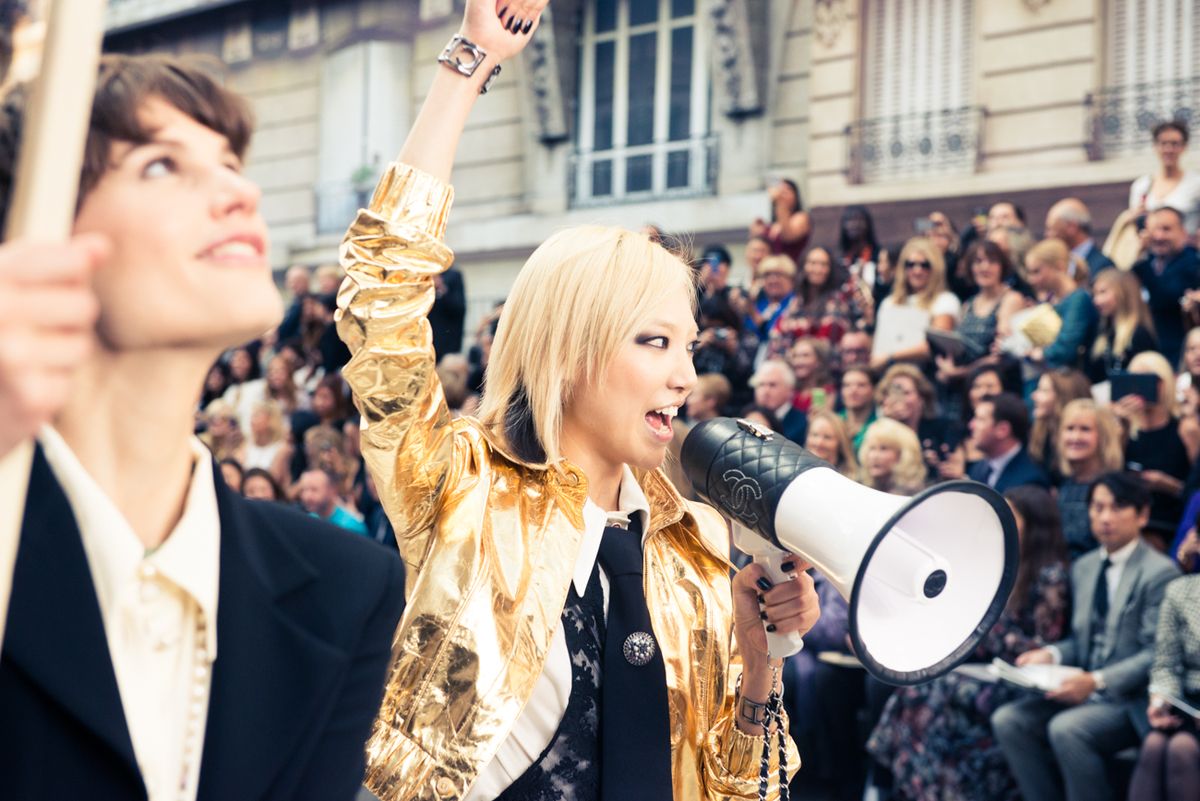 News
It's not *all* bad, we promise!
Oh, man. I really thought this would be my first celebratory feminist news round-up, but nope, Donald J. Trump is going to be our president. Are you ready for the fight? Here's what you need to know about what happened over the last really bad month.
---
 1. Cabinet of Deplorables
Trump announced his nominations for many major federal officials and, to be blunt, they're racist, sexist, anti-Semitic, anti-immigrant nightmares. The Senate rejected Trump's pick for Attorney General, Senator Jeff Sessions, for a federal judgeship in 1986 because of his demonstrated commitment to white supremacy. If his nomination succeeds this time around,  Sessions will be in charge of federal civil rights enforcement and voter protection.
 2. Women of Color Storm the Senate
The night of the election was nauseating, but a little bit of good news came in: Kamala Harris, Catherine Cortez Masto and Rep. Tammy Duckworth all won their Senate races. Harris, from California, is the first biracial, first Indian, and second Black woman elected to the Senate; Masto, from Nevada, will be the first Latina Senator; and Illinois' Duckworth, a veteran, is set to be the first Senator born in Thailand. Altogether, there are now 20 women in the Senate – which is progress, but, I mean, really? In 2016?
 3. New York Legislator Introduces Bill in Pence's "Honor"
Ok, this one is good: Patrick Burke, a New York state legislator from Erie County, proposed a bill that would ban so-called "conversion therapy"—also known as anti-queer abuse—for young people. Burke named the bill Prevention of Emotional Neglect and Childhood Endangerment, or the PENCE Act, after the Vice President-elect who is supports the discredited and cruel practice.
 4. Texas Takes Another Stab at Undermining Abortion Access
Remember how, this summer, the Supreme Court struck down Texas's bullshit law that created big, unnecessary obstacles to people seeking abortions, all in the name of women's health? Well, Texas is at it again. This time, the state is requiring that fetal tissue from abortions and miscarriages be buried or cremated. The rule will feed stigma and potentially increase the cost of an abortion by thousands of dollars, preventing many Texans from exercising their right to reproductive choice. Feminist lawyers have promised to challenge the rule if enacted.
 5. Chelsea Manning Petitions for Freedom
Chelsea Manning, the whistleblower and trans icon, applied for clemency. If President Obama grants the request, she will be released from confined having served six years in a men's facility—the longest time anyone has ever served in prison for disclosing information in the public interest. If Obama denies the application, Manning's sentence will remain an unprecedented 35 years. You can sign a petition in support of clemency here.
Alexandra Brodsky is a D.C. based writer and advocate working to ensure girls' access to education.