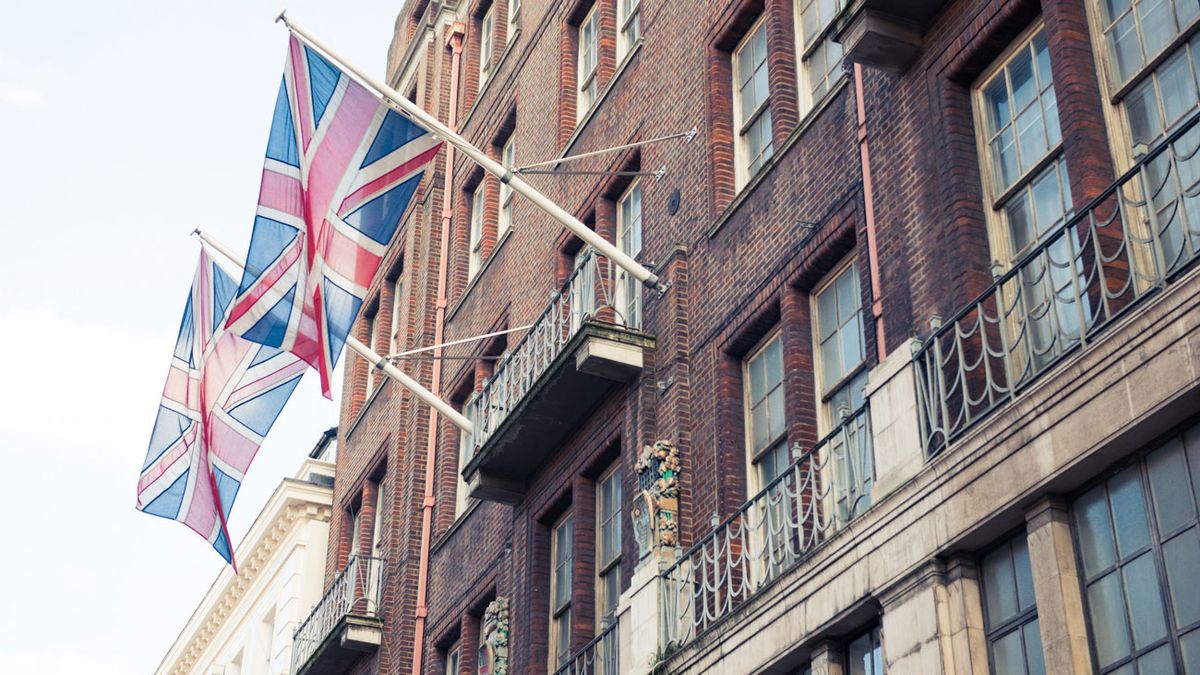 Travel
One for every day of the week (and for every retail habit).
There's a lot to be said about London, but one thing that locals and visitors alike can agree on is the sheer scale of the city—there are close to 100 distinct neighborhoods (depending on who you ask) and there's a lot of ground to cover. Overwhelming is the operative word. But we stand by our theory that the best place to experience as much of the city as possible is its markets—where you can get a hell of a lot perusing a few stalls. (That, and the market scene in London is one of the best in the world.) As a primer, we've rounded up a few of our faves and what to find at each. Neither your stomach, nor retail habits will go unanswered.
---
Gifts: Broadway Market
Broadway Market is the place to be if you find yourself in Hackney on a Saturday. Situated just south of the sprawling London Fields Park, it boasts handcrafted goods, vintage threads, and a huge plethora of appetite-inducing fare. Come hungry: the buttermilk fried chicken and brioche sandwich from Butchies has been hailed one of the best in town. But if it's retail therapy you're after, there's more than enough to go around. From Reo Jewels (unique jewelry inspired by British wildlife anatomy—just trust us) to SGerth Designs (gorgeous Italian leather cardholders) and Miss Crofton lingerie (delicate and really pretty), leave room in your suitcase to bring some of these goodies home for friends. We won't tell if you opt to gift them to yourself.
When to go: Saturdays
Vintage Levi's: Brick Lane Market
Finding the perfect pair of vintage jeans is akin to finding the right hairdresser: you'll know when you've found them, and then you'll never want to let them go. But vintage jeans can be particularly tricky when it comes to finding the ideal waist fit and just-right slouch factor. On that front, Brick Lane's got your back (and butt). From the perfect shade of faded blue and black, acid wash, and everything in between, finding the right cut and style should be a cinch given the sheer amount of worn denim available for sale.
When to go: Sundays
Vintage furs: Portobello Market
Portobello Market finds its roots in Notting Hill, a neighborhood that's worth the journey from East London (that's where you're staying right?) for its pastel-hued walk-ups, cozy pubs, and sentimental value courtesy of a certain eponymous 1999 Hugh Grant-starring rom com. There's plenty of Union Jack paraphernalia to be found here if you're after kitschy bric-a-brac, but the real draw is the stalls of vintage fur jackets. From floor-length numbers to cropped jackets in everything from white fox to mink, bringing home your pick of the litter depends on how hard of a bargain you're willing to drive. What can we say? Some rewards are worth the effort.
When to go: Fridays and Saturdays
Bargain blooms: Columbia Road Flower Market
This small stretch of Georgian cobbled street comes alive every Sunday in Bethnal Green, a hip neighborhood in London's east end. With Cockney merchants hawking a huge array of flora and fauna, the Flower Market is a great place to source fresh-cut stems and cute succulents at reasonable prices. A fair word of warning, however: the narrow street and populous crowds oftentimes result in gridlocked pedestrian traffic that would make even nominal claustrophobics ill at ease. Go early—or even better, right before close, when blossoms will be at even deeper discounts.
When to go: Sundays
Carb (and calorie) fuel-up: Borough Market
Head south of the Thames to the London Bridge tube stop to feast your eyes and satisfy your stomach with a serious smorgasbord of every type of food imaginable. From chocolatiers and cheese mongers to butchers and bakers, Borough Market has everything you need to make the world's most impressive spread for any occasion. Check out the Bread Ahead bakery stall to satisfy cravings both sweet and savory—you can't go wrong with the olive cheese bread sticks.
When to go: Wednesdays and Thursdays for the full market and to avoid weekend crowds
Best not-a-market market: Boxpark
Located in hyper-trendy Shoreditch (the Williamsburg of East London, if you will), Boxpark is not so much a stall and merchant market, but this retail-cum-event space is worth checking out nonetheless. An attractive array of shops and eateries calls this retrofitted former shipping container home, including luxe retail mainstays like Diptyque and Kiehl's. Check out Decorum for unique, handpicked home pieces, many of which are crafted by British artisans.
When to go: Weekdays to avoid crowds
Samantha Alexander is a freelance writer and marketing professional living in London.