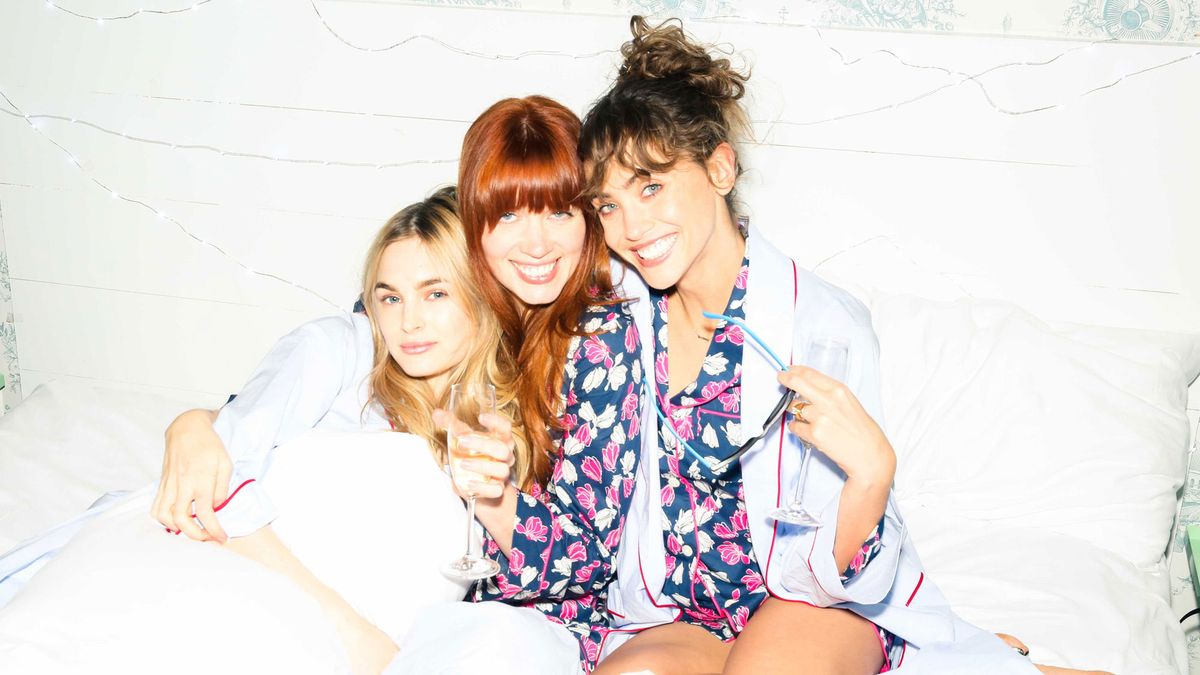 Shopping
According to Thakoon, Laura Love, and Brianna Lance. In collaboration with Thakoon.
In the long list of things we'll never really consider ourselves too old for (Shirley Temples, Barbie, Pixar movies....) sleepovers rank pretty high. When said sleepover is thrown by Cov-alum Thakoon, and model Laura Love and creative wizard genius Brianna Lance are invited, you pack your sleeping bag and face masks and get over there as fast as your bunny-slippered feet can carry you.
And that's all before even hearing the best part, which is that Thakoon would be outfitting us all in pieces from his brand new collection of sleepwear. "I've been on pajama dressing for a couple of seasons now," he said, "and it has become such a staple of the collection. I thought, let's just do pajamas for real! I love that there's a chic comfort to them." The actual dream, right?
---