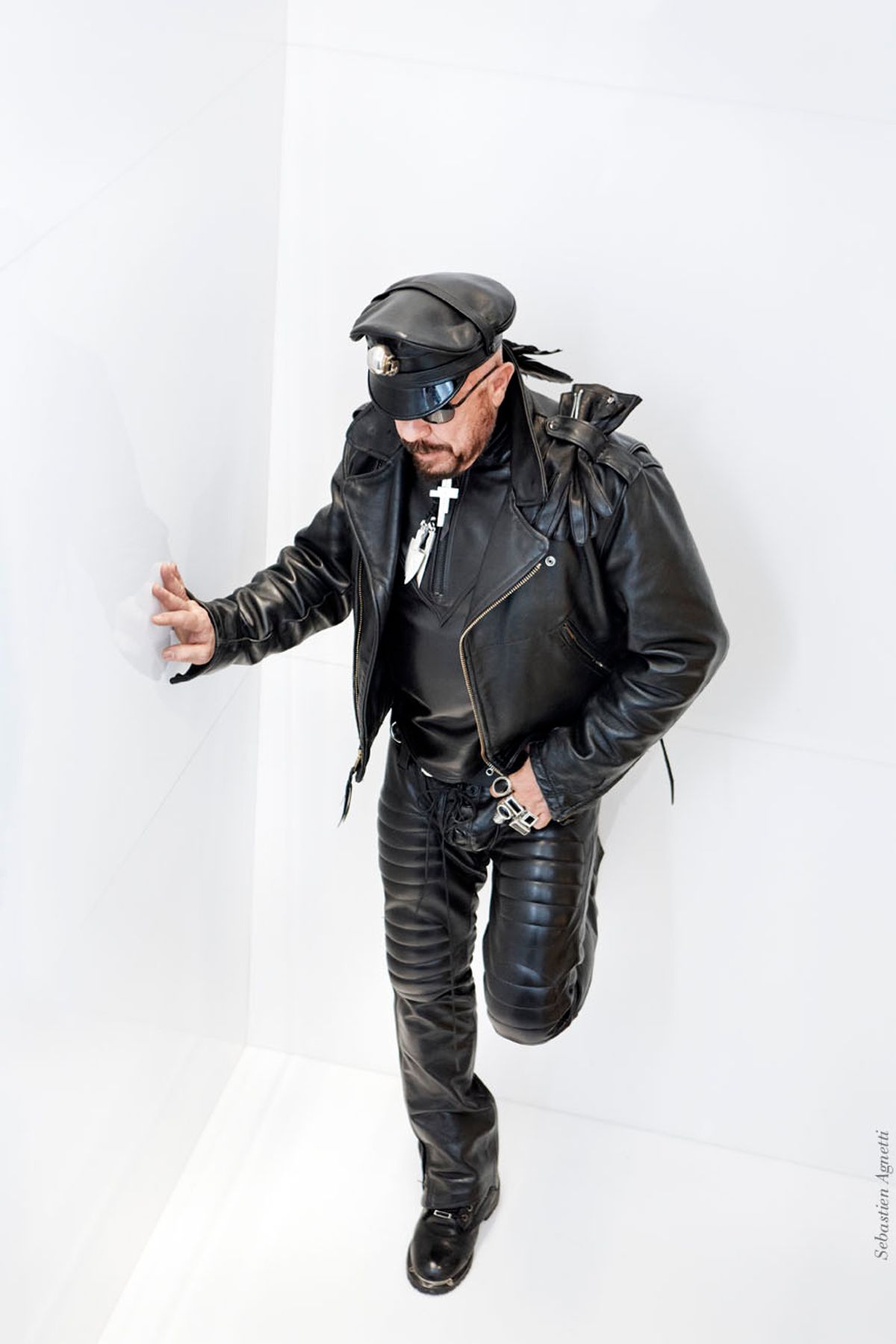 Closet
Architect. New York
Stephanie Mark
There are some
moments
for us here at TC that can only be described as
"
pinch yourself
"
-worthy. Ones where the team all kind of looks at each other, mouths slightly agape, eyes wide, expressions all "
how did we get here again
?!" That exact scenario happened more than once on a recent gray morning on the Upper East Side, when we found ourselves 30-some-odd stories up (yeah, the views were good up there), in the offices of Peter Marino, architect. If you're not immediately all OMG-no-way with just the mention of his name alone, then we sincerely hope you'll catch on with his profile. Think:
leather on leather on leather
(pretty much) meets straps on straps on straps. That, and the fact that Marino has made his name designing and building some of the most crazy-cool concept stores in the world. And not just any stores either—they just so happen to carry the signs of
CHANEL
,
Louis Vuitton
,
Céline
…maybe you're familiar with them? The idea of the retail concept store—you know, when you walk into a space and it's more transformative experience than just simple shopping?—yeah, that's all Marino. We mean, he's so prolific that that stretch of East 57th Street between Madison and 5th (aka our mecca)—you know, the one where
CHANEL
,
Louis Vuitton
, and
Dior
are all next-door neighbors—might as well be called Marino Way. That's right, he's responsible for
all
of them. We're guessing you get why Marino cuts a serious swath through street style-razzi straight to the front row at all the choice shows. What we didn't realize—until we were up there on the 36th floor, that is—was that not only does the architect have a thing for all things biker (and he actually walks the walk, too—he has a total of seven motorcycles to his name), he's also a
serious
art collector. And when we say art, we do mean ART. Guys: the two floors that make up his office look pretty much like a contemporary art museum, with a few computers, some blueprints, client files, and models thrown in for good measure. (Although we have to say, we might have been just as thunderstruck by the models as the art—iconic CHANEL and Dior stores in miniature will do that to a girl. Jake, not so much.) Around every corner there was another Richard Prince, Robert Mapplethorpe, or Warhol—all as equally dramatic and completely mind-blowing, you know, as a hundred or so knives sticking out of a blackened canvas (by Farhad Moshiri, no less) can be. Then again, we guess we should have expected as much since Marino got his first taste of the elevated life when he was called on to renovate Andy Warhol's Factory in the '70s. From there it was just a hop, skip, and a jump to working for
Yves Saint Laurent
and the Agnellis. And then, as he puts it, "the fashion world" came calling. And did they ever. Cut to his recent
Vogue Italia
cover with Stella Tennant and Damien Hirst's conceptual portrait of Marino, titled
The Dark Architect
—an installation of black gas masks and a few,
ahem
, erotic toys in a glass case—displayed in his office now. But despite his, well, intimidating appearance, he let us in on a few lesser-known (and surprisingly cuddly) fun facts, like his obsession with gardening at his Southampton estate. Or his penchant for classical music and opera (he staged a full-scale performance of Gluck's
Orfeo ed Euridice
in his Manhattan apartment, complete with costumes by Dior, earlier this year). Yeah, we wouldn't have guessed it either. But we guess pinch-me moments are like that, right?