Fitness
The surprisingly simple last-minute routine the models used right before the show. Courtesy of Dogpound trainers Kirk Myers and Dara Hart.
We've had a busy last couple weeks quizzing pretty much every single model walking down the Victoria's Secret runway tonight (the VS show airs on CBS at 10 PM EST!) on all their really *intense* workouts. It's been hard work for us (JK! We mostly just watched). There was one spot we found ourselves returning to time and time again (and what we're considering to be the ~official~ gym of the VS show), Dogpound in New York, where everyone from Taylor Hill to Jasmine Tookes and Josephine Skriver get into Angel shape. We witnessed the product of their months spent in the gym backstage at the VS show filming just last week—and, yes, the abs outnumbered the wings.
So it was no surprise that their trainers, Kirk Myers and Dara Hart, sent the girls off to Paris with six last-minute sculpting and toning moves (you're probably going to want to copy) to do right before slipping into their Swarovski-encrusted bras and oversized wings, and, you know, being broadcast to millions. 
---

Move #1
Slow Speed Skaters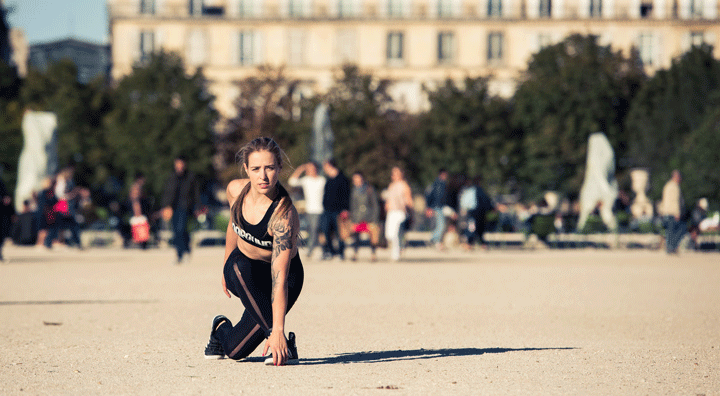 In a turned-out foot position, step one foot behind the other to complete a curtsy lunge. Keep your head facing forward, your shoulders square, and torso upright. Complete 20 lunges alternating sides.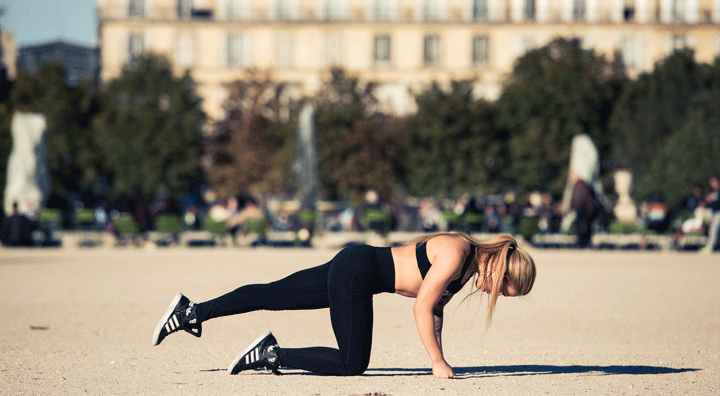 On all fours, straighten one leg out. Lift upwards, squeezing through the glutes. Do this for 20 reps and pulse for 20 counts on each side.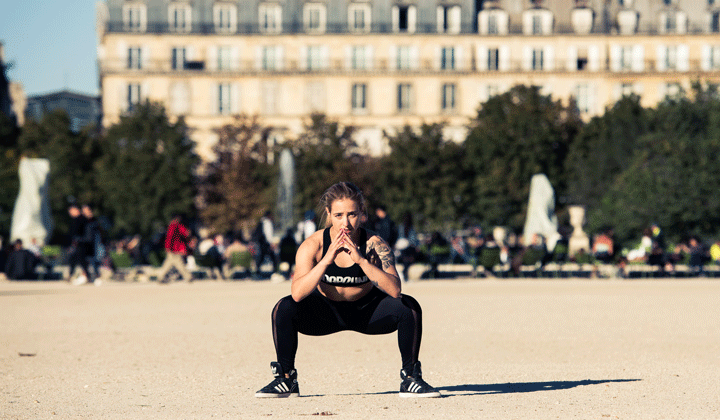 Start in a low, wide sumo squat. Explosively jump, pushing through your heels as high as possible. Complete 25 reps. 
Move #4

Reverse Lunge Kicks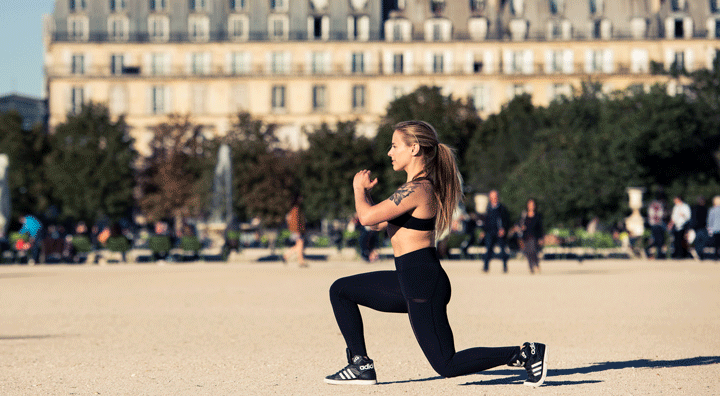 Your working leg should step behind you to a 90-degree angle lunge. Press through the heel of your front foot as you swing the working leg forward into a high, straight kick. Complete 15 reps on each leg. 
Move #5

Step Ups to Shoulder Press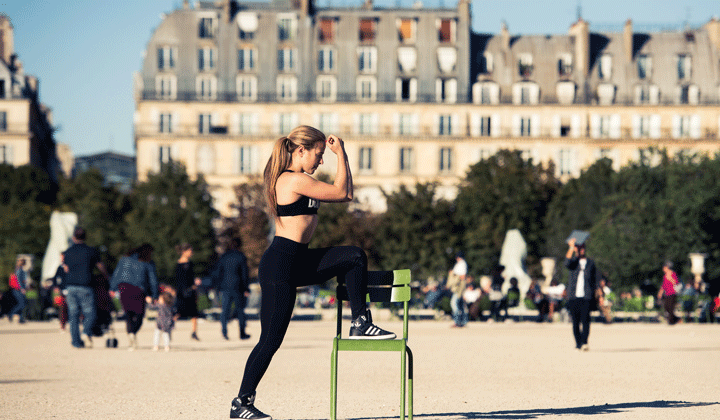 Place one foot up on an elevated surface and push through your heel to step up, raising your alternate leg to your chest. As you step up, complete a shoulder press (weights are options). Complete 15 reps on each leg.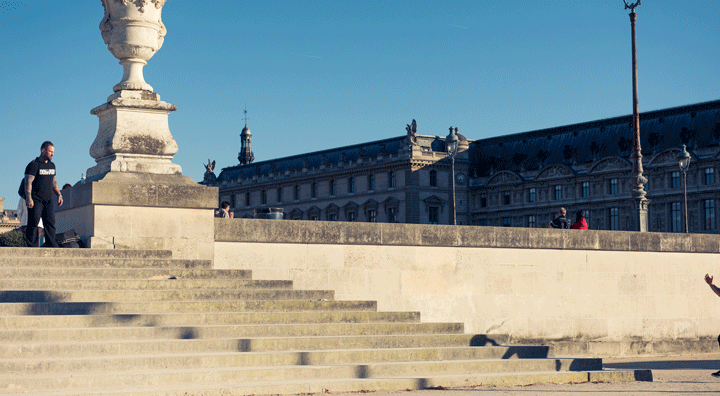 Run up and down the stairs 10 times.