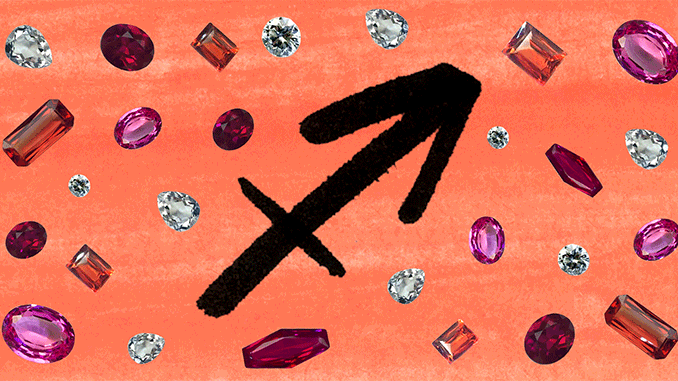 Horoscopes
NOVEMBER 22 — DECEMBER 21
Illustration
Hannah Becker
On December 13, a Gemini full moon aligns with Mars in Aquarius and Jupiter in Libra to show you just how much your crew loves you. Together with Lady Luna, they activate your houses of partnership, friendship, and kindred spirits, respectively, creating a heavenly support system that has your back. Tough Saturn in your sign opposite the full moon reminds you exactly why you need them on your team, but good vibes from spirited Uranus inspire you to keep going.
Saturn in your sign syncs with Uranus on Christmas Eve to give you an energetic boost that allows you to relax and enjoy your holiday more fully. Still, by the day after Christmas, Jupiter in your groups sector opposite Uranus in your fun zone means that someone may overstay their welcome. Just don't let it be you! For best results, channel Libra's cool diplomacy in all your interactions.
The Capricorn new moon on December 29 shifts your focus back to the daily grind, as Mercury retrograde and Pluto collaborate with Lady Luna to revise your approach to personal finance. Think of it as empire building, or protecting your turf. Mars and Neptune in Pisces are in play from the base of your chart, so this is sure to be an emotional journey. Still, it's one that will reveal more about your inner self than you ever realized. There's more here than just cash, Sagittarius. You're mining for gold.