Career
We Coveteur'd every Coveteur's favorite ceramicist.
A flowerpot (or, if you like, a pot for your succulents) probably isn't something you'd call an *it* item. But, like CHANEL bags, Dyptique candles, and La Mer creams, if there's one thing we come across in far too many Coveteur homes to count, it's a flowerpot—and one in particular. For the longest time, we didn't think much of it: the tongue-in-cheek ceramic pots that featured comic faces or breasts (naked or wearing a bathing suit, depending on what you're into). But when we visited jeweler Vanessa Arizaga at her Brooklyn home and she had maybe a dozen of the aforementioned pots, we had to ask. Turns out the source is a close friend—and that's how we ended up at Isaac Nichols' warehouse-like studio in Greenpoint, Brooklyn, where he produces all these ceramics with a tiny team under the name Group Partner.
---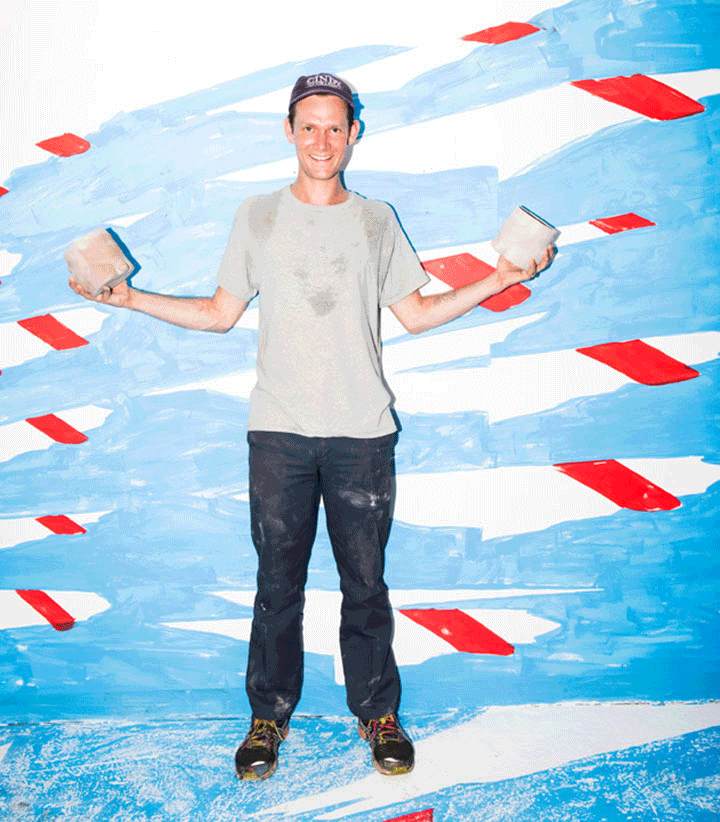 As we got the tour of the space, we learned that for Nichols, the pots went from an artist's project to a real live business (with the help of his business partner, Steph Smith) that now cranks out pots to more than 75 wholesalers, from Opening Ceremony to Steven Alan—hence why we see them just about everywhere. Then Nichols took us by his apartment, which is literally a little house on the roof of a motorcycle shop that fits only a bed with a kitchen below. Oh, to be an artist in 2016.
Click through the images below to learn more about how Group Partner got its start, the first pot Nichols ever made, and how exactly one pot goes from clay to holding your kitchen herbs.