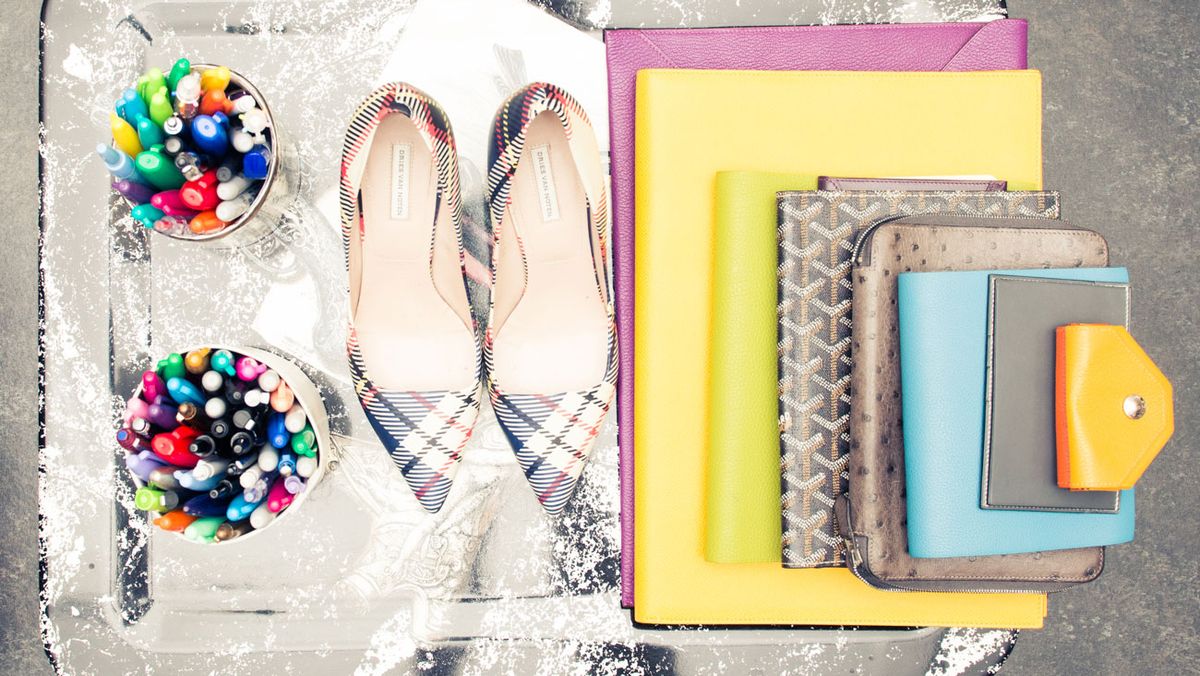 Health
Why you should feel gratitude all year long and not just on Thanksgiving.
Hey, 2016. We're so over you. The good news is, a fresh year is only a few weeks away.
While it might be tough to see the silver lining—especially since the year didn't end the way we had hoped—'tis the season to get into the holiday spirit and celebrate with family and friends. Because, gratitude.
We know, we know: gratitude isn't a novel concept. Boss women like Arianna Huffington, Rachel Zoe, and Sheryl Sandberg have been waxing poetic about the benefits of being thankful for years now.
But before you cut the kumbayas and dismiss this ritual as cliché, we need to discuss the benefits of gratitude. Being grateful is legit: it helps you cope with stress, encourages you to be mindful and live in the present, makes you more hopeful, eliminates envy and FOMO, and helps lead to a healthier life overall by reducing your chances of depression and anxiety.
So, it turns out that gratitude might just be the secret we've been waiting for. And it's not just for Thanksgiving and this particular time of year. Slow your scroll and check out these easy ways to incorporate gratitude into your day-to-day.
---
1. START GRATITUDE JOURNALING
Yeah, we were skeptical at first too, but hear us out: the five minutes you dedicate to journaling will set your intentions for the day, keep you focused, and make you a happier person overall. (And we always thought the gateway to paradise sounded more like CHANEL, Chloé, Louis Vuitton, and Gucci...)
We were totally sold by the Five Minute Journal, a fill-in-the-blank notebook that makes gratitude journaling easy-peasy. Here's how it works: start your day by listing the three things you are grateful for, what would make today great, and what your daily affirmation is. Then end your day with these two questions: "What are three amazing things that happened today?" and "How could I have made today even better?"
The key here is to be specific about what makes you #blessed. Rather than listing the general things you are grateful for, drill down and get specific about the small things making you feel warm and fuzzy. We love that it's simple and takes five minutes, making it perfect for commitment-phobes.
2. INCORPORATE GRATITUDE INTO YOUR MORNING RITUAL
Even if the snooze button is your BFF, those extra 5-10 minutes in the AM can make the difference between setting a positive intention for the rest of the day, or being in a reactive-slash-frantic state. Manifest some cool shit; the more you feel gratitude and recognize all the awesome stuff in your life, the more of it will flow your way throughout your day. (Good vibes only, for real.)
Spread the positivity by shouting out to anyone who's made your day or did you a solid. Whether it's an email or a handwritten thank-you note (we have to admit, the personal touch of receiving handwritten notes in the mail still gets us), get in the habit of sending at least one note per week. Taking the time to express and acknowledge your gratitude goes a long way.
4. KEEP CALM & MEDITATE ON
Gratitude is a facet of mindfulness, and when you're meditating it forces you to reflect on the awesomeness of the present moment. For those of us who need some guidance, there are apps for that, like Headspace and Calm (the latter even has a "gratitude" practice).
Meditation conditions your mind to pause and notice the small stuff that makes a big impact. Like witnessing a supermoon over the Brooklyn Bridge, enjoying taco night with your gang, or the luck involved in nabbing the boots you've been eyeing on Net-a-Porter in your size and on sale. The little things you might not have paid close attention to before and glossed over will now fill you up with happiness and hope. And that, friends, is something to be grateful for.
Meditation on its own has proven health benefits, such as stress management and overall coping skills. Speaking of stress management, starting and ending your day with gratitude helps you nama-slay your day (had to).
5. DO A DAILY DIGITAL DETOX
Finding it tough to carve out the time to dedicate to gratitude journaling? Here's a hack: put your phone on airplane mode before you go to bed, so that you don't see any notifications or alerts first thing in the morning. This way you can dive right into journaling and/or meditation without getting distracted by panicky emails that read "Report due by EOD."
As tough as it can be, unplug for 10 minutes a day (we know, the struggle is real), and dedicate that time to gratitude journaling, meditation, or simply breathing and being still. You'll soon notice a glow about you that all the serums in the world can't create.