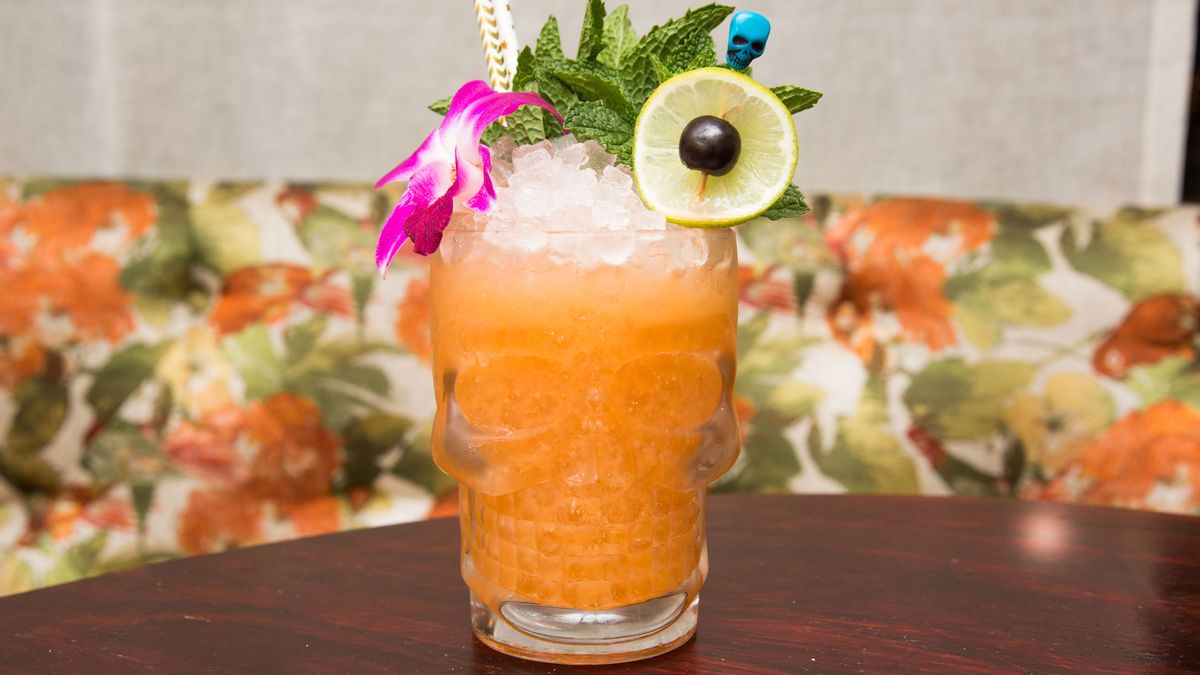 Food
Consider This Cocktail Your Winter Boyfriend
But seriously, you'll want to be sipping on it all season long.
Alec Kugler
As the days get shorter (and weirder) and the weather gets colder, we're finding solace in two things: alcohol and vacations (staycations included). So when we came across Cienfuegos, New York's East Village fancy AF rum bar, it was as if all our stars had aligned. No trip to Cuba needed here; now we just spend our weekends (and weeknights, if we're being totally honest) cozied up in their Cuban–themed room, sipping on all the rum cocktails. Considering we're pretty much, uh, obsessed at this point, we figured it only right to spend an afternoon with Cienfuegos' head mixologist, Jane Danger, to bring you their infamous house zombie cocktail. Mix up and sip up, because you're about to fall head over heels for this one.
---
INGREDIENTS:
2 dashes angostura bitters
2 dashes absinthe
3/4 oz. lime juice
3/4 oz. grapefruit juice
1/4 oz. orgeat syrup
1/4 oz. cinnamon syrup
1/4 oz. maraschino syrup
1/4 oz. curaçao
1/2 oz. El Dorado 3 year
1/2 oz. Barbancourt 4 year
1/2 oz. Coruba Dark
1/2 oz. Appleton Reserve Blend
1/4 oz. Demerara style 151 Rum

*Note: These specific rums are not 100% necessary—they can be replaced with your favorite rums.
1. Mix all ingredients together in a shaking tin.
2. Dry-shake without ice.
3. Pour into a mug.
4. Top with cracked or crushed ice to the top.
5. Garnish liberally with mint and fresh fruit.