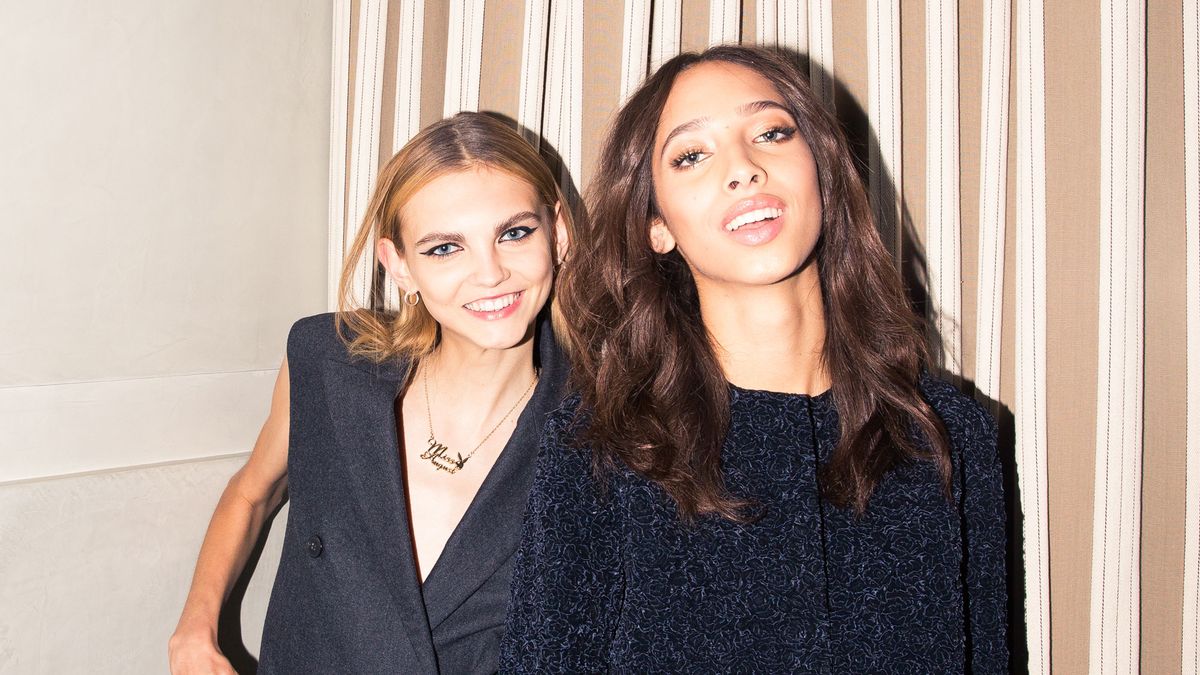 Models
This is how models Yasmin Wijnaldum & Molly Bair pre-game.
Alec Kugler
Picture this: two models, one hotel room at the SIXTY Soho, and piles of Dior makeup (in literally every shade imaginable, may we add). This where we found ourselves one evening when we snuck out of work early to go spy on models Yasmin Wijnaldum and Molly Bair's getting-ready process ahead of the Dior exhibition and after-party at Indochine (as you do), hosted by Bella Hadid and V magazine's editor-in-chief, Stephen Gan.
The aforementioned party of course being a celebration of all things color and Dior for the launch of the brand's latest book, The Art of Color. Which journeys readers through decades of makeup and style at the French fashion house, in the form of a large, made-for-the-top-of-the-stack kind of coffee table book. Straight off a flight from Beijing, Bair joined up with friend Wijnaldum just as she was putting the finishing touches on her hair and makeup. While the two chatted about everything from castings, to upcoming shows they're walking in and favorite places in the city, they raided the stash of Dior lipsticks, choosing their preferred shades—sunny yellow? Dark purple poison matte? Clover green?—before ultimately dressing, throwing on their heels and running out the door in a flash. But not before we sat down with Wijnaldum to hear all about her outfit, getting-ready process, and the one thing she likes to snack on before a big night out. Their freshly showered to red-carpet-ready time? Astonishingly impressive to the regular people (us). But they are models, after all.
---