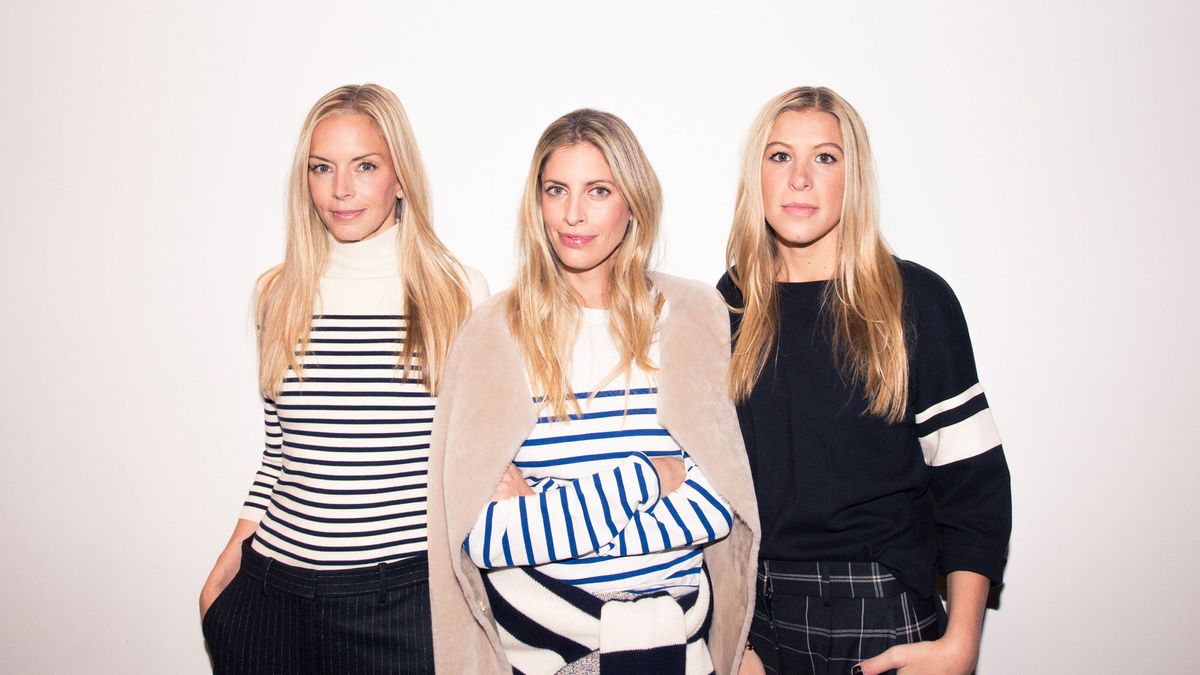 Designers
Including a not-boring workplace wardrobe (and *the* pants you need for your next big meeting). In collaboration with Theory.
Alec Kugler
If there's anyone we try to channel while standing in front of a mirror in the morning, wondering what on earth we should put on our bodies for any given day, it's the women of La Ligne. Which is why it came as no surprise that in setting out to craft their line of updated, thoroughly modern basics, they turned to the one brand that's dominated (all of) our closets longer than we can remember: Theory.
---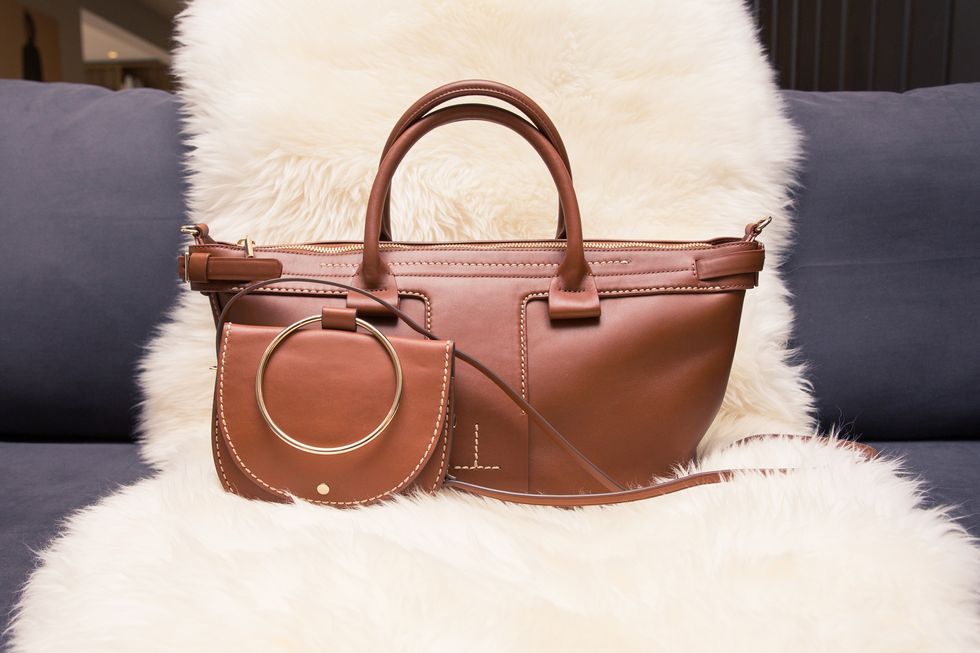 For us, when asked about what other companies they looked to when starting their brand, Vogue alums Valerie Boster and Meredith Melling's, and Molly Howard's, who used to oversee business development at Rag & Bone, answers came as no surprise (and made perfect sense, when you really think about it). After all, Theory's signature move as a brand is creating modern classics that take you from 9-to-9 without any of the "ohmygod, I'm completely overdressed and/or underdressed" panic that plagues us on an all-too-frequent basis. (Pretty sure we could all use a whole lot more of that). In fact, the LL founders' devotion goes so deep they actually have a sisterhood of traveling Theory trousers thing happening (we'd be lying if we said we didn't greet the news of their situation with a knowing "same").
And so, given that both brands so perfectly represent everything we want to wear, both at work and beyond, we figured there was no one better to consult on exactly that. As the designers themselves told us, the two brands get their similarities in the fact that "neither collection is very trend-driven. We both strive to make iconic pieces that will live in our customers' closets for years to come." We think this is where you say "mission accomplished," right?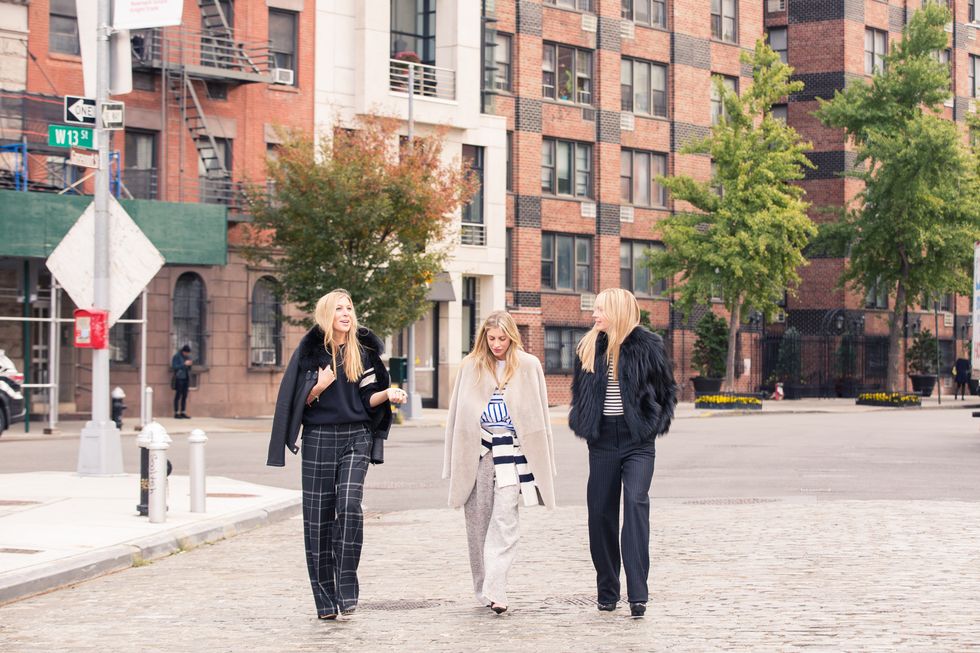 The trickiest parts of starting your own company (& how to deal):
"The biggest challenges we face are not exclusive to La Ligne or to the fashion industry, for that matter. When you are starting from the ground up, founders must wear many hats and tackle every issue that arises. We learn something new about our business and ourselves every day."
What a not-so-average day looks like for them:
"There is no 'average' in our world, but every day we are focused on making sure we're providing our customers with the best product and customer service. We're also incredibly focused on finding new customers that might not know about the brand yet. We do this through product development, content creation, and marketing."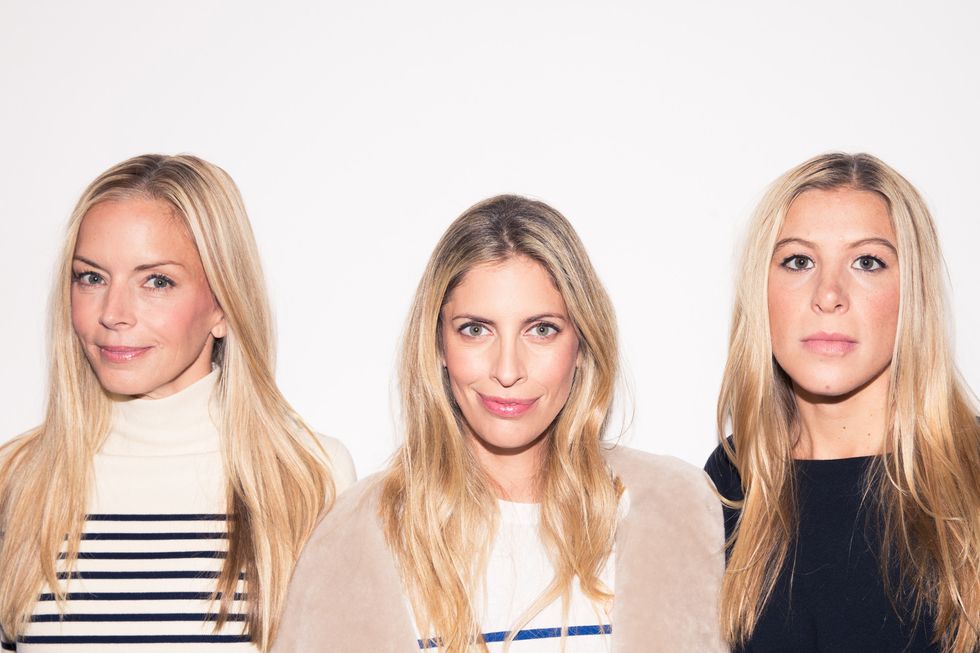 On *those* Theory trousers:
"When we were launching La Ligne, it was very important that we started with a strong and distinctive brand identity. Theory was an inspiration to us in this regard–as a brand they have always been consistent in their messaging and true to their DNA. We're all obsessed with Theory's wide-leg pants. It's not uncommon for us to all show up at the office wearing the same pair on any given day. The new velvet, cashmere and tweed updates on our favorite wide-leg pant are amazing."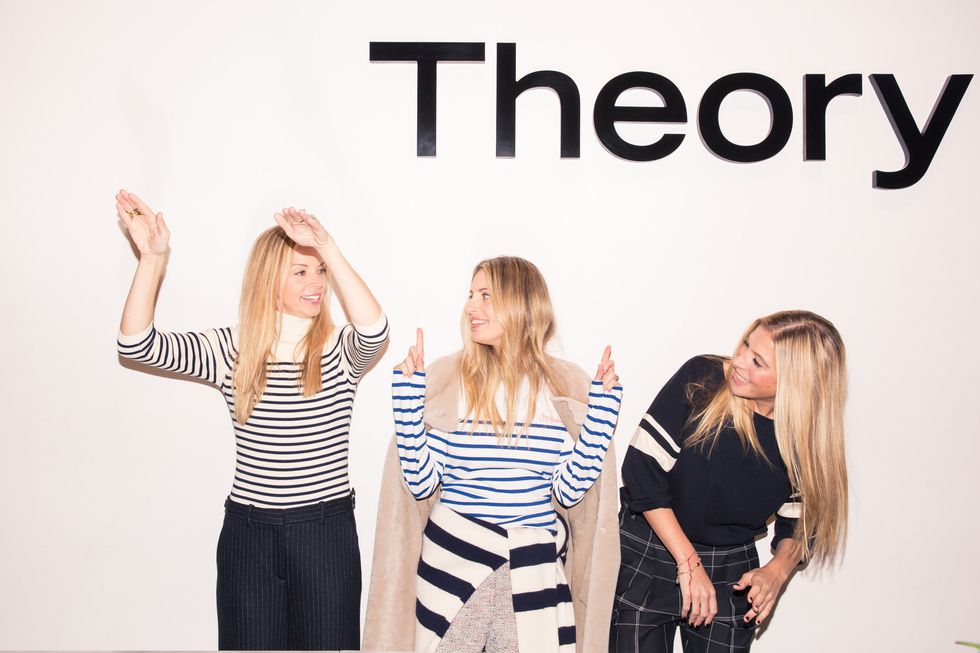 Their work essentials:
"In no particular order: Matcha Bar Matcha, PB&J cookies from The Smile, La Ligne's L'Université sweater (because our air-conditioning is on full blast), Theory's Winszlee Pant, Sonos, Google analytics."
In New York tonight? Come hang out with us, Theory (and the La Ligne founders!) at Theory's Meatpacking District store (that's 40 Gansevoort St.). Yes, there'll be shopping: Boster, Howard and Melling are curating a pop up "closet" (see where we're going with this?) with favorites from Theory (want to bet those trousers are there?), plus a selection of goodies from other favorite lines, too. Shop it until November 22nd.