Career
Christian Classen on the biggest thing he's learned from Selena, advice for aspiring stylists, and working with Karl Lagerfeld.
Emily Knecht
Opting for the title "fashion director" over merely "stylist," the way most involved in the ins and outs of celebrity dressing have come to call themselves, might seem like a simple preference. But the way Christian Classen tells it, the job is so much more than just shopping, as most envision it to be—in fact, he describes it as equal parts branding consultant and publicist. "I really look at someone and curate their image from start to finish, and sometimes I tell people, this may not be your favorite dress to wear, but it's the right dress for this event, and it's the right dress for you at this time because in the architecture of where you're going in your career, this is the next step."
Of course, given the span of his most recent work with Selena Gomez (he collaborated with the singer on her most recent Revival Tour), we'd take Classen's word as bond, too. By outfitting Gomez in custom looks by Monse, Karl Lagerfeld, Rodarte and more for Revival, he put her on fashion's radar in an entirely new way—one that's helped her go on to secure both a Louis Vuitton campaign and friendship with the house's creative director, Nicolas Ghesquière. In other words? What Classen says, goes.
---
When he first realized he wanted to be a stylist:
"Being a stylist was one of the original ideas [for a career] I had when I was 5 or 6, but I didn't really know what a stylist was. My grandma was an image consultant back in her day. All of my interests were in fashion, film, art, and music, but everything ended up always going back to fashion. I dabbled in film a little bit and then I would end up spending so much time on the fashion side, so in the end, it just kind of worked out that that's the direction I ended up hitting."
His first big gigs:
"I interned and I tried every single kind of thing I could possibly do. I worked on commercials and films and I realized that doing a film was not something that I ever wanted to do. It was gut-wrenchingly, painfully long, and what I love about red carpet is that it's a one-week thing, you're in and you're out. I've worked for a few stylists and I ended up working for Kate Young as her West Coast representative, and then I started working with Selena and that's when I branched out on my own."
Why he doesn't believe in big breaks:
"The Revival Tour was definitely something that was a moment in my career, but I never see anything as a big break. If I view something as a big break, it slows down motivation. I like to always be looking towards something, and once that job is over, I have to move on to the next one, and that's my next big break. When you're not freelancing, you can keep being promoted and you have a sustainable job, but when freelancing, you have to move on to the next one, so you just have to keep building up, and up, and up. I enjoy that part of it, though. I think it makes it exciting."
What it was like working on the Revival Tour with Selena:
"A lot of the process was a discussion we had about really wanting to explore working with designers that didn't typically do costume and stage wear. We didn't want to have that typical costume feel, and we wanted to work with Karl Lagerfeld, who had never done a stage costume before, and Rodarte, and Monse. It was collaborative to an extent that we really talked about the direction we wanted to take, and then what designers we wanted to hit up. I gave her a list of who we wanted to target and that became the direction that we took."
The challenge in putting together looks for the stage:
"Stage wear is so much different than red carpet dressing. The fabrics work differently, everything has to be washed on the road, and it has to sustain 110 shows. It can't break. Those designers, the fabrics that they work with aren't usually made for those kinds of things. Karl worked with the Paris Ballet in sourcing the fabrics that were going to work. He did this latex pant, and it had to be able to stretch and it had to be able to slide across the floor, and only a dance company would know how to really get a fabric that moved like that."
On what this tour says about Selena's style evolution:
"We've been working on growing her, and she's shown this amazing side of fashion in a different way, where we were taking pieces that typically would be on a red carpet and putting them on the street. We were knocking out 40 looks in one week, and I think that really helped show the world what her style is and who she is. Her style is very classic and really clean, but it always has this little twist, funk, and edginess to it that makes it sexy."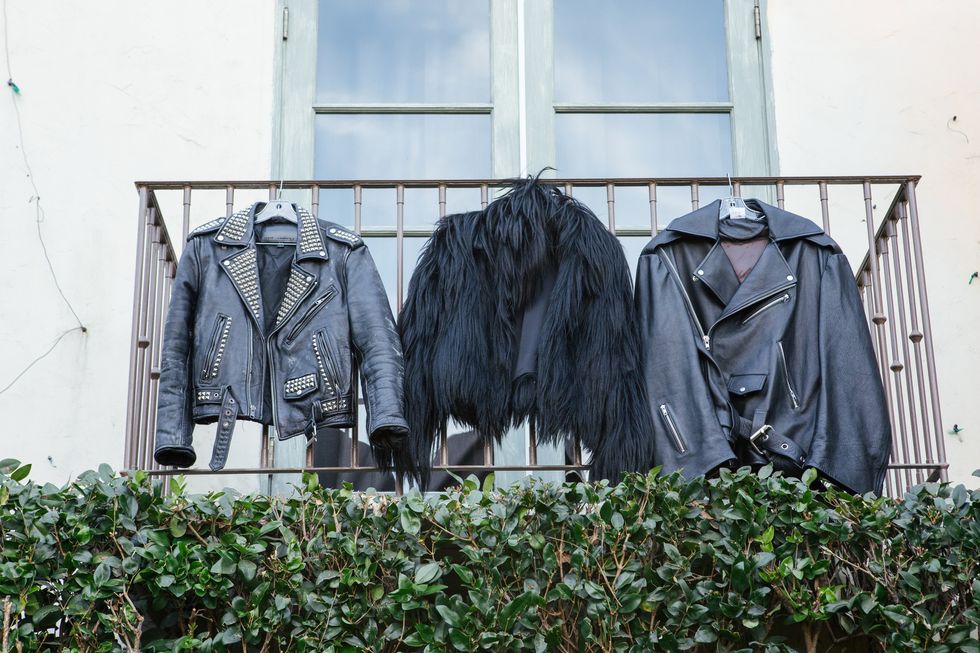 What he loves most about working with Selena:
"She's one of the hardest workers I've ever met, and one of the genuinely kindest people. She approaches everything with so much grace, and I think that's a big thing I've learned working with her and viewing how she handles everything that comes to her. Everything is handled very gracefully and I love that."
What he's most fanatical about as a stylist:
"I think a good tailor is honestly the key to everything. I try not to rely on a kit, because if a piece is tailored correctly, you don't have to double-stick-tape yourself into something. I'm a huge advocate for undergarments. No matter if a girl is a double zero, I still say put on undergarments and shapewear. Fabric just rests differently on skin. Sometimes if you put a dress on, it shifts to the right and shifts to the left, you start to get annoyed by that. If you put an undergarment on, it's going to stay."
How he does sexy differently:
"I love a sexy look, but my sexy look is a little bit different. It's not so overt and it's not a girl that's going out and trying to get laid, it's, like, right after sex. It's like she's already had her fun, and now she's casually thrown on a dress and put on a little bit of lipstick and is very laissez-faire about it and is going out. It's a lot less obvious than trying to be seductive. She's already made her kill."
The biggest misconception about being a stylist:
"We're not shoppers. A lot of people think that all I do all day is shop, or that I get things for people for free and that's my job—my job is to build relationships. I really look at someone and curate their image from start to finish, and sometimes I tell people, this may not be your favorite dress to wear, but it's the right dress for this event and for you at this time because of where you're going in your career."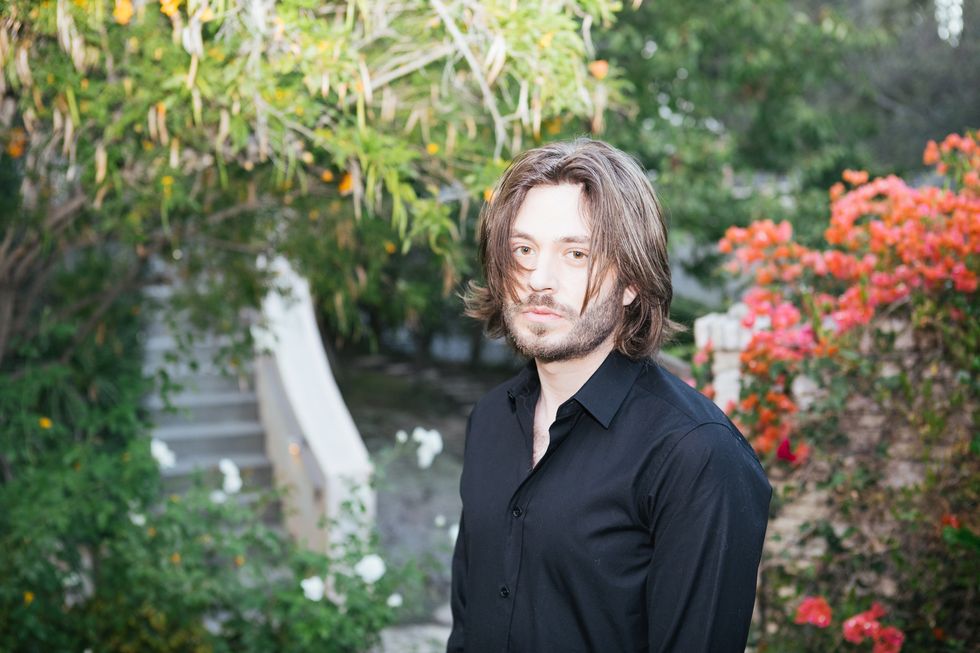 What he really thinks about red carpet dressing:
"Red carpet dressing has changed dramatically. More people actually care more about street style than red carpet, and I think it's unfortunate. I really loved a gorgeous red carpet moment, but I prefer red carpet moments that are giant film festivals where the red carpet's huge and you end up seeing so much more glamour. Street style's taken over because people can relate to it so much more and the options that you're seeing are red carpet pieces. They're just worn in a way that looks attainable."
His advice for aspiring stylists:
"Take every opportunity and always remain true to yourself, being true to yourself is something that I've been told many times and so I've taken that with me. Aleen Keshishian gave me a book for Christmas last year called How to Hug a Porcupine. It was actually a really great book that was all about dealing with difficult people, which is something you deal with in this industry a lot, and it really talks about learning how to stay true to yourself and understand that it's just business, nothing should affect you."