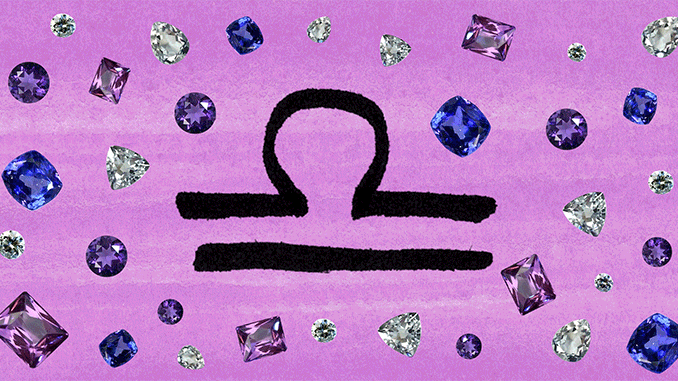 Horoscopes
SEPTEMBER 23 – OCTOBER 22
Illustration
Hannah Becker
Ever the diplomat, for you parties aren't just social affairs—whether you realize it or not, they're part of your ambassadorial plan. Like Venus in Libra, every appearance is carefully plotted out according to your masterful strategy. So it is when your ruling planet, Venus, enters formidable Capricorn on the 11th. She'll be at the base of your chart, laying the foundation for any particularly ambitious moves you'd like to make in the next month. That's supported by a full moon on the 14th in fellow Venus-ruled Taurus, spotlighting your investments sector. The stars are aligned for you, Libra!
That said, you've got to have the emotional strength to back it up. On the 24th, Jupiter in your sign squares off with Pluto to revamp your inner reserves, stirring up issues from childhood and exes you thought were old news. If you've ever thought about therapy, now's a great time to start. It comes to a head on the 29th, when the Sagittarius new moon and responsible Saturn align to help you find healthier ways of thinking and communicating. No mastermind can achieve their goals without a clear head, and with any luck, that's what you'll have after this month.
Your party must-have: A superb scent. You disarm people and make them comfortable with your amazing fragrances. Splurge on something unique that other people won't have. Make it your signature.