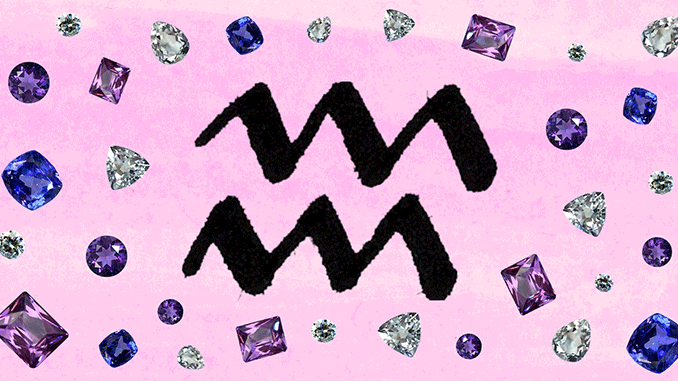 Horoscopes
JANUARY 20 — FEBRUARY 18
Illustration
Hannah Becker
Your party claim to fame? You're the wild child, the weird one, the possible walk-in, and you're proud of it. Yes, people are drawn to your singular aesthetic and honest disdain for convention, but even you feel insecure sometimes. So it is under the Taurus full moon at the base of your chart, stirring up old fears from childhood about whether or not it's safe to stand out. A sync from Pluto in your secrets zone says there's something you're trying to hide behind your playful antics, but it also helps you release it. Let it go, Aquarius. You don't need it anymore.
On the 24th, Jupiter in your curiosity zone squares off with Pluto to revamp your approach to attraction, mysteries, and taboos. It's the first in a series of three alignments, so prepare for things to get weird over the next several months. Luckily, the Sagittarius new moon in line with responsible Saturn on the 29th gives you the words you need to express yourself on your journey. As long as you let others know what you need in order to feel safe, you know the old saying: Do what thou wilt.
Your party must-have: Protection. You're the kinkiest zodiac sign by far, so safe sex is non-negotiable. Anything else sexy you keep in your bag is between you and your partner—we don't judge!