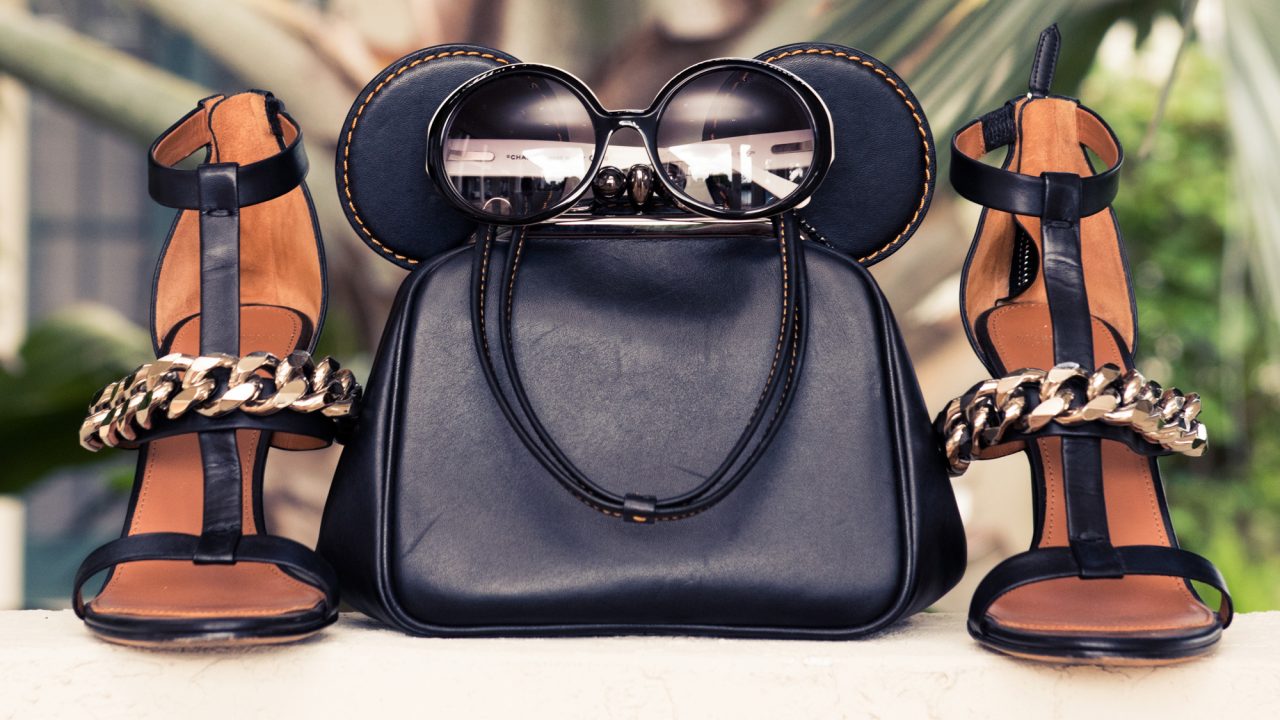 These are the Shoes & Bags You're About to See Everywhere
We're calling it (so stock up ASAP). In collaboration with NET-A-PORTER.
The very notion of an "it bag," while deliciously 2003 (four words: Louis. Vuitton. Murakami. Multicolor.), is the kind of thing that has us running for the hills as soon as a piece is lauded with the title. While we're clearly suckers for a buzzy shoe or whatever bag's currently dominating street style (Hi, we're Coveteur. Have we met? We put shoes on books and take pictures of them. Nice to meet you.), too much of a good thing is just that: too much.
The ideal, of course, is getting your hands on whatever quietly cool, under-the-radar piece is just about to hit fever pitch—an art, really, that requires a trained, nuanced eye for design and a little bit of a studied sense of what's about to pop off. Of course, getting to go inside the closets of some of the most stylish women (and men!) helps us cheat the system a little bit—here are the shoes and bags we're going to be all 'Told ya so' about six months from now.
Small, but mighty. The polished ring and roomy bucket style make it the most distinct piece on our list. As we learned from our sitdown with the Simon Miller designers, their intent is to shun the dreaded "It Bag" label, too. "We still want it to be special. We are still a little protective of it, because we don't want it to be overly distributed and out there everywhere." That said, based on the way they seem to be selling ("It was the first time we'd done accessories and it was, like, eight in the morning. As soon as we sent the email, 15 of them sold. We were like, 'What is going on here?'"), "everywhere" seems like an inevitability.
Another day, another saddle bag. This one, by Loewe, gets its edge over the competition with a slightly '90s-early '00s gold signature plaque across the front. It's the sort of thing that wouldn't look out of place on both Carlyne Cerf de Dudzeele *and* say, Vanessa Traina, and for achieving that rare feat alone, it's earned a spot on this list. (We also spotted one among the goods at Laure Heriard Dubreuil's, BTW).
Accessories that swish while you walk are a little like walking around with your very own cheer squad in your back pocket (or the hem of your top, over your shoulder, whatever). We apply that same logic to our very real need for this specific iteration of Chloé's Hudson bag: the black suede tassels are deeply luxurious in an Ali Macgraw way, while the gold eyelets and hardware keep the whole thing from veering into '70s costume territory. (Plus, Charlotte Groeneveld has one, too, and if we trust anyone with all things Chloé, it's her).
Occasionally, words escape us, and attempting to qualify our love of Gucci's mini Sylvie bag is one of those times. We mean, just look at it: it comes with its very own detachable grosgrain ribbon (!) for goodness' sakes, in addition to the eternally chic Gucci insignia, and a massive interlocking gold chain (shout-out to our inner magpie). As if all of that wasn't quite enough, the design team at Gucci shrunk it down to be just big enough for a few credit cards and your phone. If anything, it's an excuse to declutter, and if Marie Kondo is to be believed, an investment in your best, uh, self. At least that's what we're telling ourselves.
So this one has been around for a while *and* marks the second appearance by Loewe on our list. But if there's anyone pushing things forward in a more timeless, intellectual way (back to that whole quietly-the-best thing), it's unequivocally Jonathan Anderson, and for that, the Puzzle bag requires a dedicated spot on our list.
Miu Miu has long reigned as the singular go-to for all of your princess-y shoe needs, but this takes the quadruple-tiered, Marie Antoinette cake. They're that right-now shade of baby pink, sit atop a sculptural, skinny stiletto, feature a big, shiny bow at the heel, with what could be mistaken for Art Deco wall sconces just below.
Cracked, glossy leather, interlocking, criss-crossing chains, triple-wrapped ankle straps. The ballet flat is back, only in a way its predecessors likely never imagined possible—and we've seen these just about everywhere since.
We're suckers for a velvet boot. And any shoe that laces up the front. And any shoe that features an especially ornate heel. Bonus points if that includes gold anchors atop glossy red leather. The fact that this Prada pair manages to tick off all of these boxes can only mean one thing: we all need a pair (before they sell out).
The whole fall-winter thing isn't really complete without *some* iteration of an OTK (see what we did there? Over-the-knee?) boot. This much we know for sure. Aquazzura's, however, takes things to another level entirely: complete with statement-y silver buttons up the length of the leg, and buttery-soft suede, if you're going to make *one* purchase to round out your wardrobe (and ward off the impending cold, if you're on the East Coast), make it this.