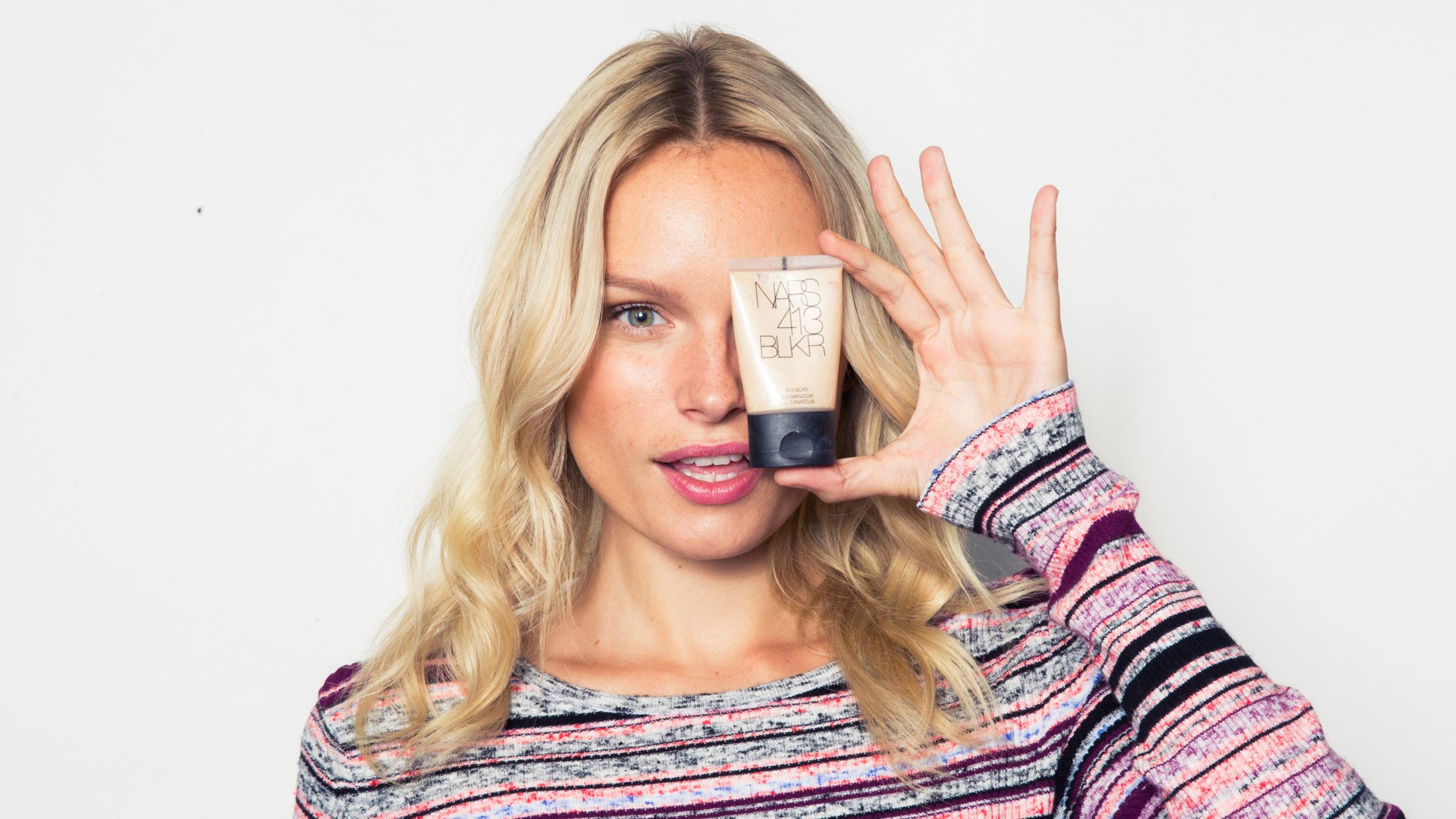 Skin
Get an even skin tone once and for all.
There are a lot of things preventing our skin from being as dewy and flawless as we'd ideally like it to be. Just to list a few: acne, sun damage, wrinkles, dry patches. But it's the permanent marks left behind, like post-acne scars and hyperpigmentation from those days of being not-so-diligent about sunscreen that make us wary of leaving the house without at least a bit of concealer. Now that the long days of lounging in the sun are over (cue boos all around TC HQ) we've been working on a bit of hair and skin rehab to reverse some of the damage. And we turned to expert New York dermatologist Dr. Patricia Wexler for the lowdown on what causes hyperpigmentation, how to treat it (and when to call in the pros) and most importantly, how to prevent those dark spots from ever coming back. So we can make Sunday less about makeup and more about skin.
---
What is hyperpigmentation?
 
"Patches of skin which become darker in color due to deposits of excess melanin. It can be seen in three variations: post-inflammatory hyperpigmentation, following injury or inflammation to the skin; lentigines, which are discrete spots caused by sun damage or age; or melasma, which is caused by hormonal fluctuations (for example pregnancy, thyroid dysfunction, birth control pills, hormone replacement, or adrenal disease)."
Look for products that include the ingredient retinol, lactic acid or vitamin C, which all work to fight hyperpigmentation—but also wage war against fine lines, wrinkles and age spots. Exfoliation and gentle at-home microdermabrasion sweeps away dead skin cells and encourages new ones to come to the surface. Dr. Wexler recommends "over-the-counter products with low-concentration hydroquinones, kojic acid, alpha hydroxy acid, ascorbic acid, retinol, licorice extract, and many botanicals including arbutin, mulberry, flavonoids, soy proteins, and polyphenols."
"Prescription products may include completely different ingredients or products at higher concentrations. Hydroquinones are available in higher concentrations at prescription level, which work by decreasing production and increasing the breakdown of melanin. Prescription Azelaic acid is safe in pregnancy, and useful for the treatment of melasma and acne as well. Retinol directly breaks down pigment, exfoliates skin, increases cellular turnover and decreases existing pigmentation," says Dr. Wexler. So pay a visit to your dermatologist to discuss an Rx that fits your skin type and issues best. Most fight acne (plus the marks it leaves behind) *and* wrinkles. First-time retinol users can also go the over-the-counter route with a milder drugstore option like RoC Retinol Correxion Deep Wrinkle Night Cream.
Treatments
"In-office procedures include intense pulse light therapy, Q switched ruby laser, Dual Fraxel laser, microdermabrasion, Dermasweep and glycolic acid peels. All of these therapies could include the use of infusion therapy with bleaching agents and should include hydroquinone as well as daily broad-spectrum SPF 365 days a year," recommends Dr. Wexler. And take it from me, a fraxel treatment was the ultimate dark spot treatment. It also removed acne marks on my chin and cheeks, sunspots across my nose, fine lines, and a stubborn forehead scar.
 
Prevention
According to Dr. Wexler, "Sunscreen prevents pigmentation by protecting the skin from ultraviolet exposure and by containing antioxidant and anti-inflammatory ingredients that prevent free-radical damage to the skin and the post-inflammatory hyperpigmentation that would ensue." This is the most important step, guys. The ultimate way to fight dark spots (and every other thing that will make you look older than you are…) is through a high application of SPF every. damn. day.