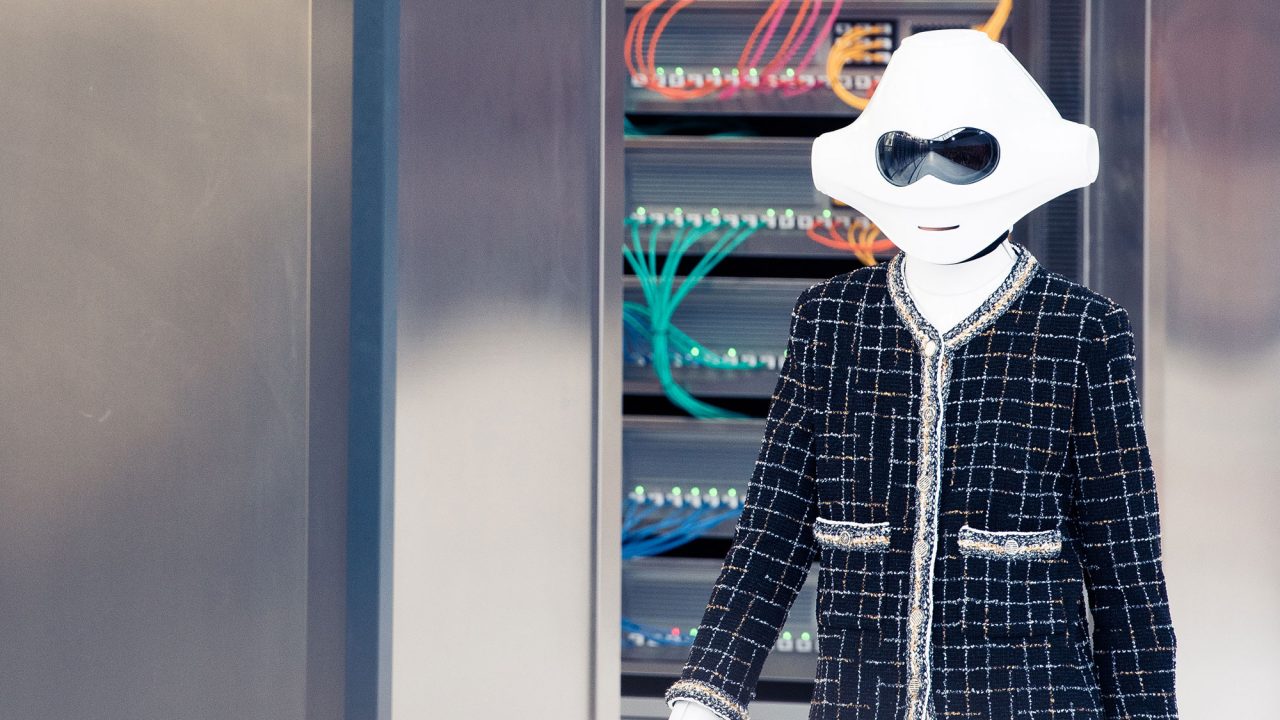 6 Halloween Costume Ideas For The Fashion-Inclined
The spring runways held all the Halloween inspiration you could ever need.
You guys. We. Love. Halloween. Love. Not that we don't get to dress up in really fun outfits every day (thank goodness, we do!), but we're all for that extra opportunity once a year to let freak flags fly, or spooky AF if that's what you're into.
This year, we're taking our inspiration from the runways. The spring/summer '17 shows were rife with freakery, and we're taking full advantage.
---
Rihanna at her Fenty Show
As in: Rihanna slaying at the presentation of her Fenty x Puma collection at Paris Fashion Week. Any costume that is essentially comprised of millennial pink pajamas is a win in our book.
In a pinch, this costume could also double as some kind of sexy Star Wars thingie, or, use extra sheer scarfs and you could be a "Yeezy Mummy."
Odds are you do not own a CHANEL tweed suit, but hey, options. To make a better "CHANEL Robot" head shape, twist your hair into two side-buns before putting on your white swim cap, and paint your face white before tossing on your oversized shades. 
Maria Grazia's debut collection for the storied French fashion house (the first to have ever come from a female creative director) had a distinctly feminist angle. It doesn't hurt that every. single. look. was beyond stunning, but we love the sheer ballet skirt over a tee with jeans. However, if you happen to have an old fencing uniform in the back of your closet, that's a good option too.
---
This year, the fashion world paid tribute to one of its brightest icons, fashion designer Sonia Rykiel. Show your love for this style original with bold, textured outerwear, and lots and lots of black.
---
And don't forget Gigi Hadid at Tommy Hilfiger! The sweatshirt/short combo she actually wore for the show sold out, and is very likely too cold to actually wear for Halloween, but the above will suffice in a pinch. Spend the whole evening alternately pouting and grinning and bang, you're Gigi!